Welcome to Primary One!
Fairytale and Nursery Rhyme Dress Up Day
What a great time we all had in a Primary 1 as we dressed up as a Fairytale or Nursery Rhyme character! Thank you to our amazing parents for helping with this! And the Banquet Break was a big hit as well!
Primary One Fun
There is lots going on in our primary one classroom . From tasting porridge, using iPads, making Humpty Dumptys with play dough to learning about numbers in lots of different ways!
P1 Numeral Writing
P1 have been taking part in activities to Identify and write numerals, to count and match objects and have been using the iPads to help with our learning.
Outdoor Learning
Today all of P1 put on their wellies and had fun together in the Outdoor Learning Area.
Learning is Fun inP1
It has been another busy week in Primary one Mrs Morton's class! We have been learning how to cross the road safely and how to make some buns as well as counting, sorting, painting our feet and learning through play. Great fun for all!
Crossing a Road Safely in P1
Today P1 put on our hi-vis vests and learned how to cross the road safely. Mr McAlister taught us how to stay safe on the road.
Outdoor Learning Area
Everyone in P1 had their very first day in the Outdoor Learning Area and a fabulous time was had by all. So much to do and to explore. The weather was great too! Looking forward to next week already!
Primary One Enjoy Playtime
Here's a few photos of P1 Miss Manson's class enjoying playtime. This week we are learning about the topic 'Me at School'.
Pretending to work in the school office.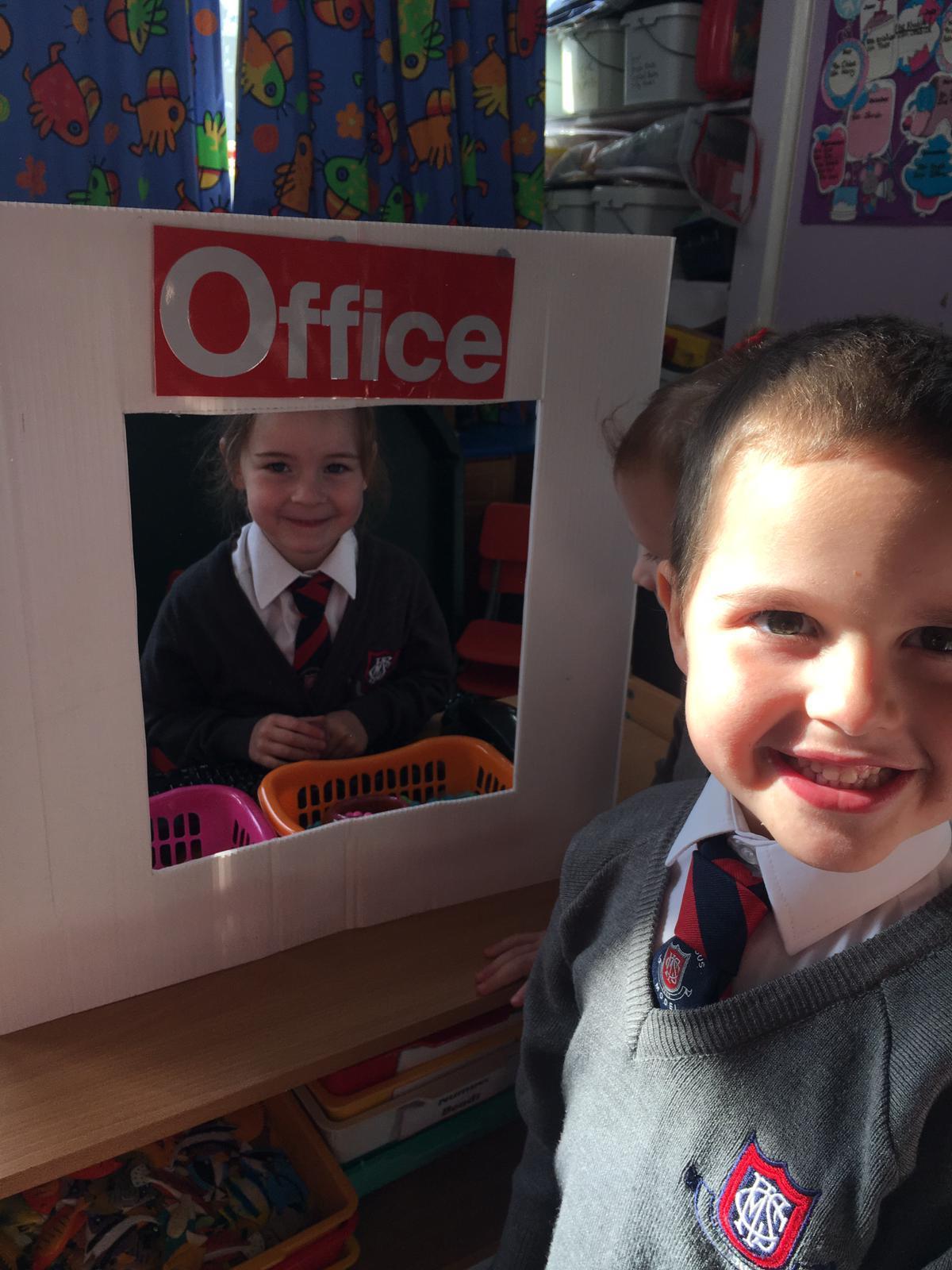 Making patterned necklaces because ladies who work in school like to wear jewellery!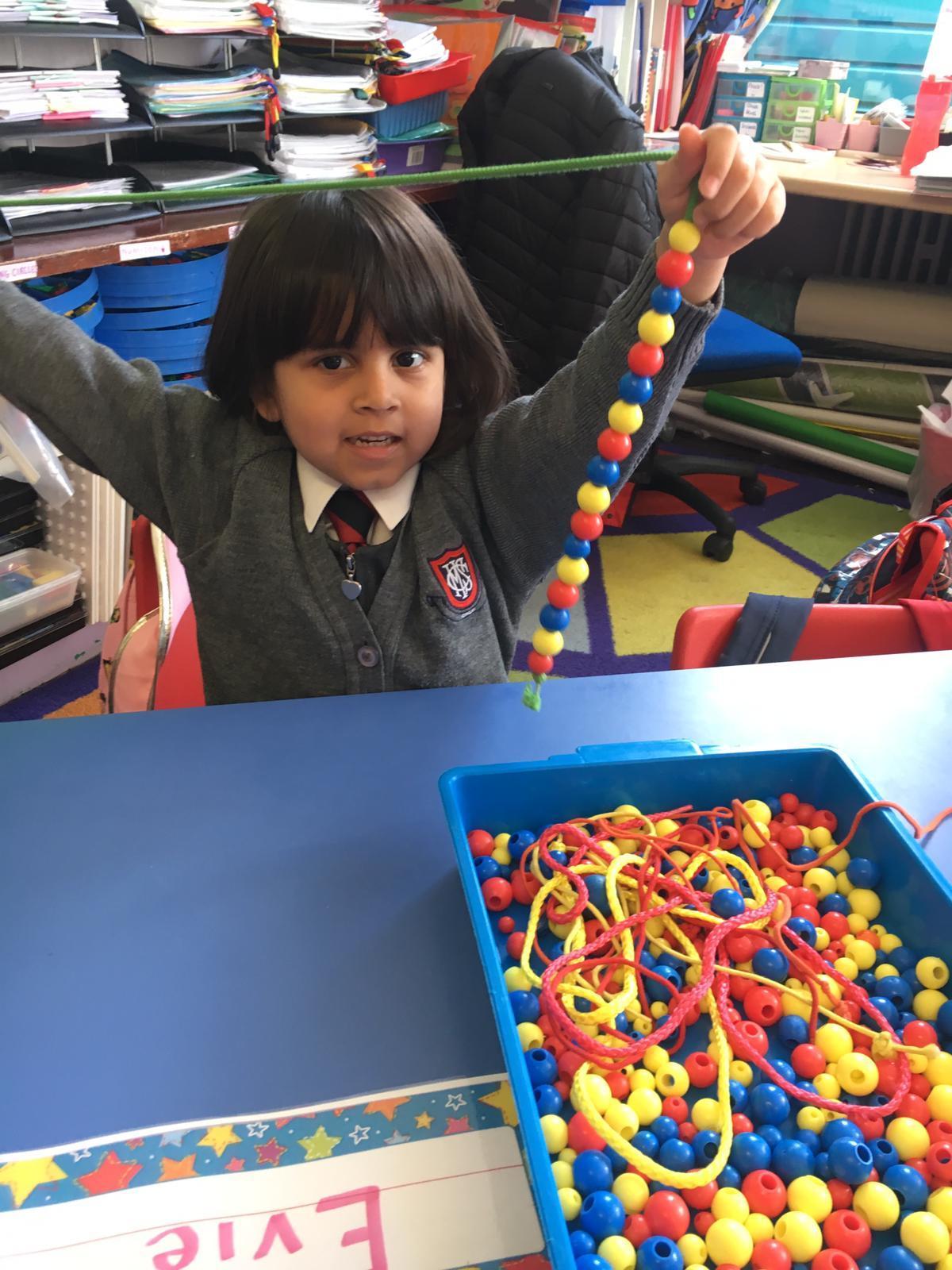 In our own 'office'.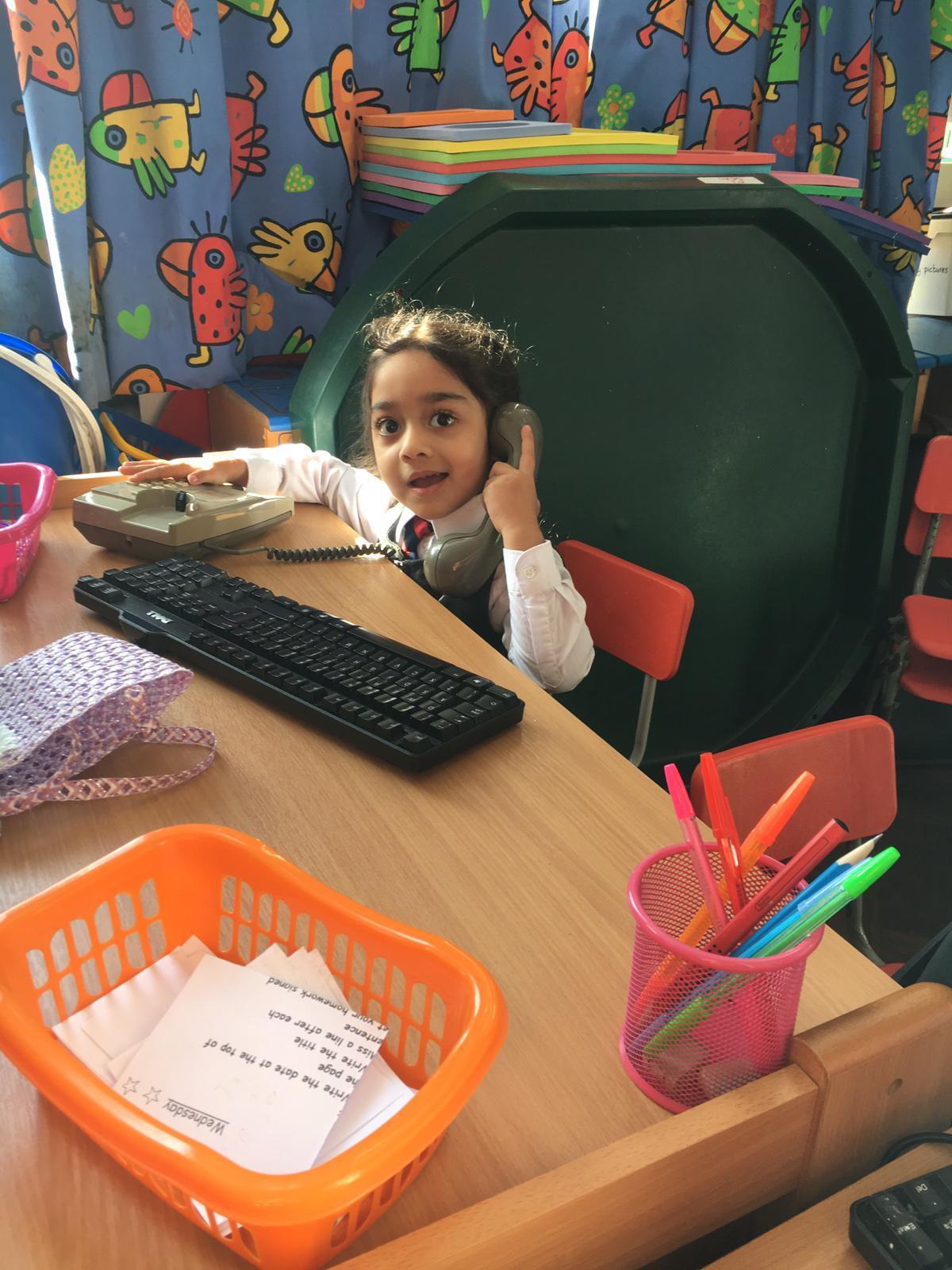 Building a school!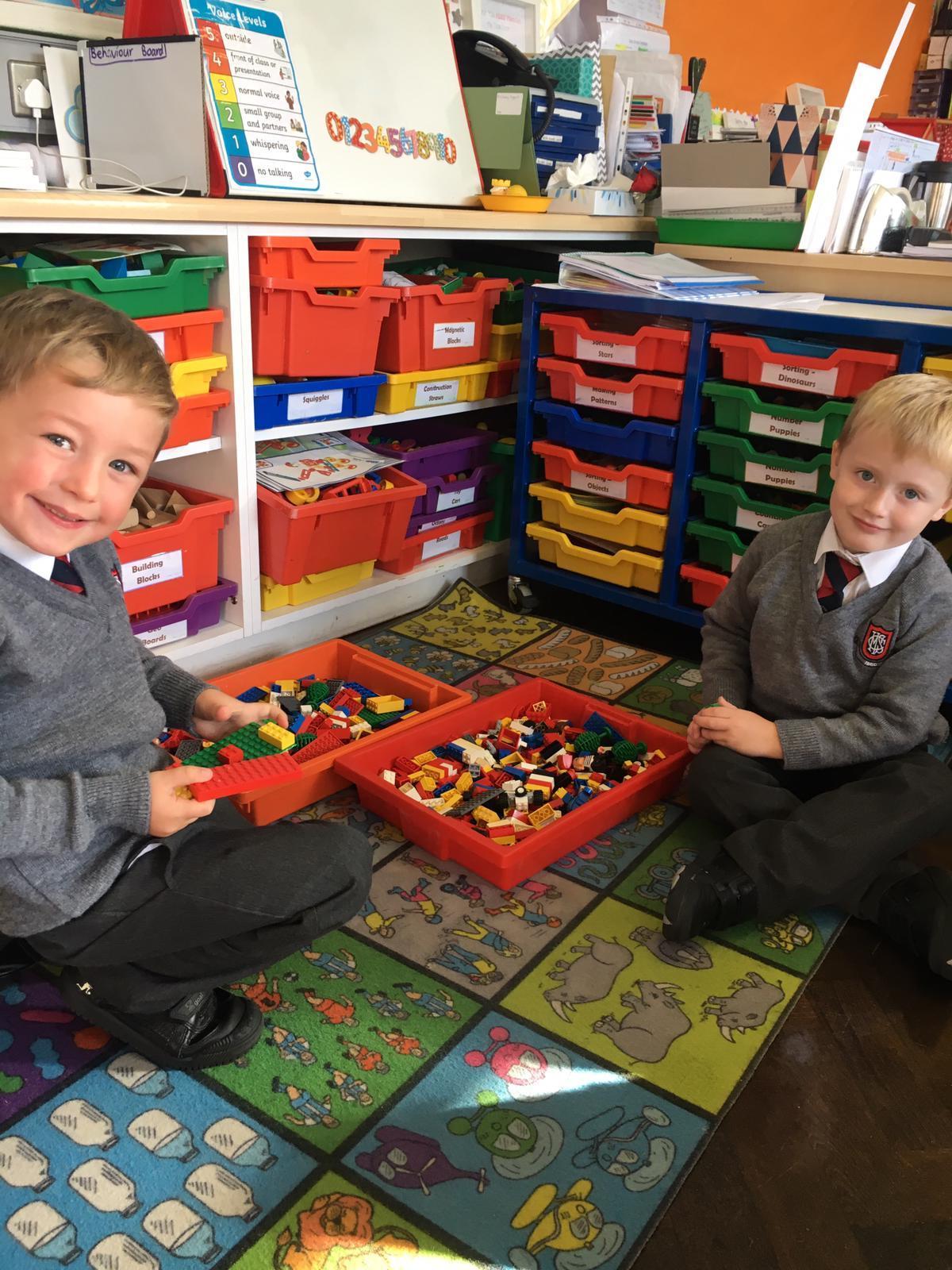 Enjoying the snack table.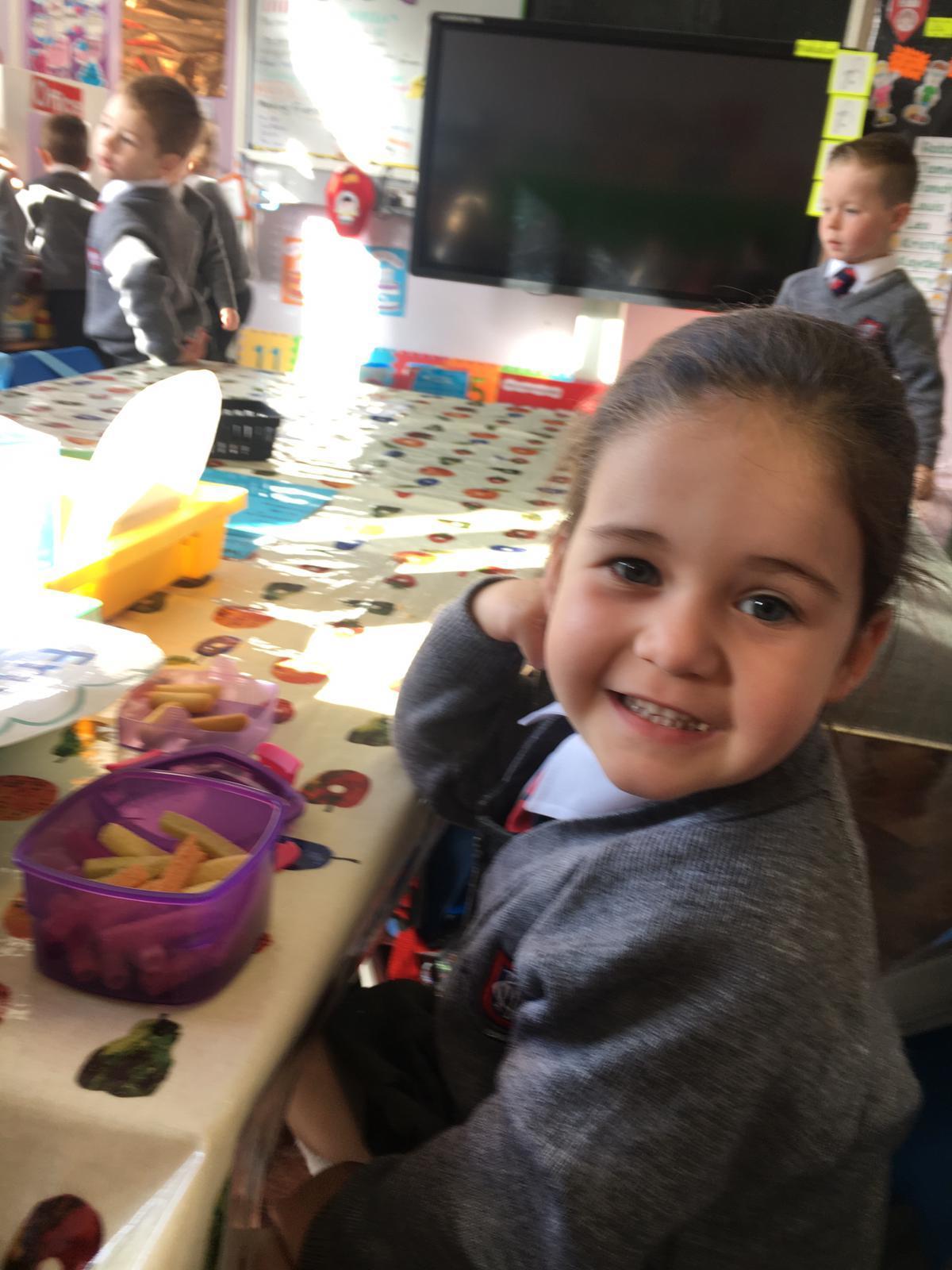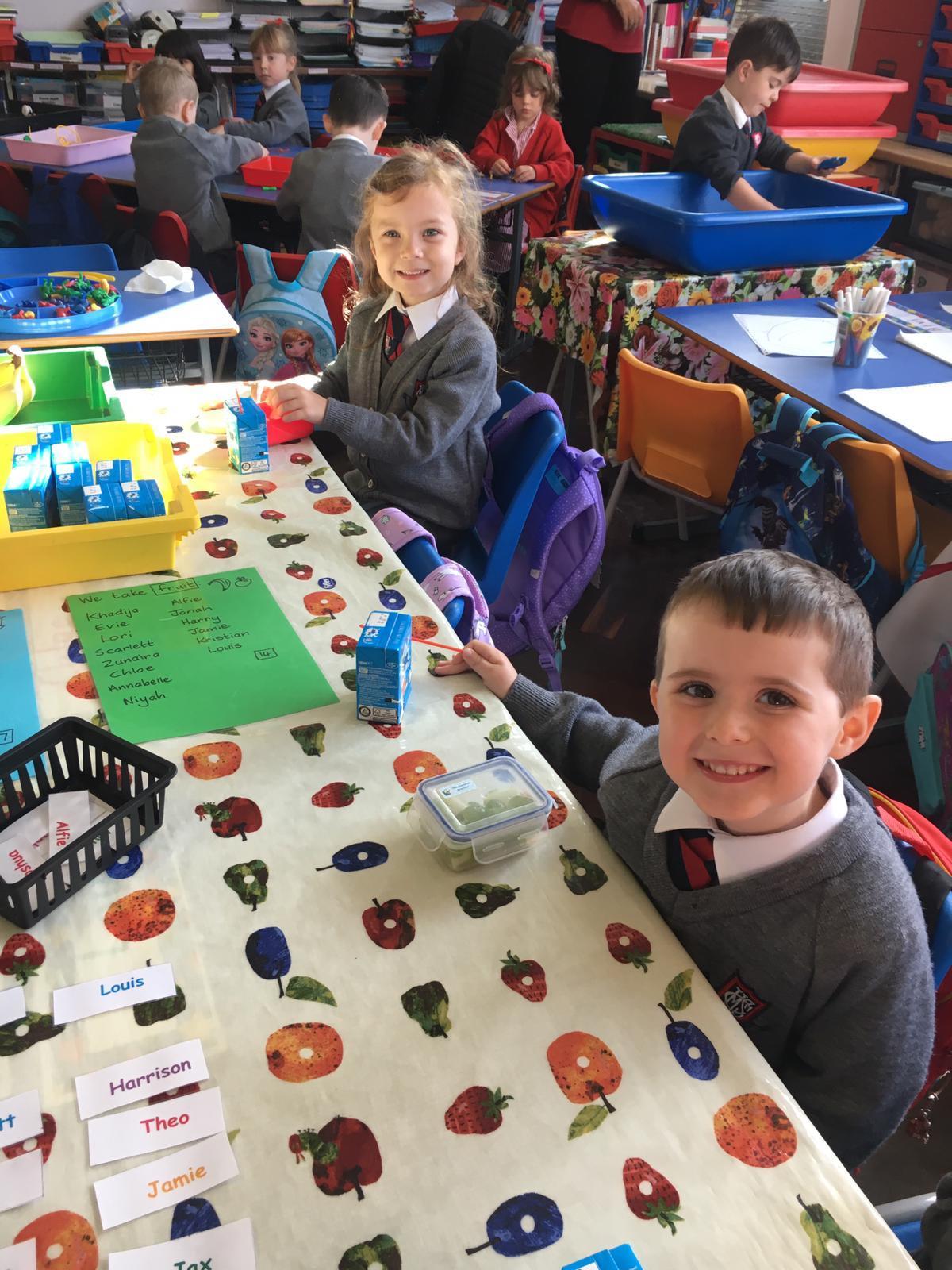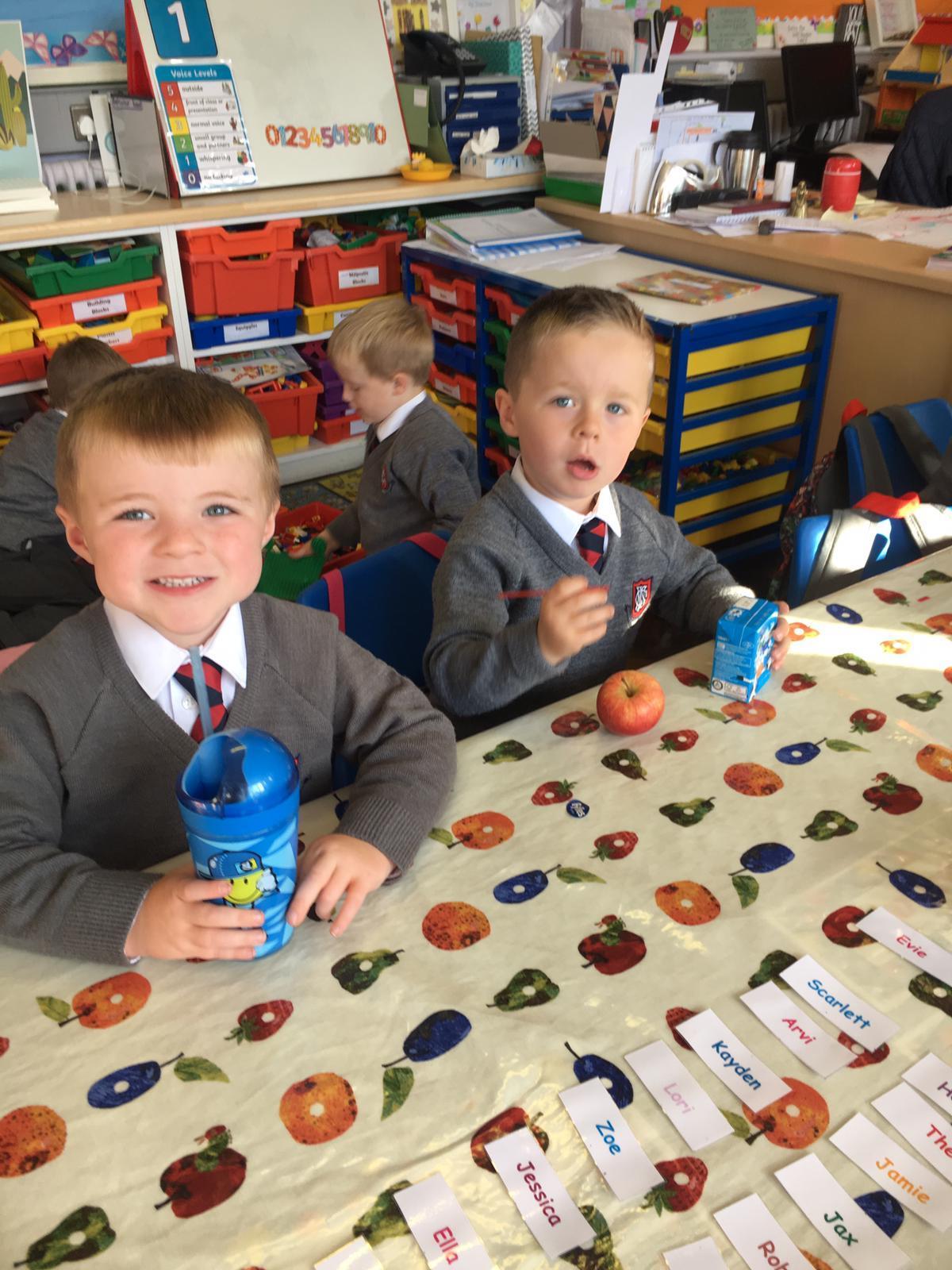 Developing our drawing skills.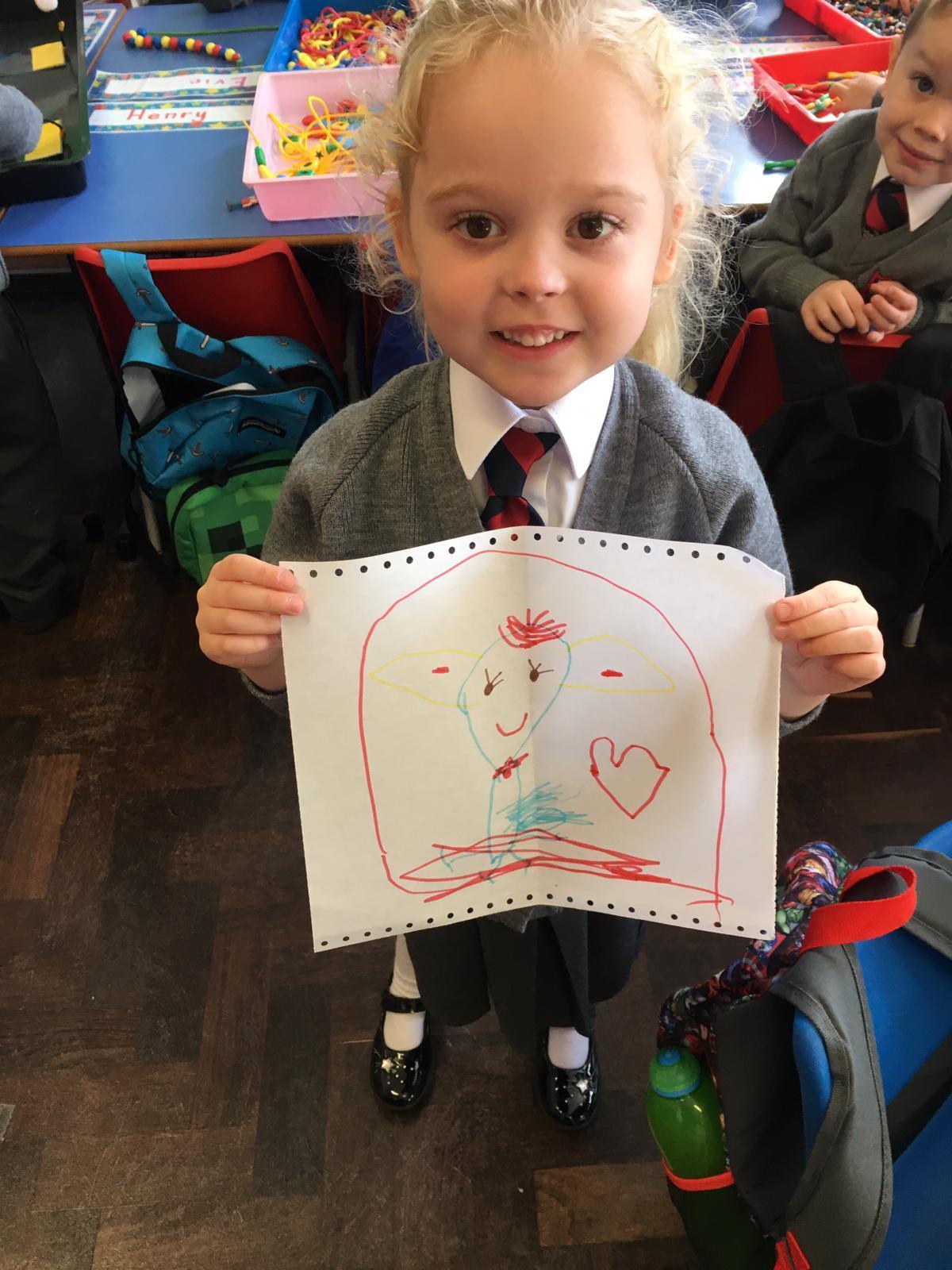 Sorting and hand strengthening skills.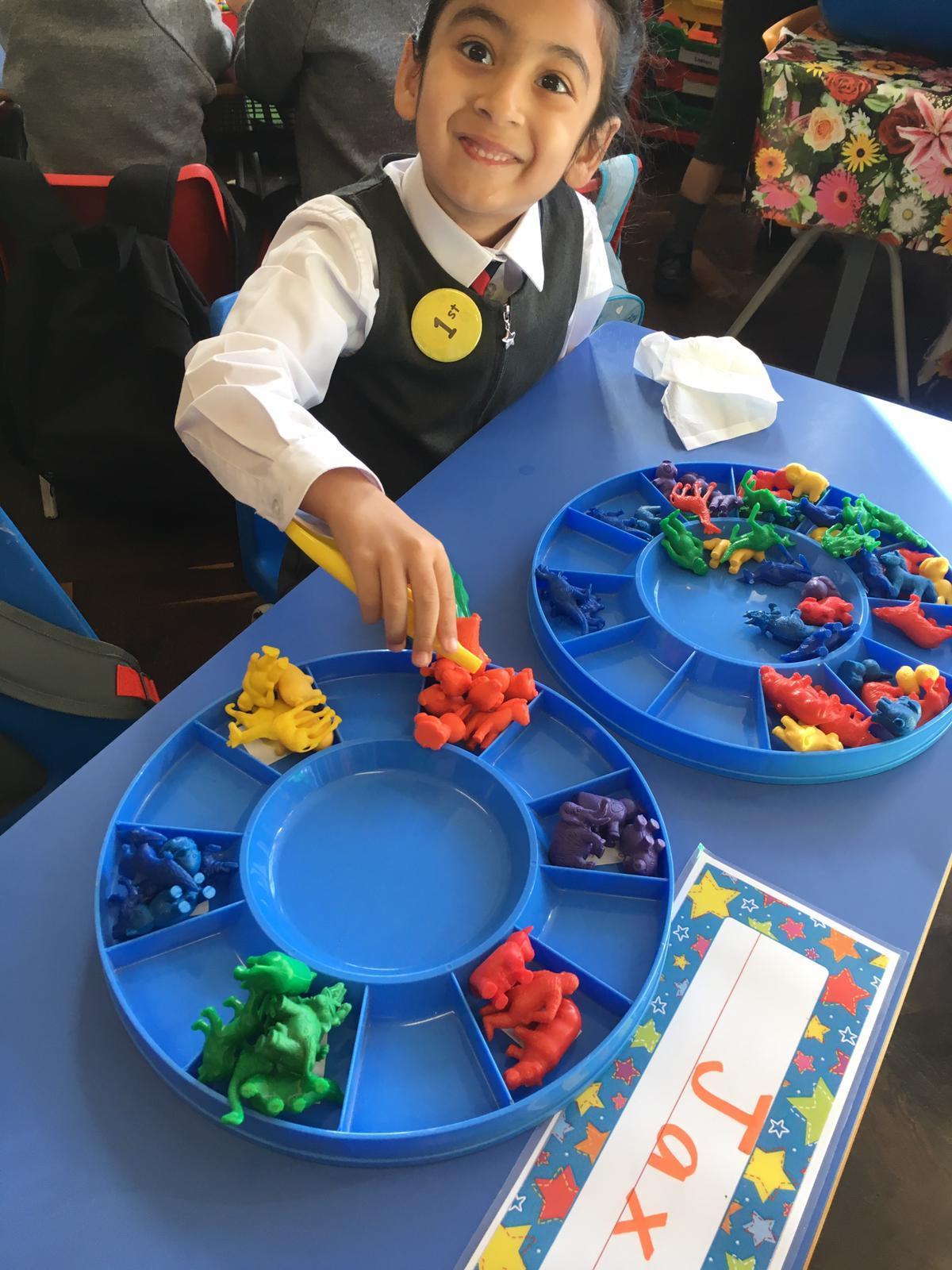 Finding and matching the numbers to Numicon!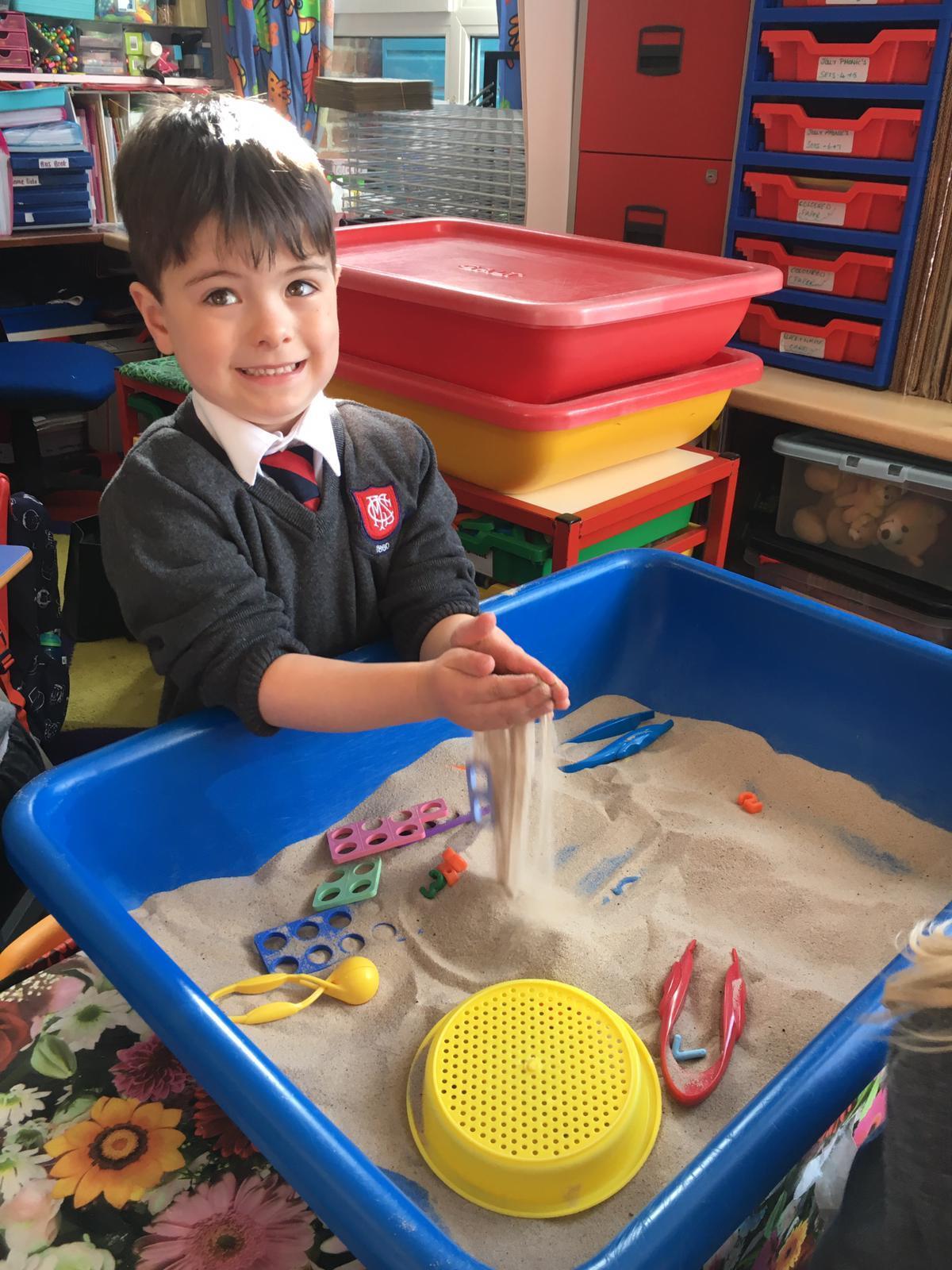 Making patterns!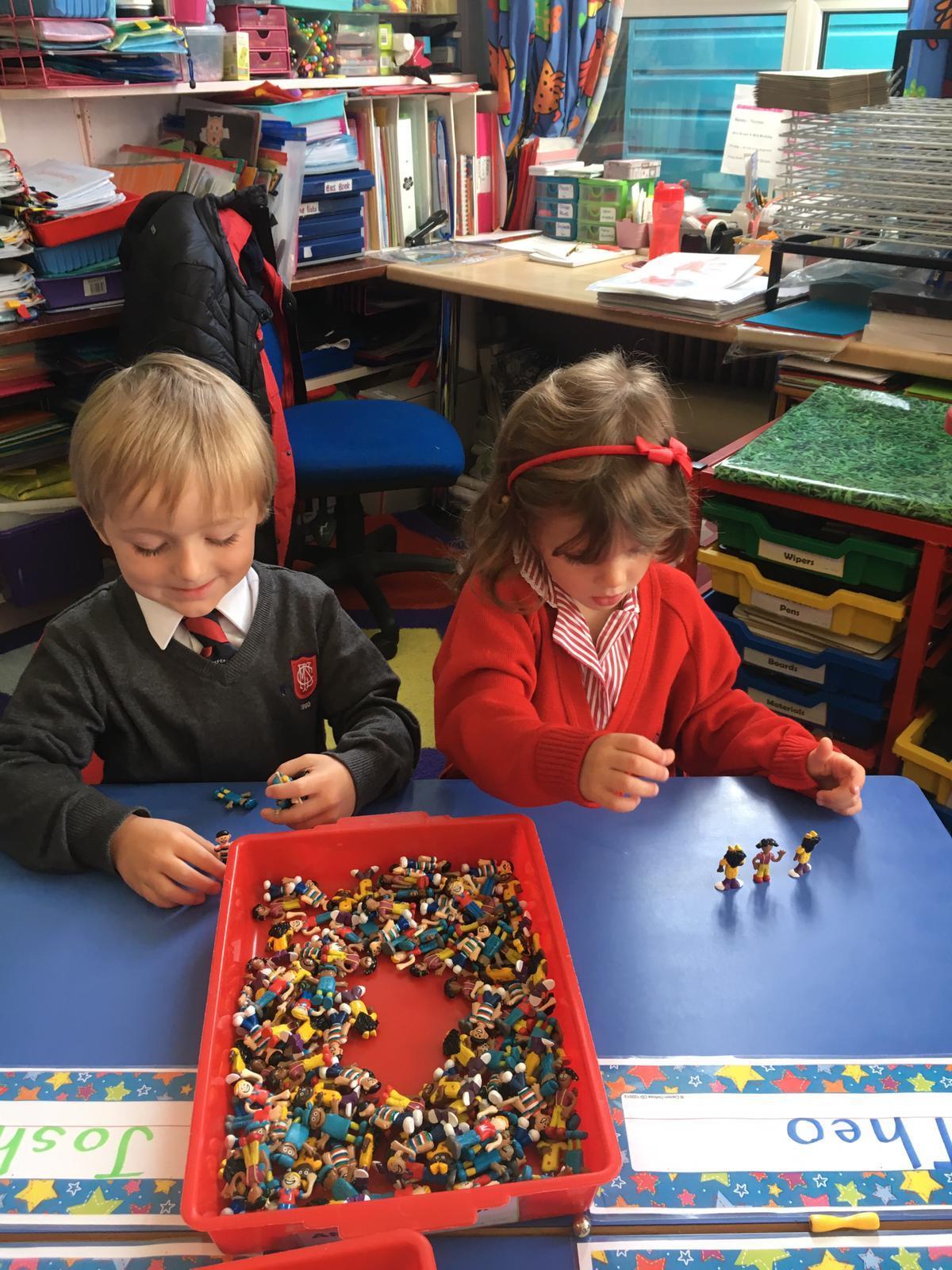 Week in P1!
It has been a busy week in P1! Lots of fun in our inner courtyard, our first visit to the library, our first PE lesson with scarves, first musical instrument experiences for some of the class, hand painting, first week of snack table. first Show and Tell day and investing to find out who is the shortest and who is the tallest in our class. Yes a fun and busy week!
Learning in P1
Learning together is fun in primary one, Mrs Morton's class. Look at how carefully the pupils are working. Great work, kids!
Primary One PE
Today in PE, we went to the hall and used scarves to help us with our arm and hand strengthening skills. We flicked the scarves in lots of ways to strengthen our arms and hands. We also did some throwing and catching of the scarves to help our catching skills! It take all her for the scarves to fall so more time to get ready to catch.
Primary One Circle Time
In circle time this week, we have been learning to introduce ourselves to our classmates and tell everyone our name!
Primary One Enjoy Exploring Together
Have a look at our lovely new Primary one pupils enjoying life at the Model. Today they had a fab time learning new skills together in the Outdoor Courtyard.
Fit and Fun
Have a look at Primary One enjoying staying fit today thanks to Burn's Soccer School!
Bug Club Stars
Here are the Bug Club Stars in Primary One!
Fun Games in P1
Primary one pupils enjoyed playing a variety of table tops games today. These games challenge pupils and encourage healthy competition. Keep up the great work, P1!
Easter Buns
Miss Manson's class made Easter buns on Thursday! The buns look very yummy indeed!
Fruit Patterns
Primary one, Mrs Morton, had fun making patterns with fruit and then eating it!
Fruit Patterns
Today at the snack table, Primary 1 pupils made their own patterns using different fruit.
P7 Buddies
On Friday the P7s in Mr Trussell's class helped their P1 Buddies to make Mother's Day Cards
P1 Kite Flying
Last week Primary One took their kites outside for a wee run around.
Fab Friday
Have a look at all the fun things Primary One got up to, today, on Fab Friday!
Inner Courtyard Playtime
Inner Courtyard is ready with our new topic for this term-pattern and the jungle! And some P1s have been learning and having fun there!
Primary One Football
Here's some photos from our football lesson with the coach Daniel.
Primary One Numeracy
We have been learning about the number 9. We have been using Numicon to investigate how to 'Make 9'.
Alphabet Work
Primary One, Mrs Morton's class, are enjoying experiencing a variety of ways to learn the alphabet.
Primary One Movement
Primary one have been learning about movement. Have a look at them in action during Play Based Learning.
P1 at Play
We played the "how many are hiding" game. Here Miss Manson started with 8 puppies and hid some, leaving 3. We worked out that 5 were hiding!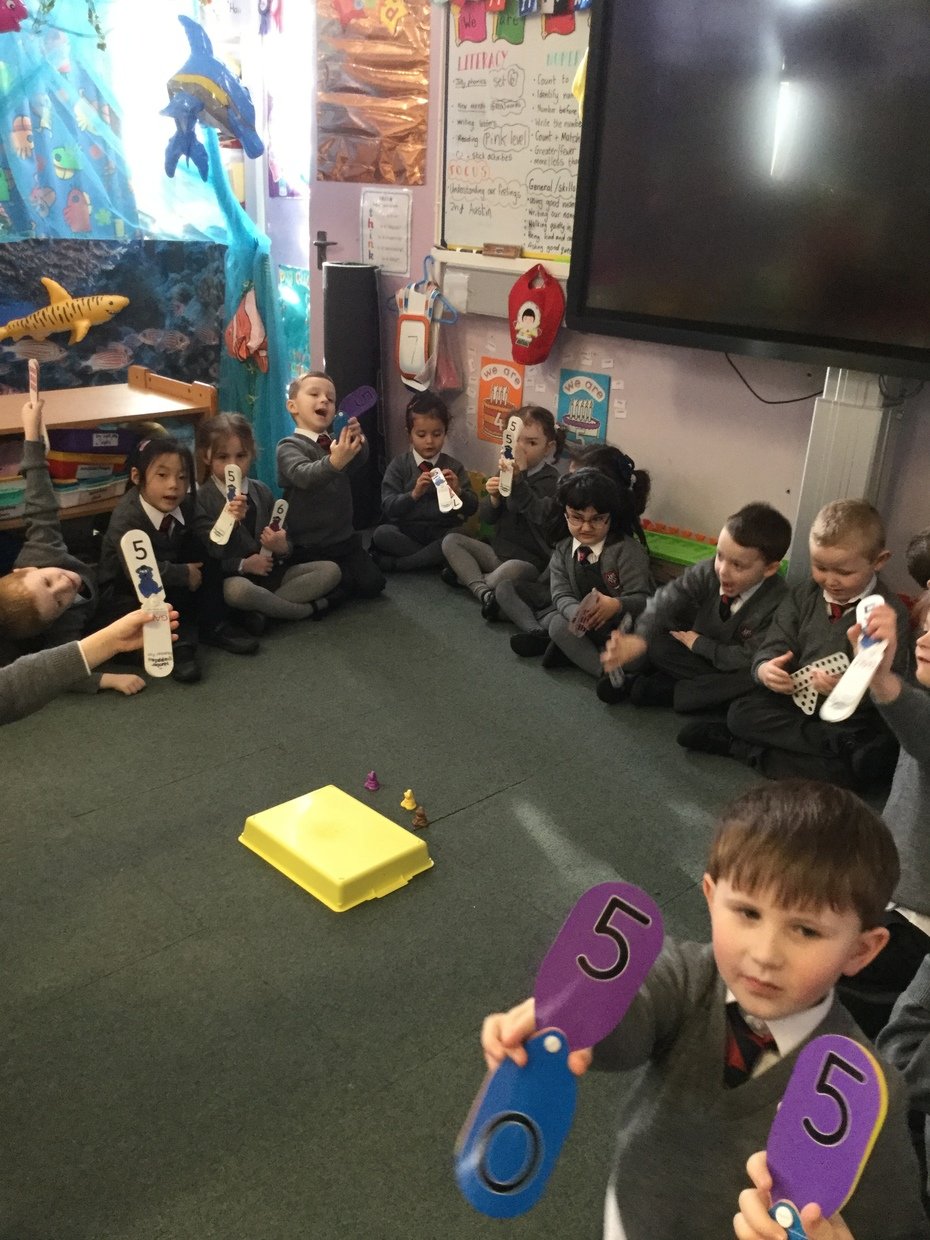 P1 Literacy
Doing alphabet work-matching capital letters to lower case letters.
Eco Visitors
P1 had some Key Stage 2 children visit them in class this week to educate them about waste.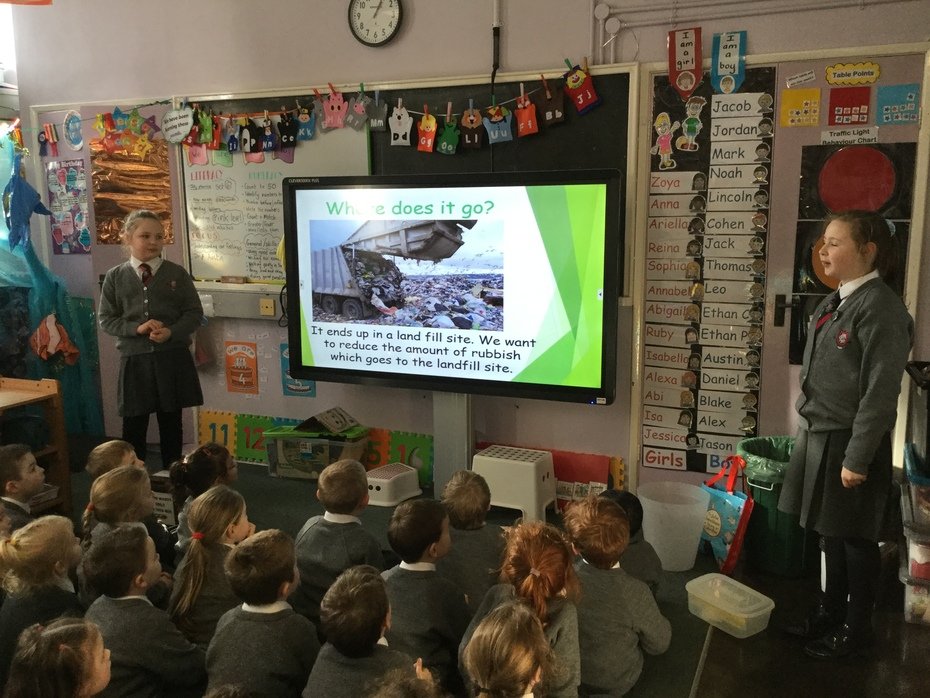 A Musical Visitor
Last week we had a reading book about a trumpet.Mr Clinton came to show us how to play the trumpet.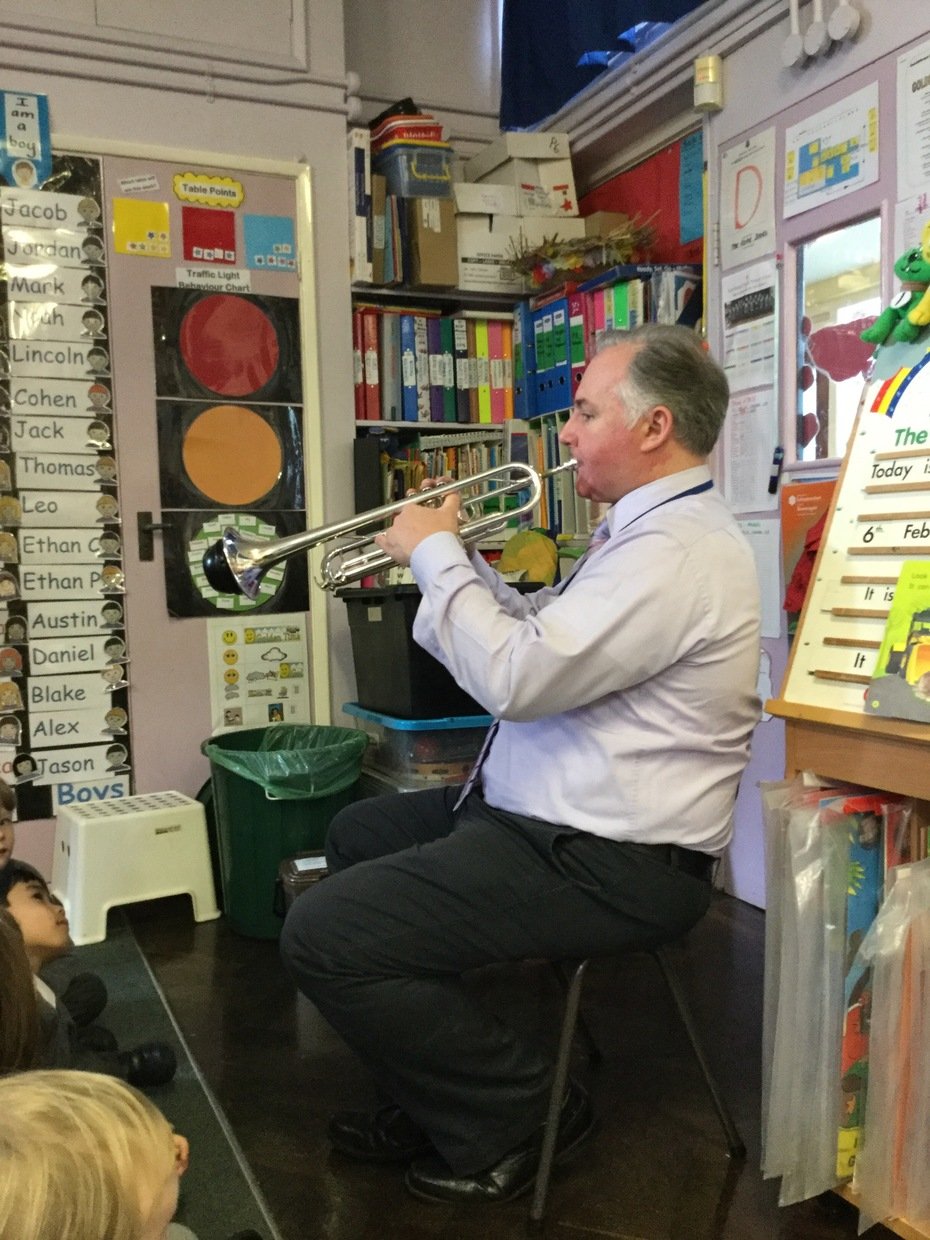 Numeracy
Primary One pupils have enjoying investigating number with Numicon.
Visit to Legg Park
Primary One pupils had a great time recently on their visit to Legg Park.
Fab Friday in Primary One
Have a look at all the fabulous things P1 have been getting up to on Fab Fridays!
Primary One
Miss Manson's Primary One class have been having a great time learning lots of things through Play Based Learning. Have a look at them interacting with their peers in the pictures below.
PRIMARY ONE NEWS
Primary One love visiting the library every week as you can see from the lovely pictures below.
You will also notice that P1 are enjoying learning mathematics. This week they have been making sets using lots of different sorting materials.
PRIMARY ONE - ALL ABOUT ME!
Have a look at our lovely new P1 children. They have been taking part in lots of fun, interesting play based-activities.
These pupils in Mrs Morton's class have been creating water pictures, making beautiful colourful paintings, enjoying some cooking related role-play, completing number puzzles and acting out some dramatic puppet shows amongst many other things. They are settling in very well to life at the Model. Keep up the great work P1!
LEARNING IS FUN IN P1
Have a look at Primary One enjoying the outdoor play area with its lovely new protective roof. It is great that our pupils can learn and explore in this environment whatever the weather is like. What brilliant P1 learners we have here at the Model.
Also, take a look at them enjoying feet painting activities for Art and exploring some maths concepts through looking at height.
4 Belfast Road, Carrickfergus,
County Antrim BT38 8BU
028 933 51560
jmiller498@c2kni.net

Facebook: https://www.facebook.com/CarrickfergusModel/