Curriculum
In Carrickfergus Model Primary School we consistently review and revise our curriculum to ensure it meets the needs of all our children and reflects our professional beliefs about the skills, competences and knowledge that are necessary for reaching full potential. Not only do we want our pupils to be the best they can be academically, we also want them to believe in their own self-worth.
Foundation Stage
Primary 1 and Primary 2 forms the Foundation Stage and seeks to build on the pre-school experiences of our children and to provide a smooth transition into school life. Play Based Learning forms much of the 'work' in Primary 1 and the children will be given a variety of learning experiences both during play and in planned activities across the curriculum. Opportunities are taken for outdoor learning as much as possible. Readiness for reading, for writing and for number work lie at the heart of these experiences and our children will engage in activities that will develop positive attitudes and early success. We encourage our youngest pupils to reach a high standard by the end of Foundation Stage so that a strong platform is built for the rest of their time at Primary School.
Key Stage 1
In Key Stage 1 our children build on and develop the learning achieved in the Foundation Stage in a more formal way. Continued emphasis is placed on personal, social & emotional development as well as explicit emphasis on the development of the cross curricular skills of Communication, Using Mathematics, Using ICT and Thinking Skills and Personal Capabilities. In Key Stage One our children have opportunity to develop their thinking skills and problem-solving strategies through Activity Based Learning.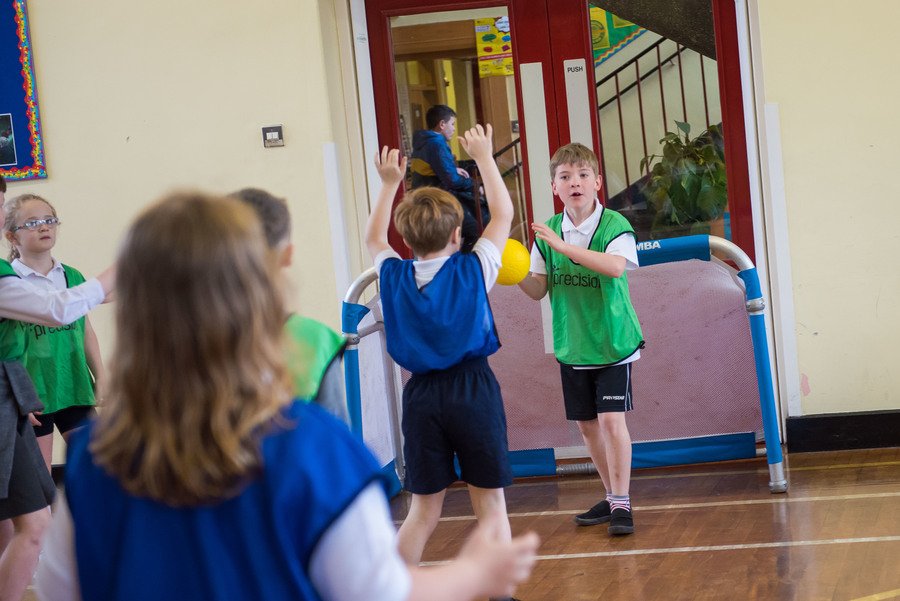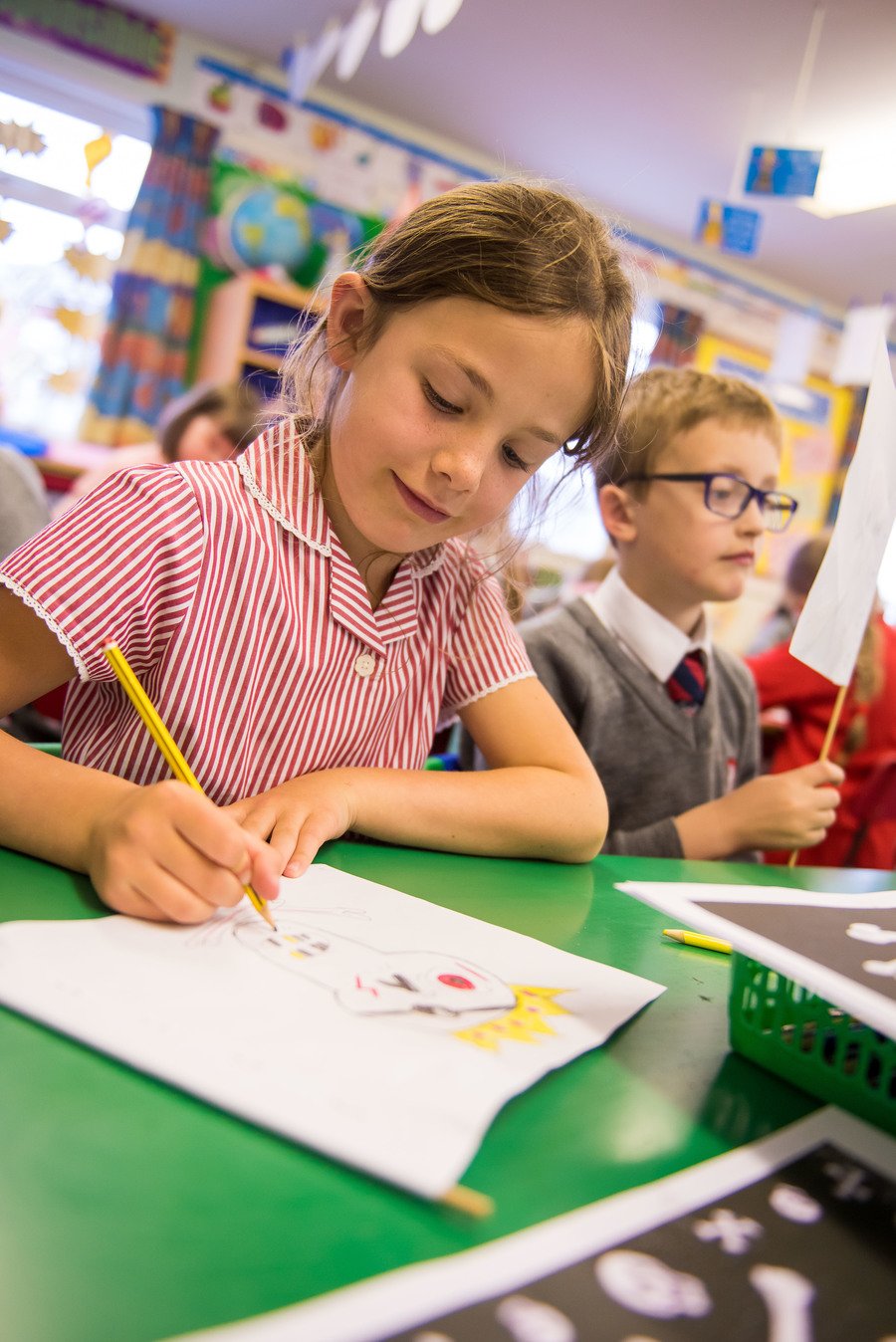 Key Stage 2
In Key Stage 2 children extend their skills and knowledge across all the learning areas and increasingly are challenged to make connections in their learning. We believe that our children are the citizens of today as well as of tomorrow and should increasingly take responsibility for their own learning. We aim to prepare all of our pupils for the next step in their education should they choose to sit the transfer test or not.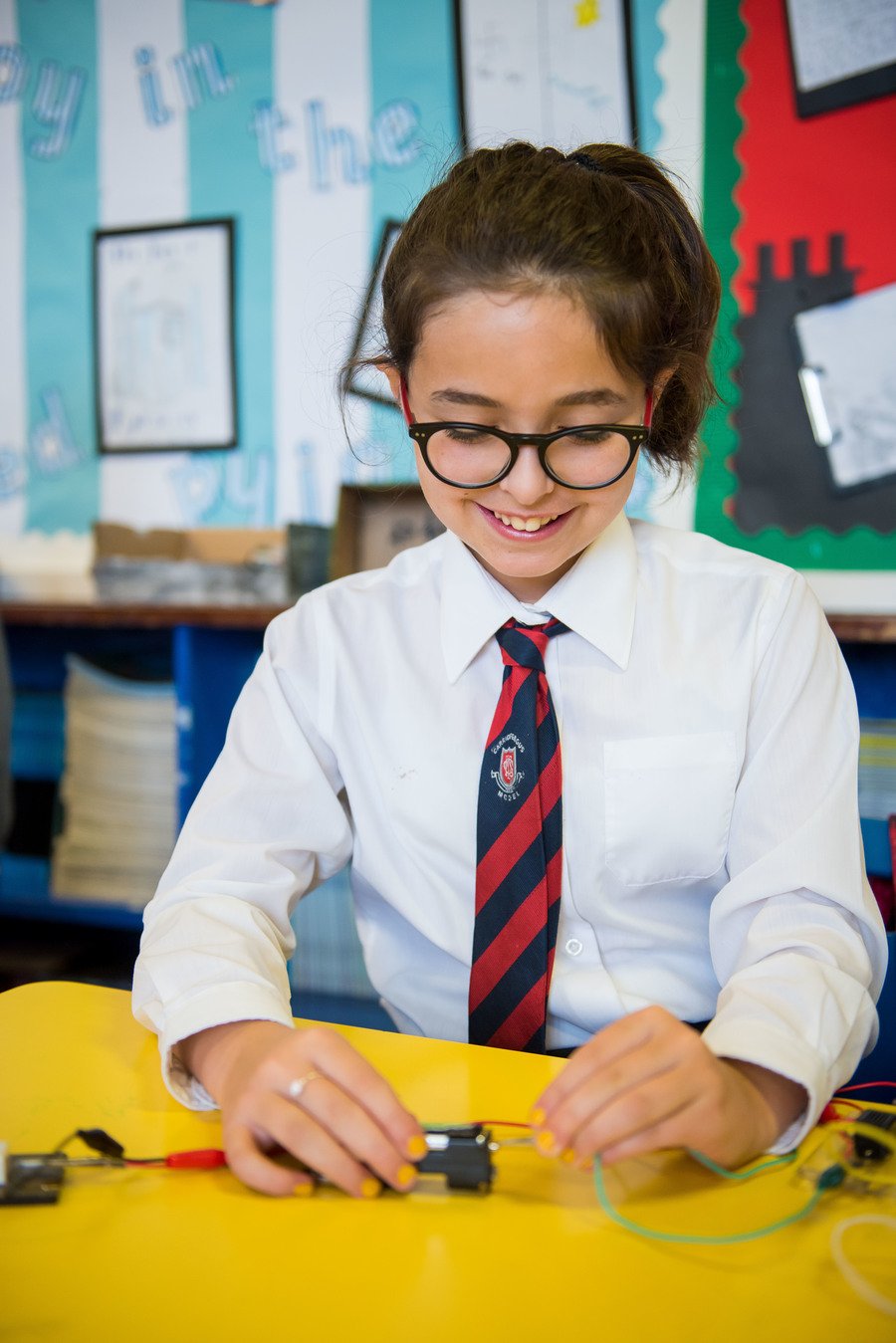 Transfer
In Primary 6 we begin the process of preparing our children for the AQE transfer test. We work closely with parents to decide if this is the right path for their child. Children who do not sit the AQE test are fully supported in their learning. We know that every child is different and progresses at a different rate. Our transfer results are extremely good but we also want our children to be confident, well rounded and ready for the challenge of moving to 'big school.'
The Arts
Encouraging creativity and individuality!
We believe that all children have an incredible capacity for creativity and we actively encourage it from their first day in school. The Arts give pupils an opportunity to express their individual personalities and music and drama, in particular, allow children to develop discipline and confidence.
The school has a strong musical tradition and we are very proud of our excellent choir and orchestra. Over the years we have collected many trophies and accolades at the Carrickfergus Festival. We have also taken part in School Choir of the year and the Peace Proms. Our pupils also have the opportunity to take part in verse speaking competitions.
We have an excellent garden room for individual music lessons and a great variety of instruments are studied by our pupils. Our peripatetic teachers are fantastic at supporting the children. We have music tuition consisting of String, Woodwind, Brass and Piano.
Each year our children in Primary 1 – Primary 4 take part in Christmas Performances and our Primary 5 – Primary 7 pupils take part in a bi-annual carol service and a bi-annual production. All pupils are given the opportunity to take part in a large scale production.
UICT
Preparing Children for the Future!
We are very fortunate to be well resourced for UICT and significant investment has made in this area over the last few years. Our children have access to interactive whiteboards, laptops, ipads and a computer suite. We make the most of learning Apps and video conferencing opportunities. By Primary 7 our children are very proficient in their ICT skills.
We are also making use of technology with our communication systems in school. We now use ParentMail for online payments for dinners and a host of other facilities. Some year groups use Seesaw to communicate children's learning to parents and we even have an online booking system for Parent Interviews.
Technology can never replace the warmth that comes from face to face meetings with school staff but we work hard to protect teaching time and to make the little things easier for our parents.
Outdoor Learning
Beyond the four walls of the classoom!
Thanks to the dedication of our PTA and parent volunteers we have a brand new Outdoor Learning Area in our school grounds. We are members of the National Institute of Outdoor Learning and we now take part in Outdoor Classroom day each year. Learning and playing outdoors can improve cognitive functioning, reduce student stress, lower the symptoms of attention-deficit disorder, raise test scores, improve creativity and social skills and, most importantly, ignite a sense of wonder.
'Many of us now believe that the future will belong to the nature smart – those young people with hybrid minds, who become leaders by developing both ways of knowing the world, the virtual and the natural.' (Outdoor Classroom Day UK)
10 Key Outcomes of Outdoor Learning
Enjoyment
Confidence and character
Health and wellbeing
Social and emotional awareness
Environmental awareness
Activity skills
Personal qualities
Skills for life
Increased motivation and appetite for learning
Broadened horizons