Ethos & Pastoral Care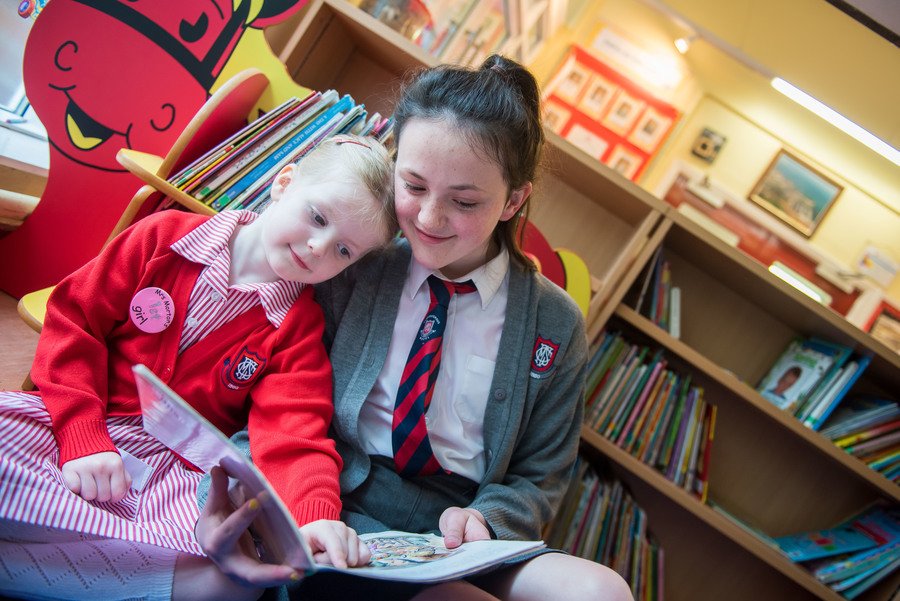 We aim to create a vibrant and progressive culture and a climate of continuous innovation. Our ethos is one of ambition and achievement, striving for high standards and the maximum for every learner.
Nurtured and happy pupils achieve more academically and so we pride ourselves in the values we hold dear as a school community. We aim to instil these values in every pupil so that each child will have a sense of belonging, secure in the knowledge that we love and care about the unique skills and talents that each person has. The pastoral dimension of the school involves all staff, teaching and non-teaching and we take this responsibility very seriously. Educating the heart as well as the mind is vital in developing the whole child.
Pastoral care is a thread that runs through every element of school life. It begins when the Principal and Primary 1 teachers visit our new pupils at their nursery schools so that we can start the process of getting to know them even before they start school. This continues throughout their time at primary school and many of our pupils visit us after they have left the Model because the bonds they have made with their teachers are so strong. In addition, many past pupils choose to send their own children to the Model.
At the Model we are also committed to recognising and rewarding those 'little moments of brilliance' that we see in every child. Our famous celebration assemblies take place each Friday and school staff are always trying to 'find the gold' in each child. Our positive behaviour system has created a 'behaviour for learning' climate, by setting out clear high expectations and consistently recognising and encouraging those pupils who are the best boys and girls they can be.
We also want to empower our pupils and are committed to the development of character, resilience and growth mindset. A 'can do' and 'never give up' attitude underpins every area of the curriculum as we believe this is the most important disposition for learning. We care about each individual child and want to ensure that our school is safe, welcoming, nurturing and will encourage our pupils to reach their potential and fulfil their dreams.
4 Belfast Road, Carrickfergus,
County Antrim BT38 8BU
028 933 51560
jmiller498@c2kni.net

Facebook: https://www.facebook.com/CarrickfergusModel/