Welcome to Primary Two!
P2 and P5 Read Together
P5 Mrs Gillilands class visited P2 today to read their books created about Minibeasts. P2 enjoyed learning about all those wonderful creepy crawlies!
STEM Challenge
This week P2s have been set a STEM challenge: to build a bridge using 4 lolly sticks and 4 cups that will be able to hold all 20 of their Compare Bears at the same time. There was lots of team work happening with different ideas, problem solving, trial and error and lots of fun!
P2 Active Maths
Primary 2 enjoyed playing active maths games today. It really got them thinking!
Sport's Day Practice
Primary 2 practised for Sport's Day today in the sunshine. Everyone had a great time.
Fun at the Seaside
P2 had fun today exploring the Seaside theme in our courtyard. Fun but learning too! Learning to measure, design, create, imagine; learning to share, communicate, compromise, help ....... the list goes on.
Exploring the Seaside
P2 have a new topic! Over the next number of weeks we will be exploring the Seaside and learning loads of new things including facts about differences and similarities between seasides now and long ago, the features of seaside towns, how to prevent pollution on our beaches, keep safe in the sun and so much more!
Space Day!
P2 had a fun morning dressed up in their Space gear. Some super imaginations and pretty astronauts. Thank you to you as parents for all your effort.
More Rockin Rockets in P2
P2, Mrs Dickinson's class, enjoyed making rockets recently. They used their imaginations and creative skills. Their finished rockets were out of this world!
Courtyard Playtime
A lovely sunny day for some courtyard play in Primary 2!
Rockin Rockets in P2
P2 had great fun creating their rockets this morning during Fab Friday. Their faces are full of concentration. They used their imaginations and creative skills. Their finished rockets were out of this world!
Space Fun
Primary 2 pupils had some Space game fun today. Have a look at them in action!
P2's Daily Research Project
Every day in P2, Mrs Dickinson's class, we assign researchers who decide what they want to know and together they go about planning and collecting the data they need. They then sort the data, interpret and present it to the rest of the class. This week we have enjoyed finding out things like what P2's favourite planets are, how many children in our class have yet to turn 6 and how many teeth children in our class have lost! They used coloured cubes to present their findings and even include details of sub categories such as which data represented specific groups.

Did we mention that learning is FUN!!?
Space Playtime
P2 have enjoyed their Space playtimes over the past couple of weeks. Their play has been "out of this world"!
Visit to Armagh Planetarium
P2 visited the Armagh Planetarium today as part of their topic about Space. They enjoyed the presentation in the Dome Theatre and the ride through space on the virtual rollercoaster. They learned about life as an astronaut and got to hold a piece of a meteorite. The best part was making and launching a rocket with their partner. The squeals of delight as the rockets soared into the air said it all! Brilliant behaviour and manners P2! Helen from the planetarium was so impressed with their listening, manners and their space knowledge for 5 and 6 year olds.
Primary 2 Exercise
P2 had plenty of dance and exercise despite the wet and windy day outdoors ! Some cool movers in this class!
Pyjama Day
Pyjama day in Primary Two!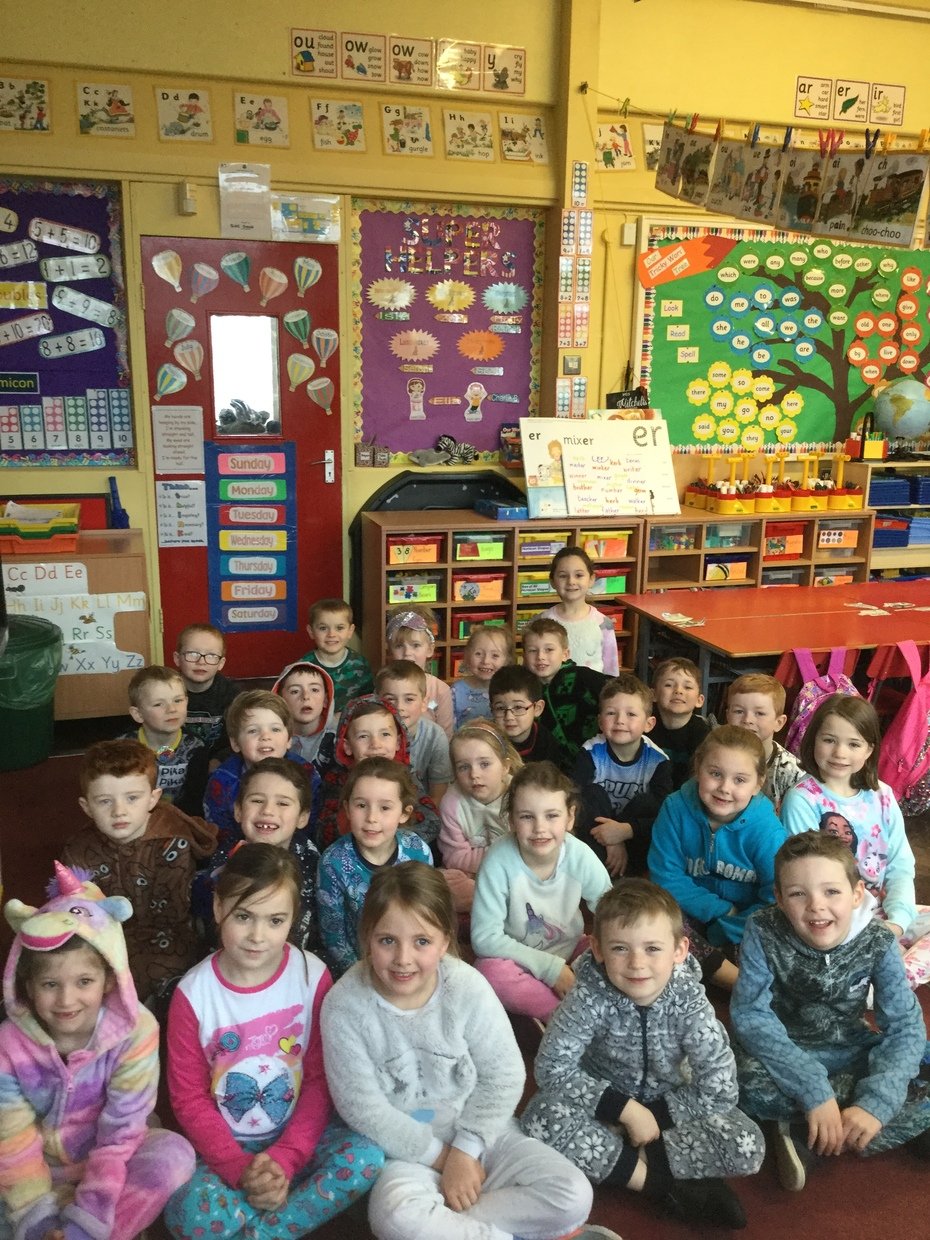 Pancake Day
Primary 2 had fun eating pancakes on Tuesday.
Iceberg Cakes
Primary 2 enjoyed a cookery lesson today. They were learning about how a liquid can turn into a solid. Have a look at the iceberg cakes (meringues!) they made in the photos below.
Arctic Play
Primary 2 had great fun during Play Based Learning time exploring their Arctic topic even further.
Arctic Boxes
P2 had great fun creating their Arctic boxes with seals, polar bears, walruses and more!
P2 Learn Football Skills
P2 enjoyed PE today with Daniel the IFA coach. They were learning how to use space properly and change direction.
Mental Maths
P2 have been practising their mental maths on the iPads- lots of counting and calculating with a partner during today's Fab Friday.
P2 Arctic Explorers
Here are some more Arctic pictures from Mrs Dickinson's explorers!
P2 Arctic Explorers
P2 had some fun with the Green Screen and visited the freezing cold temperatures of the Arctic. They met with some amazing arctic animals too!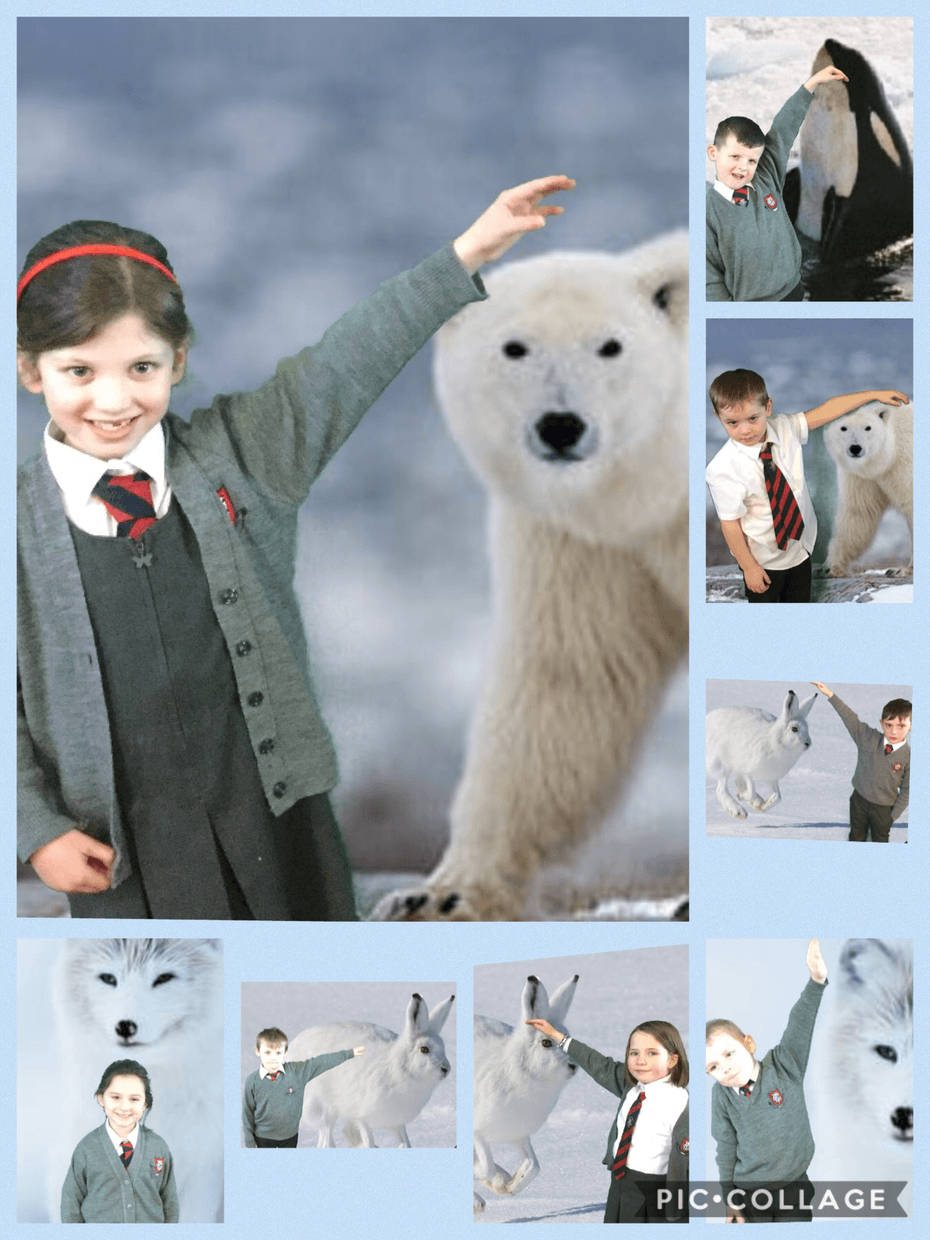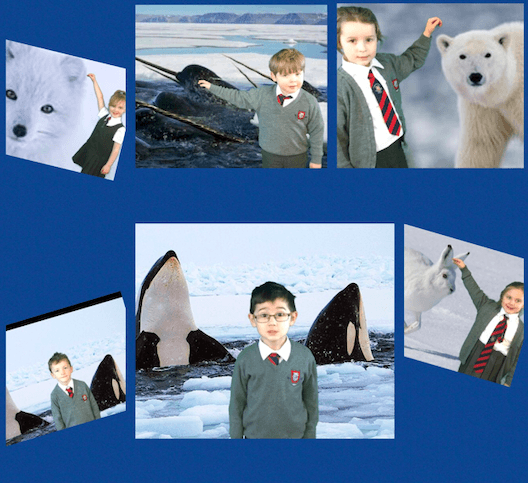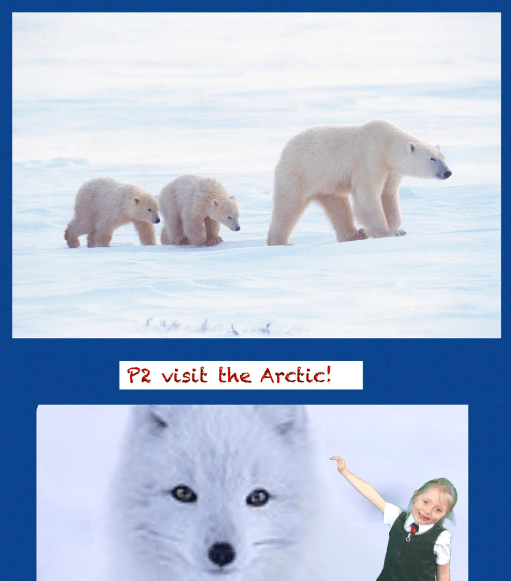 OUTDOOR COURTYARD
P2 enjoyed playing in the outdoor courtyard this week. Just look at all the fun activities they are doing!
P2 Shared Education
Mrs Mitchell's P2 pupils visited St Nicholas Primary School this week. They enjoyed fun ice-breaking activities. Everyone involved had a great time.
Police Visit P2 Pupils
P2 were visited by three members of the PSNI today as part of our topic 'People Who Help Us'. The policemen told them all about their job and their equipment. It was very interesting.
Primary Two at Play
Here are some pictures of Primary 2 having a great time during Play Based Learning. They have also been finding out about 'People Who Help Us. We can definitely see some future fire-fighters in the images below.
Doctor Visits Primary 2 Pupils
Ex pupil Dr Karl Love visited Primary 2 to tell them all about his job. We definitely think he has inspired the P2 children to become doctors themselves!
Accident and Emergency Department in P2
P2 have been enjoying playing hospitals as part of their topic 'People Who Help Us'. I definitely see some future doctors and nurses here!
Grandparents Visit Pupils in P2
Some of our wonderful grandparents popped into school to share stories, memories, old photographs, show examples of past currency and much more. The P2 pupils learned a lot and really enjoyed themselves. Our grandparents are such a wonderful resource so keep asking them great questions, kids
PRIMARY 2 ASPIRING ENGINEERS
These P2 boys are using their imagination and creativity to transform this cardboard box into a boat! They planned and discussed their ideas and are working as a team to create their masterpiece!
PRIMARY 2 SHOW AND TELL
William told us all about Morocco and his Granda's recent trip there. He brought rock and sand samples, various dirham coins and even a receipt printed in Arabic! It was very interesting and we learned a lot!
Shared Writing
Primary 2 completed shared writing with a partner. Pupils were helping each other to learn.
Problem Solving
Primary 2 are enjoying a money problem-solving activity with their carpet learning buddy.
Primary 2 Activities
This week Primary 2 have been enjoying playing relay games. They have also been practising some important ball skills.
P2 Music Time
Primary 2 are learning how to find the beat. They enjoyed listening out for and repeating patterns using instruments.
Primary 2
Here are some pictures of Primary 2 enjoying their task board of activities. They look like they are having great fun.
Primary 2 Tasting Tables
Pupils enjoyed tingling their tastebuds and awakening their senses at the tasting table today. Just have a look at all the wonderful facial expressions!
ALL ABOUT ME IN PRIMARY 2
Primary 2 have been making face biscuits and have been making important decisions whilst doing this creative task. The biscuits look really yummy.
Well done P2! Keep enjoying the learning here at the Model and keep working hard.