Welcome to Primary One!
Alphabet Work
Primary One, Mrs Morton's class, are enjoying experiencing a variety of ways to learn the alphabet.
Primary One Movement
Primary one have been learning about movement. Have a look at them in action during Play Based Learning.
P1 at Play
We played the "how many are hiding" game. Here Miss Manson started with 8 puppies and hid some, leaving 3. We worked out that 5 were hiding!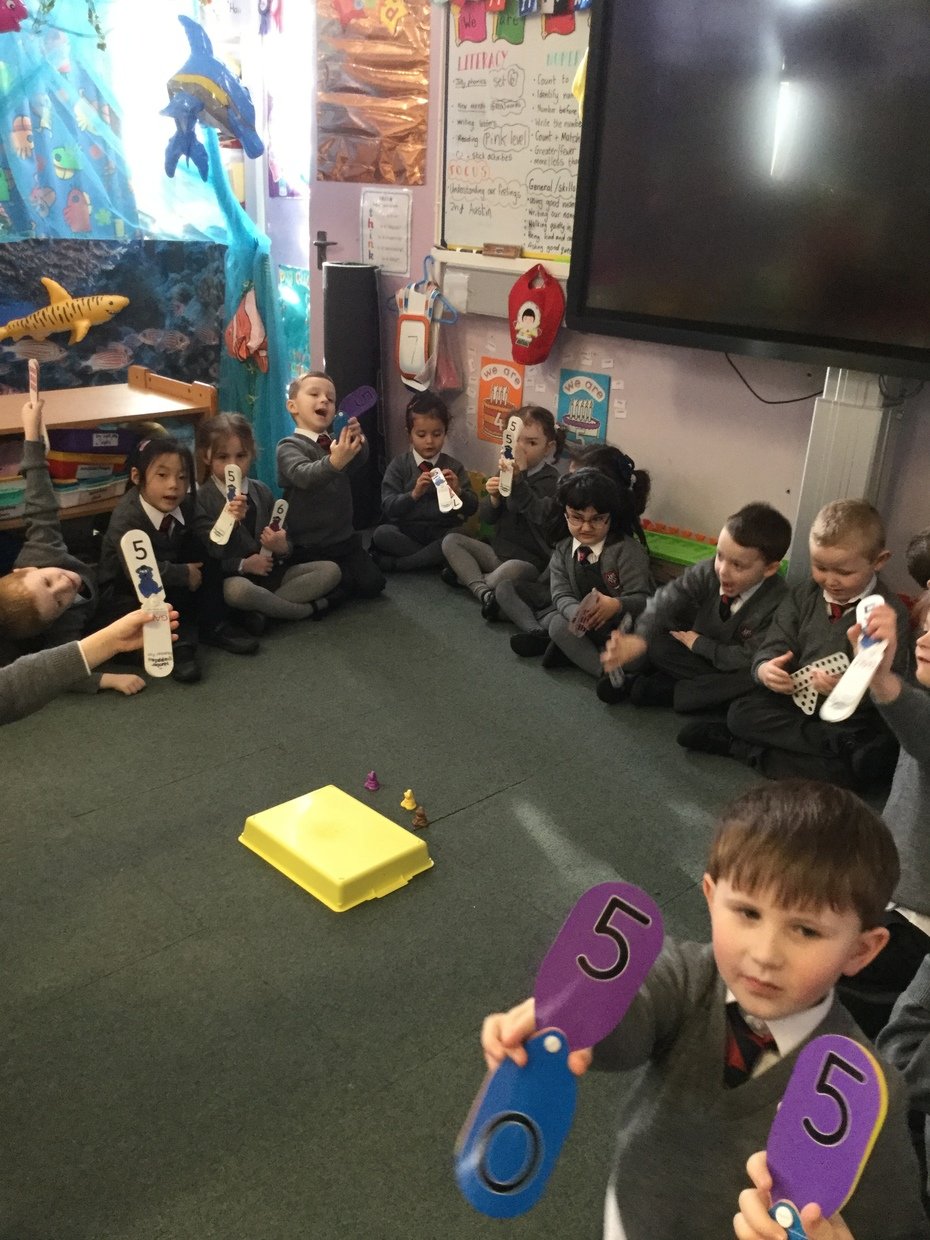 P1 Literacy
Doing alphabet work-matching capital letters to lower case letters.
Eco Visitors
P1 had some Key Stage 2 children visit them in class this week to educate them about waste.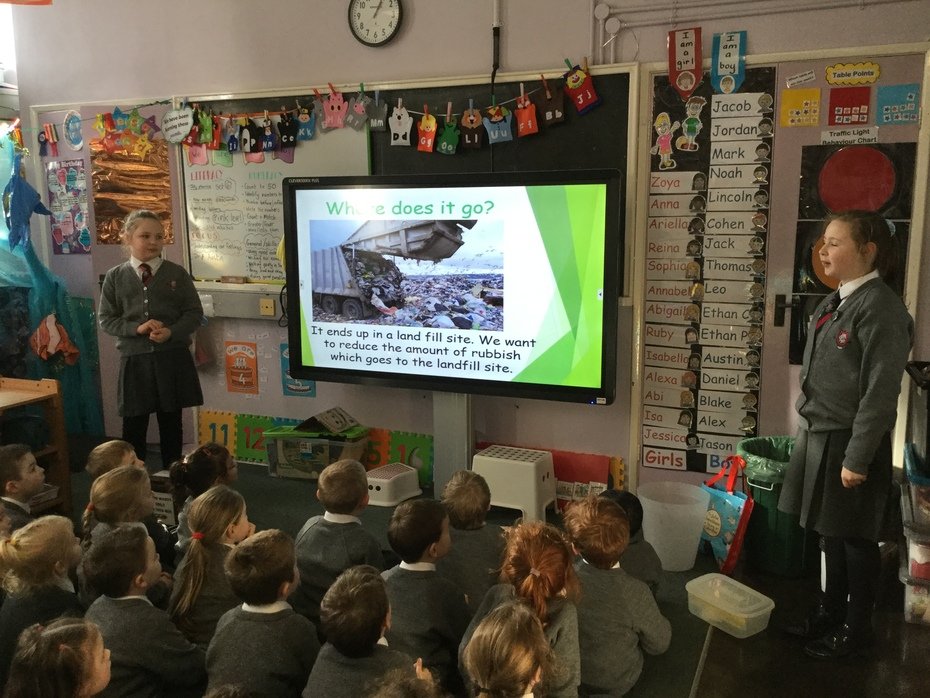 A Musical Visitor
Last week we had a reading book about a trumpet.Mr Clinton came to show us how to play the trumpet.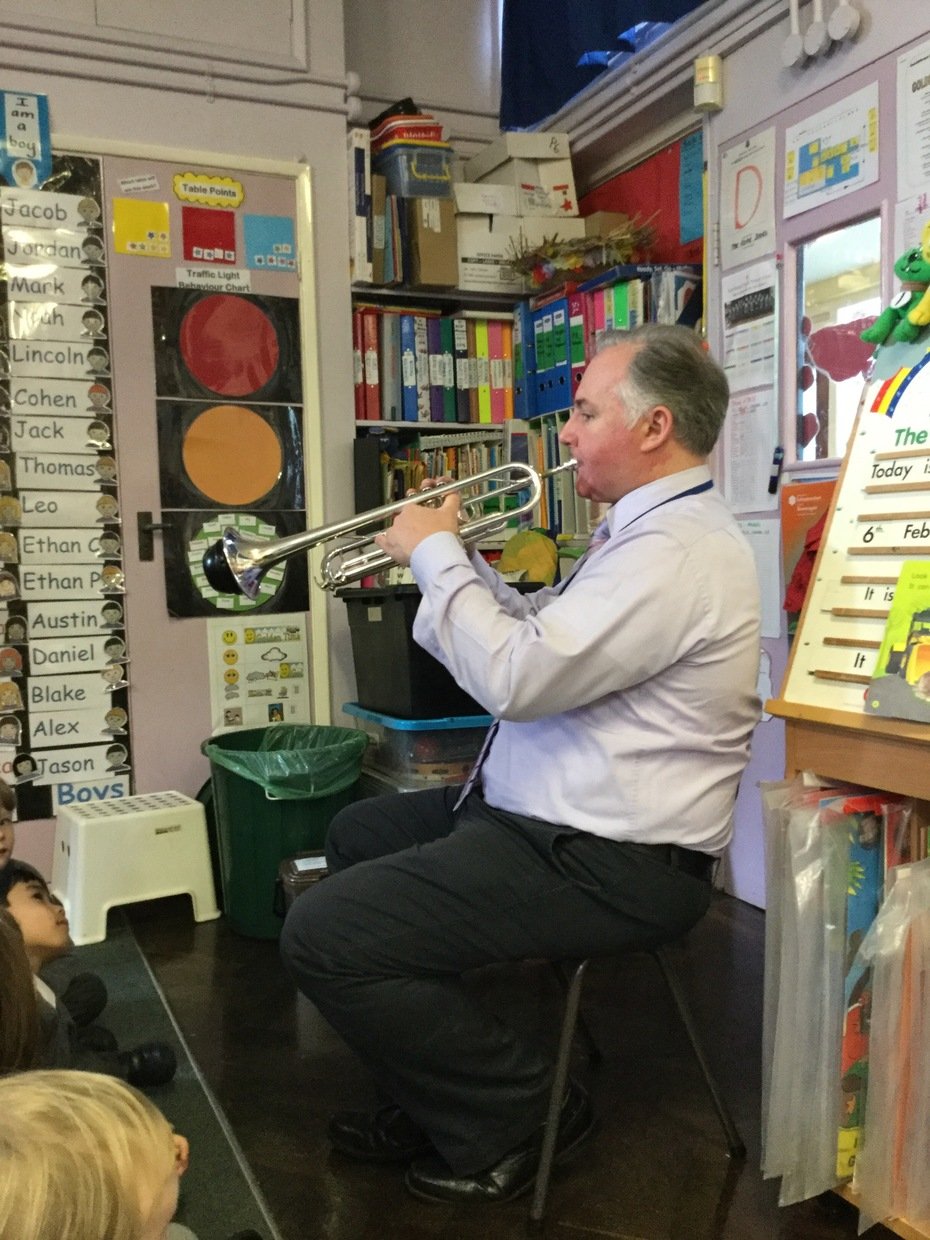 Numeracy
Primary One pupils have enjoying investigating number with Numicon.
Visit to Legg Park
Primary One pupils had a great time recently on their visit to Legg Park.
Fab Friday in Primary One
Have a look at all the fabulous things P1 have been getting up to on Fab Fridays!
Primary One
Miss Manson's Primary One class have been having a great time learning lots of things through Play Based Learning. Have a look at them interacting with their peers in the pictures below.
PRIMARY ONE NEWS
Primary One love visiting the library every week as you can see from the lovely pictures below.
You will also notice that P1 are enjoying learning mathematics. This week they have been making sets using lots of different sorting materials.
PRIMARY ONE - ALL ABOUT ME!
Have a look at our lovely new P1 children. They have been taking part in lots of fun, interesting play based-activities.
These pupils in Mrs Morton's class have been creating water pictures, making beautiful colourful paintings, enjoying some cooking related role-play, completing number puzzles and acting out some dramatic puppet shows amongst many other things. They are settling in very well to life at the Model. Keep up the great work P1!
LEARNING IS FUN IN P1
Have a look at Primary One enjoying the outdoor play area with its lovely new protective roof. It is great that our pupils can learn and explore in this environment whatever the weather is like. What brilliant P1 learners we have here at the Model.
Also, take a look at them enjoying feet painting activities for Art and exploring some maths concepts through looking at height.