Eco Council
ECO flag award
Congratulations to Mrs Falconer and the school ECO Council on achieving the ECO flag award once again. Worthy recgntition of all the hard work undertaken by Mrs Falconer and her ECO councillors - Shannon Jess, Stuart Crooks, Erin Walker, Emily Magill, Jayden Hamilton, Ben Palmer, Anya Laughlin and Alex McGrew. Well done everyone!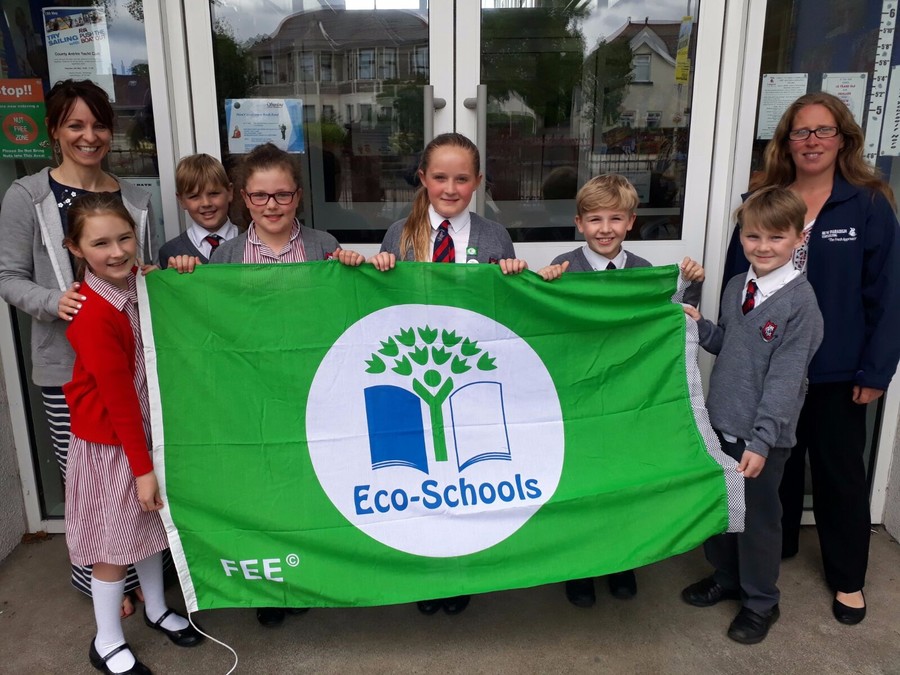 Walk to School week
A massive thank you to all our parents, grandparents and pupils who participated in the Sustrans Active Travel Walk to School week in May. As you can see from the photos, those who took part on the Monday morning really had to brave the elements to walk to school that day!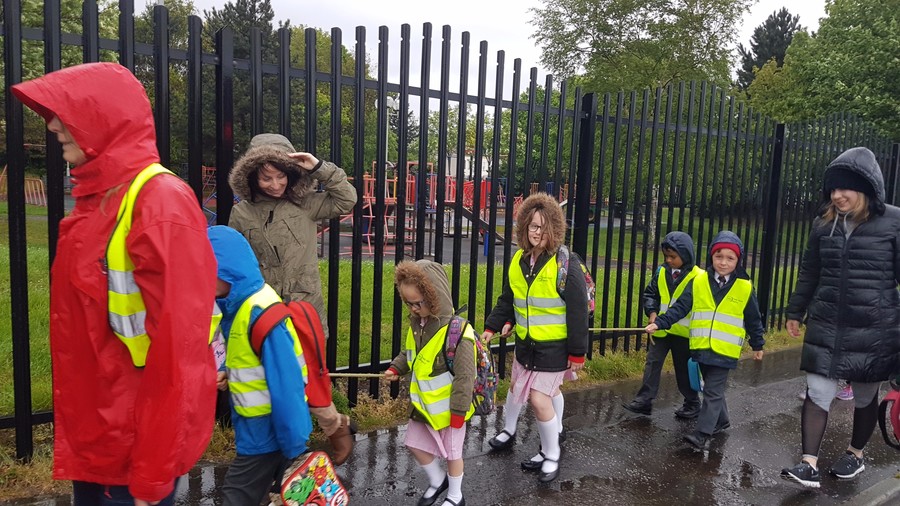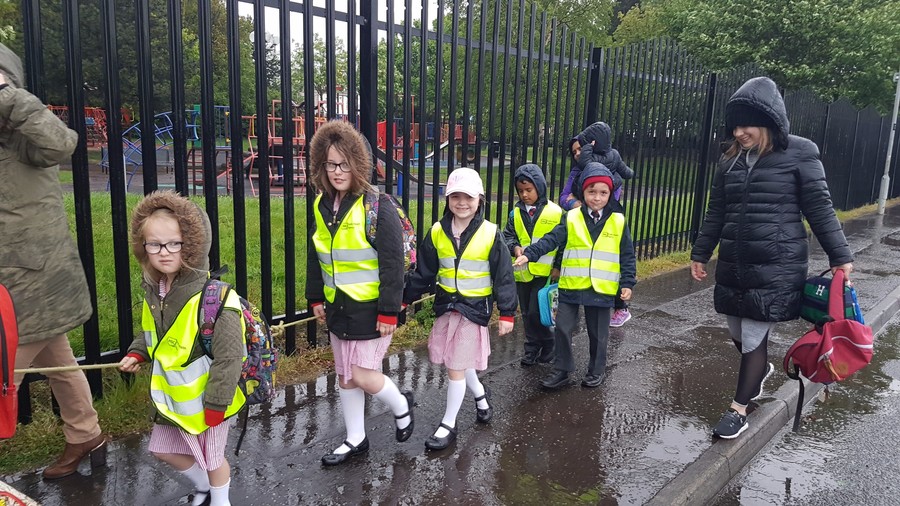 Sustrans Active Travel - Orienteering
As part of the Sustrans Active Travel initiative, Primary 6 & 7 pupils participated in orienteering sessions in late November. We are pleased to report all pupils navigated their way around the course - some more quickly than others!