New Website- Family Support NI!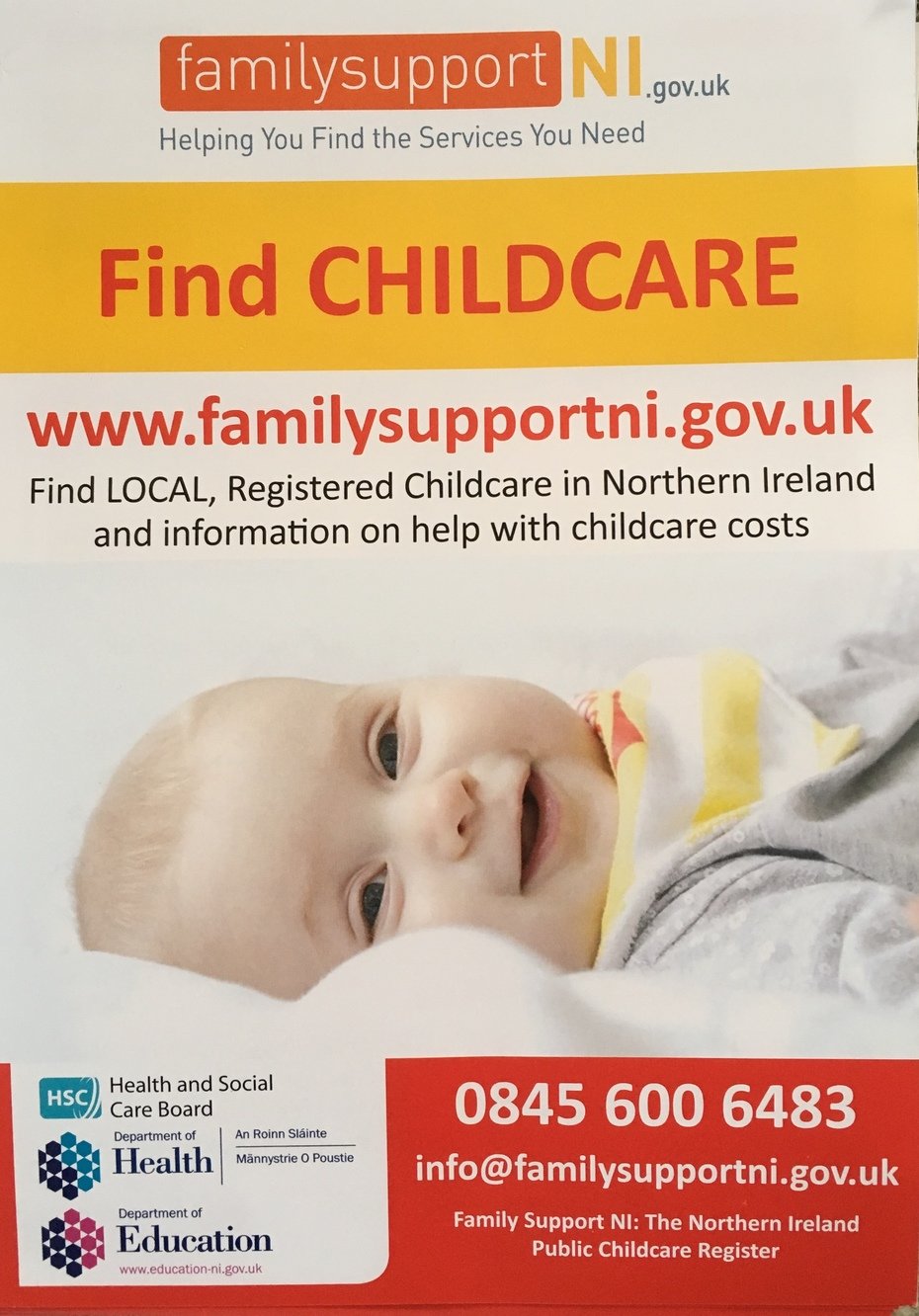 Family Support NI have launched a new, improved brighter and better website which you can view now at www.familysupportni.gov.uk.
The Family Support NI website is funded by the Health and Social Care Board and the Department of Health and Education to provide information on all types of Family Support Services, including ALL REGISTERED childcare, throughout Northern Ireland.
This is a unique on-line directory of local family support services including statutory, community and voluntary sectors. It is designed to be used by front line staff, families and young people to enable them to access information about available services in Northern Ireland.
Details provided on the website include contact details such as name of service, address, telephone number, contact name, email address etc. There is also a brief overview of the service, including details about how it can be accessed/ referrals.
New features and improvements include;
Improved 'Childcare Search' function - easy to use and with extra filters to meet each user's requirements e.g. vacancies, School Pick-up, Registered for HMRC Tax Free Childcare, Offering a Breakfast Club, suitable for specific ages etc;
More helpful additional information for Families (e.g. Financial Help for Childcare Costs, Benefits of registered Childcare; How to Find Registered Childcare; etc.)
Easier access to specific information that families need (how and where to access specific services e.g. Educational Support, Financial/ Welfare Advice, Family Support and Housing etc.)
Translation Function - can be used to translate details of Family Support Services into a range of languages - this function is useful to users who do not have English as their first language.
Listings of all Pre-School provision in NI (including Statutory Nursery Schools/ Units)
If you require more information you can contact the Family Support Team at info@familysupportni.gov.uk or Tel 0845 600 6483.
4 Belfast Road, Carrickfergus,
County Antrim BT38 8BU
028 933 51560
jmiller498@c2kni.net

Facebook: https://www.facebook.com/CarrickfergusModel/