Minister for Education Visit
We were delighted to welcome the Minister for Education to our school this afternoon. Issues discussed focused on School Restart and infrastructure. Our fabulous Primary 7 School Councillors ensured the most important voices in education were heard too.
Friendship Week
During November, we held our annual Friendship Week. Have a look at the colouring in competition winners in each class. The judges were a difficult lot to impress - our very own Anti-Bullying Ambassadors!
PTA Disco for KS2
KS2 had a fantastic end to this half term this afternoon with the PTA disco. Gold & silver tattoos were a big hit as were the customary glowsticks. The best movers & groovers in each class won prizes but it was very difficult to choose who won! The whole KS2 dance, involving teachers & their classes was a highlight but we were too busy 'rocking the boat' to take a photo.
PTA Disco for P3-4
P3-4 had a great time this morning at the PTA disco. Glow sticks and tattoos were everywhere. The best dancers in each class won prizes and children really enjoyed all the fun games and specialised dance moves, especially from DJ Rea when she taught everyone the Macarena (with the help of P7!). It was a fabulous event and we all thanked the PTA organisers and helpers for putting on such a fun-filled D-I-S-C-O.
PTA Disco for P1-2
Primary 1 and Primary 2 Disco Fun today!
Swim Ulster Schools Championships
Marco in Primary 6 represented Carrickfergus Model at the Swim Ulster Schools Championships on Saturday 12th & Sunday 13th October. Marco reached the final of the Under 11 100metre Individual Medley. He also qualified in the 50 metre breaststroke for the Championships in Dublin later this year. A huge well done from all the Staff at Carrick Model!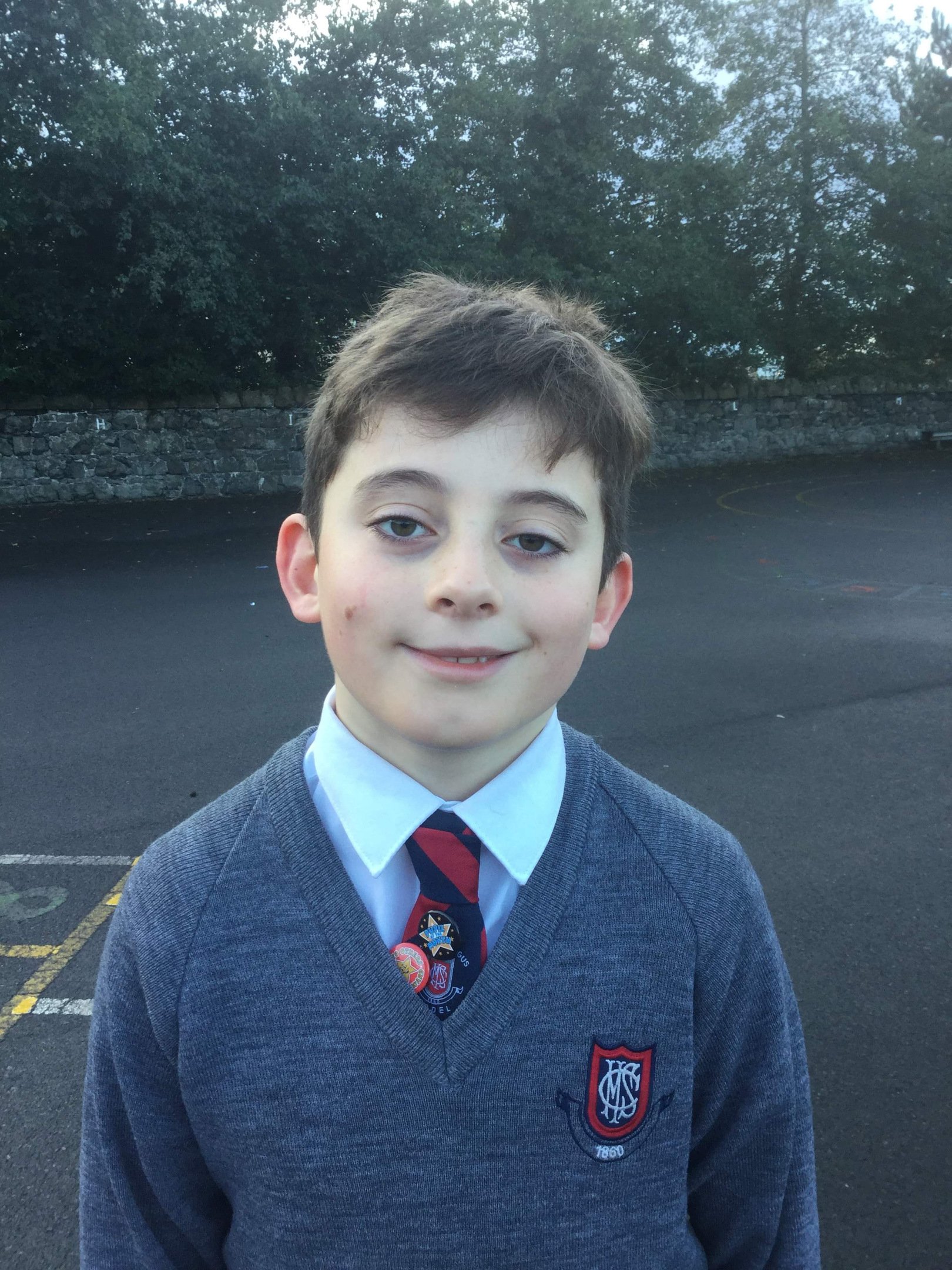 Recent Events
Award Winning Author Visits the Model
Award winning Scottish author Stuart Reid visited school today. He held a rip-roaring assembly this morning and he kept pupils very occupied and entertained for an hour; everyone had sore sides from laughing. Then he met with pupils who wished to purchase his published material and he personally signed a copy of one or more of his books.
Harvest Baskets
Primary 5 pupils brightened up some local residents' day today by delivering a bag of goodies and some flowers to their doorsteps. Have a look at some of the happy faces in the pictures below.
Harvest Assembly
Today we gave thanks and celebrated Harvest in assembly. Pupils came to the front to read prayers, recite poems, retell stories and compare our lives with those who are less well off. Primary one children came in delivering lovely fruit to the harvest table. The hall was beautifully decorated with P3 Art work and bunches of beautiful flowers. Well done everyone for your hard work and super effort.
Accelerated Reader in Key Stage 2
Another beautiful collection of books donated to school today for our Accelerated Reader library. Thank you! If you've any books that you're finished with and you're looking a new home for them, they'd be more than welcome here! Look out for these books on the AR shelves soon!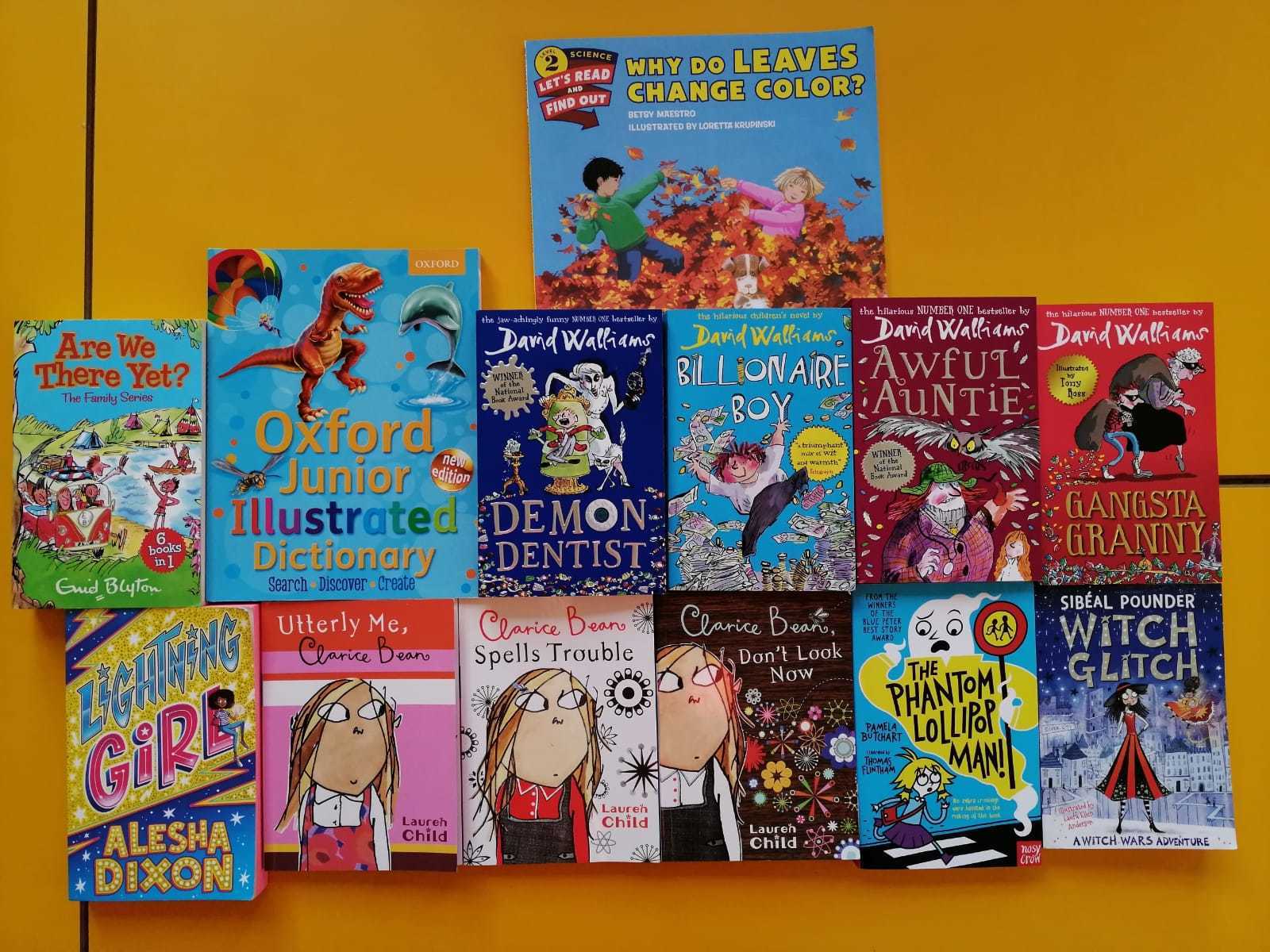 Accelerated Reader
Have a look at yet another wonderful selection of new titles ready to be added to our Accelerated Reader library! Our library stock is continually growing through major investment as a school and by your very kind book donations! If you've any books at home that are gathering dust and you'd like to donate them to school, we would be delighted to add them to our AR library! You can check if a book is on AR by searching 'Accelerated Reader Book Finder' on Google and looking up the title. If it's there, we'd love to have it! Keep reading!!
P7 Trophy Winners
Award's Ceremony for P1 & P2
Award's Ceremony for P3 & P4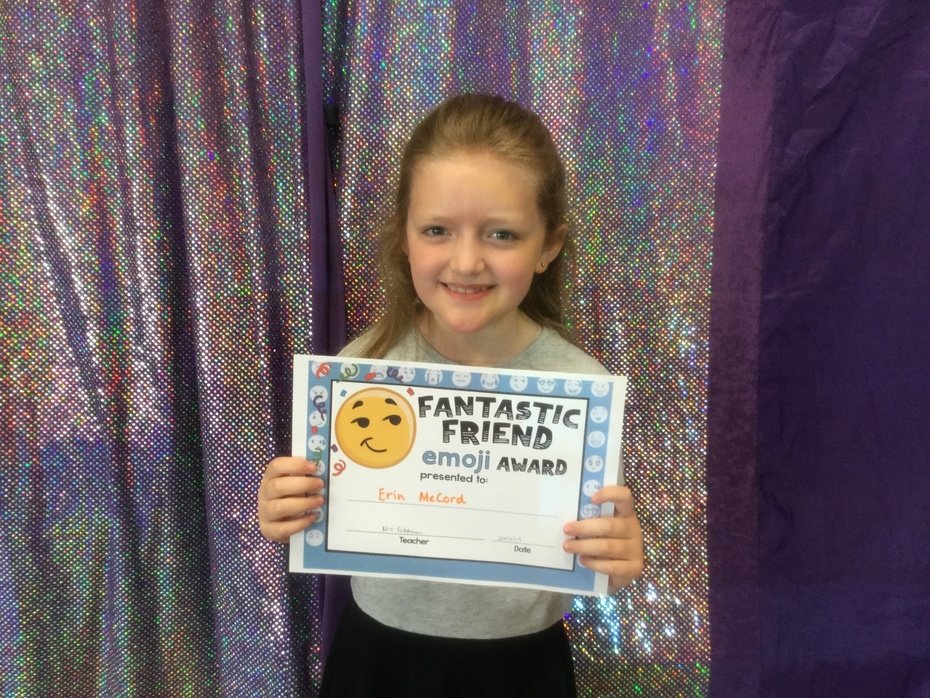 Award's Ceremony for P5 & P6
Primary 5 Mrs McCullough's Certificate Winners
Primary 5 Mrs Gilliland's Certificate Winners
Primary 6 Mr Catterson's Certificate Winners
Primary 6 Mrs Hutton's Certificate Winners
Primary 5 & 6 Pupils with 100% Attendance
Eco Cup Winners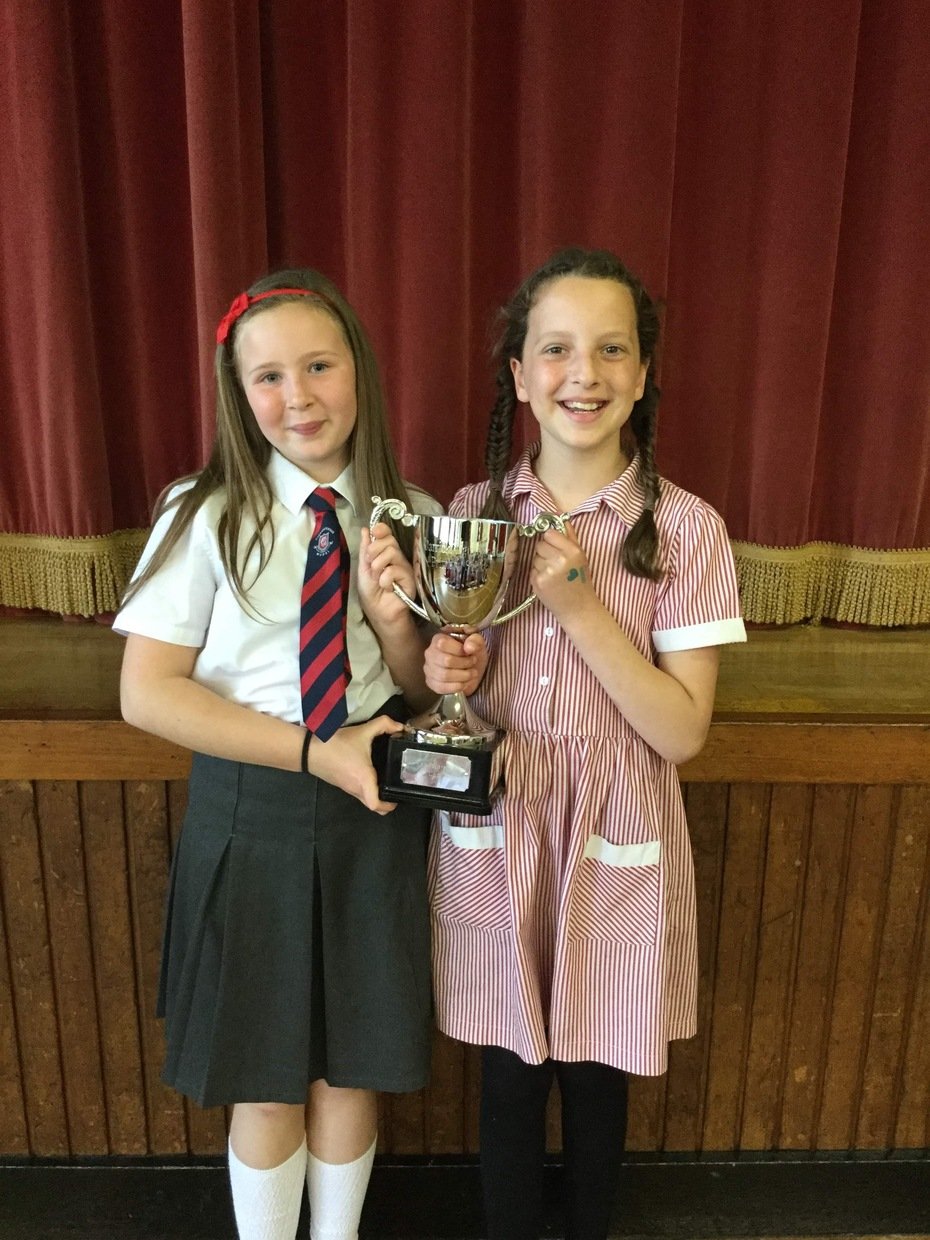 Under 10 Football Winner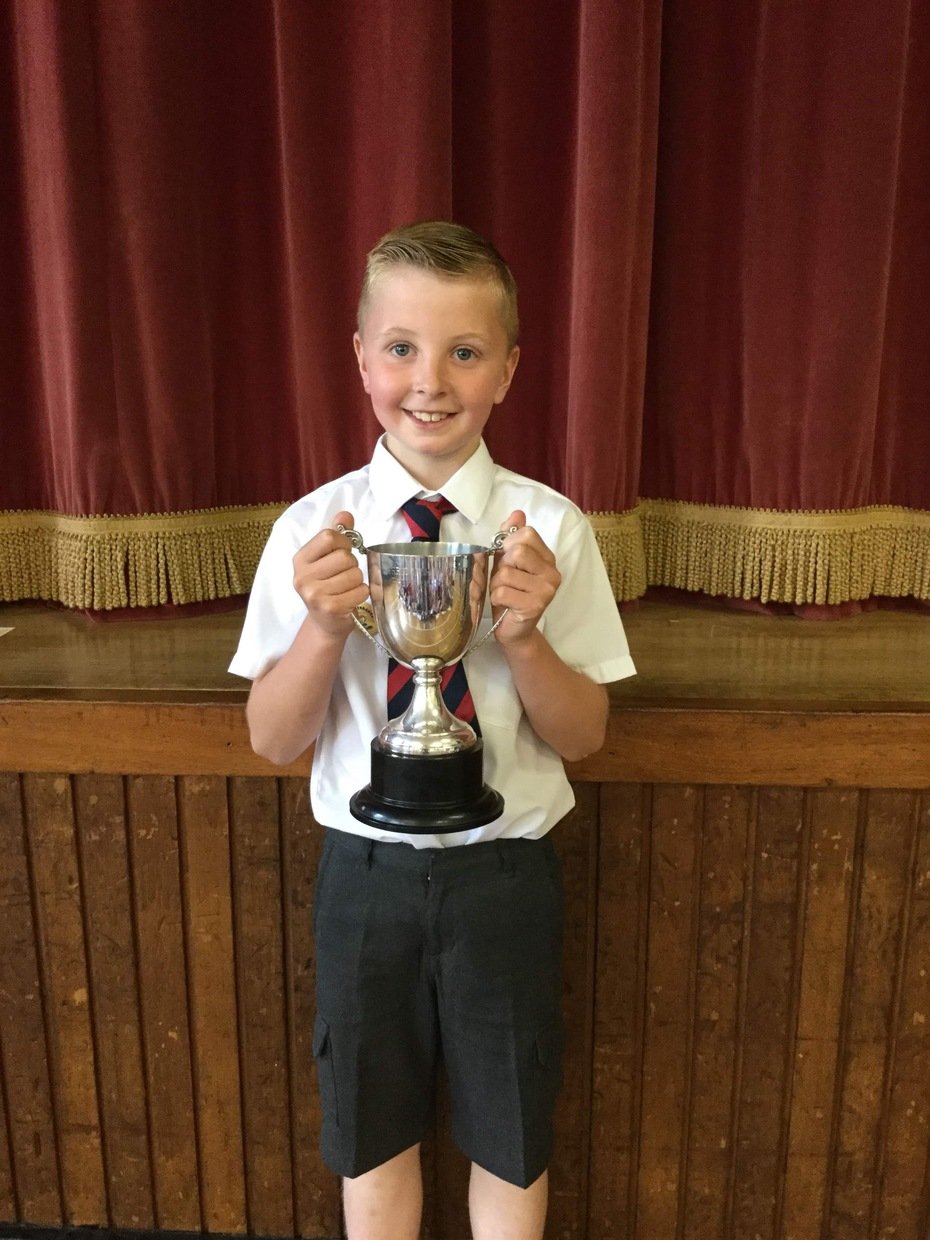 Rugby Player of the Year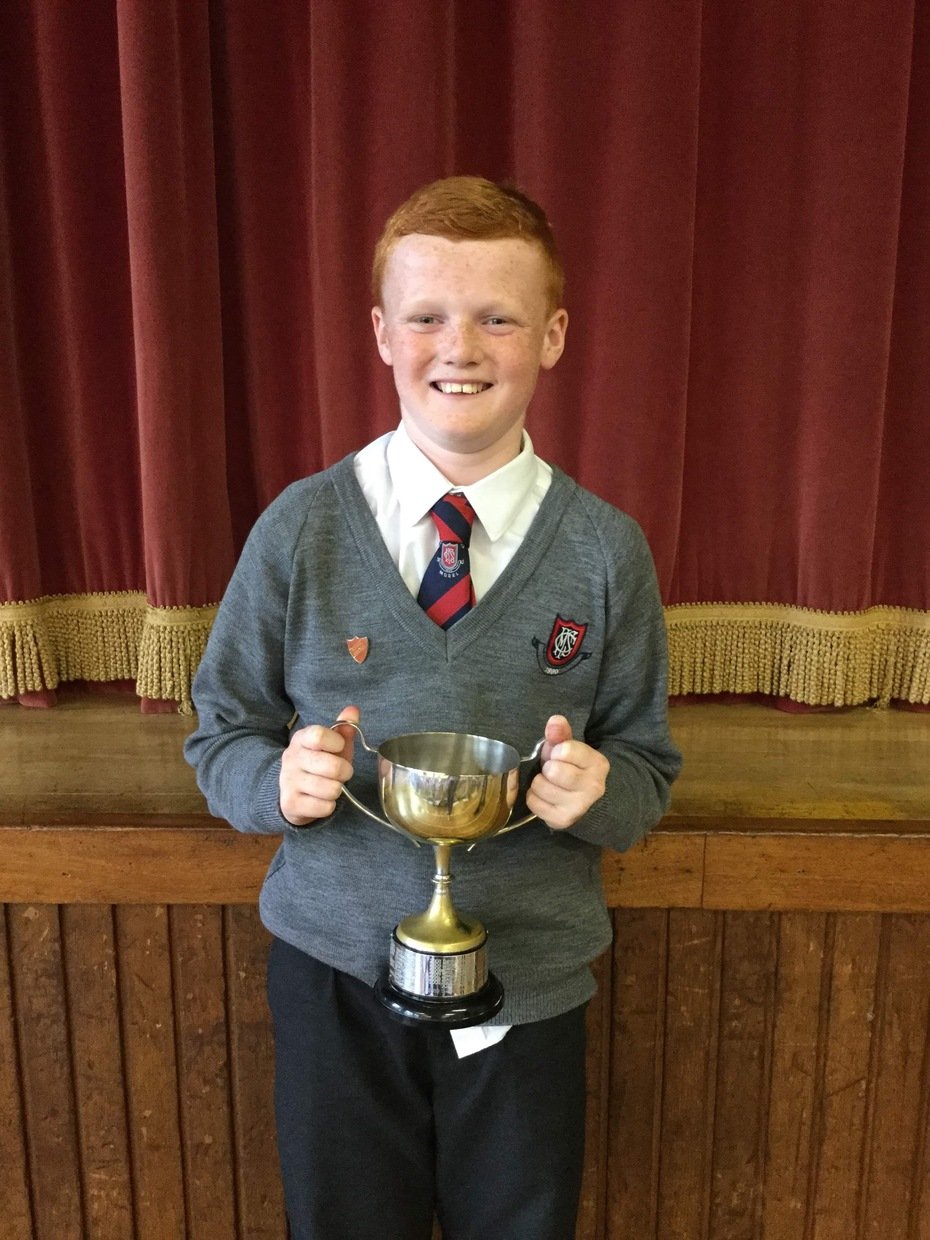 Best Dramatic Performance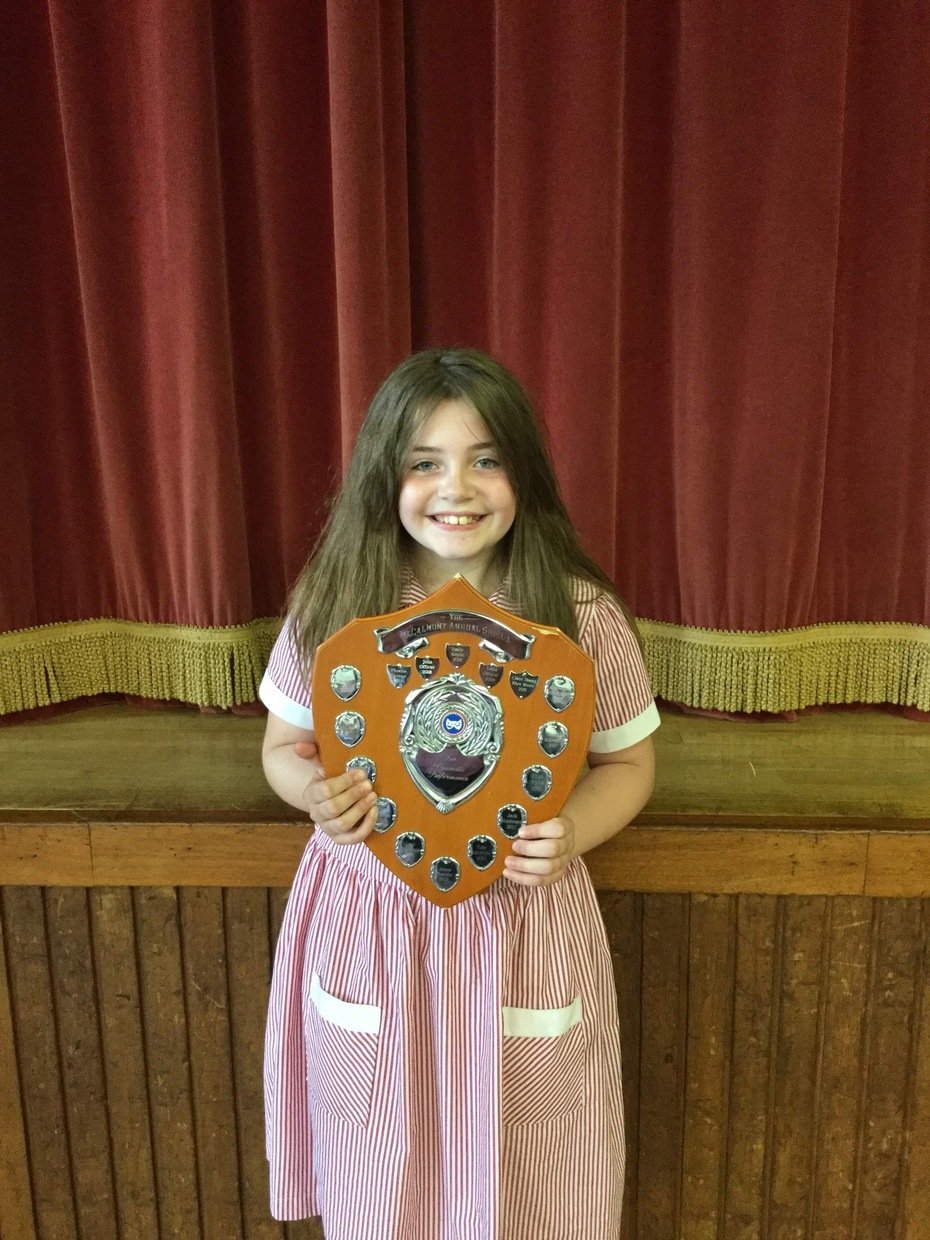 Most Improved Musician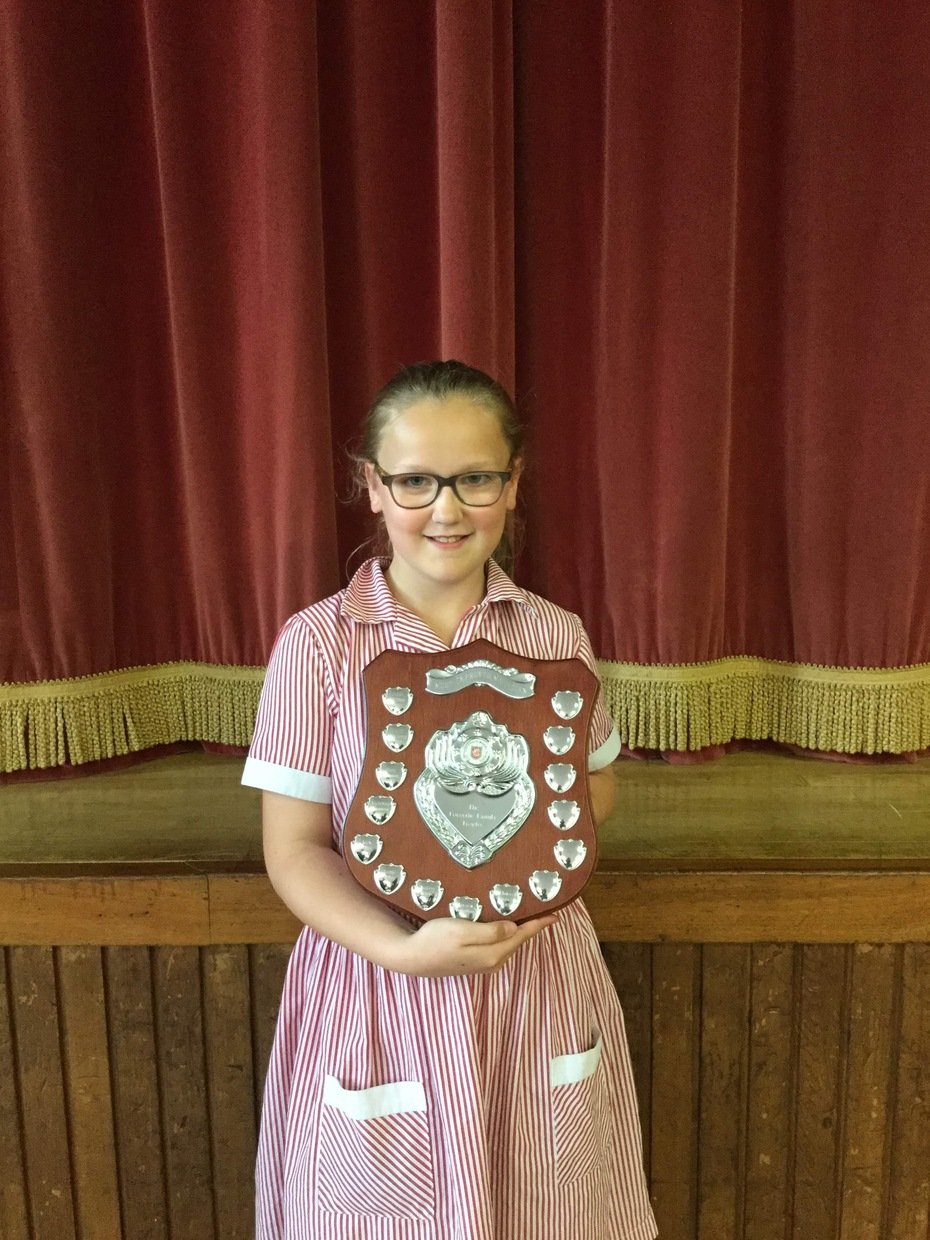 Primary 6 Endeavour Cup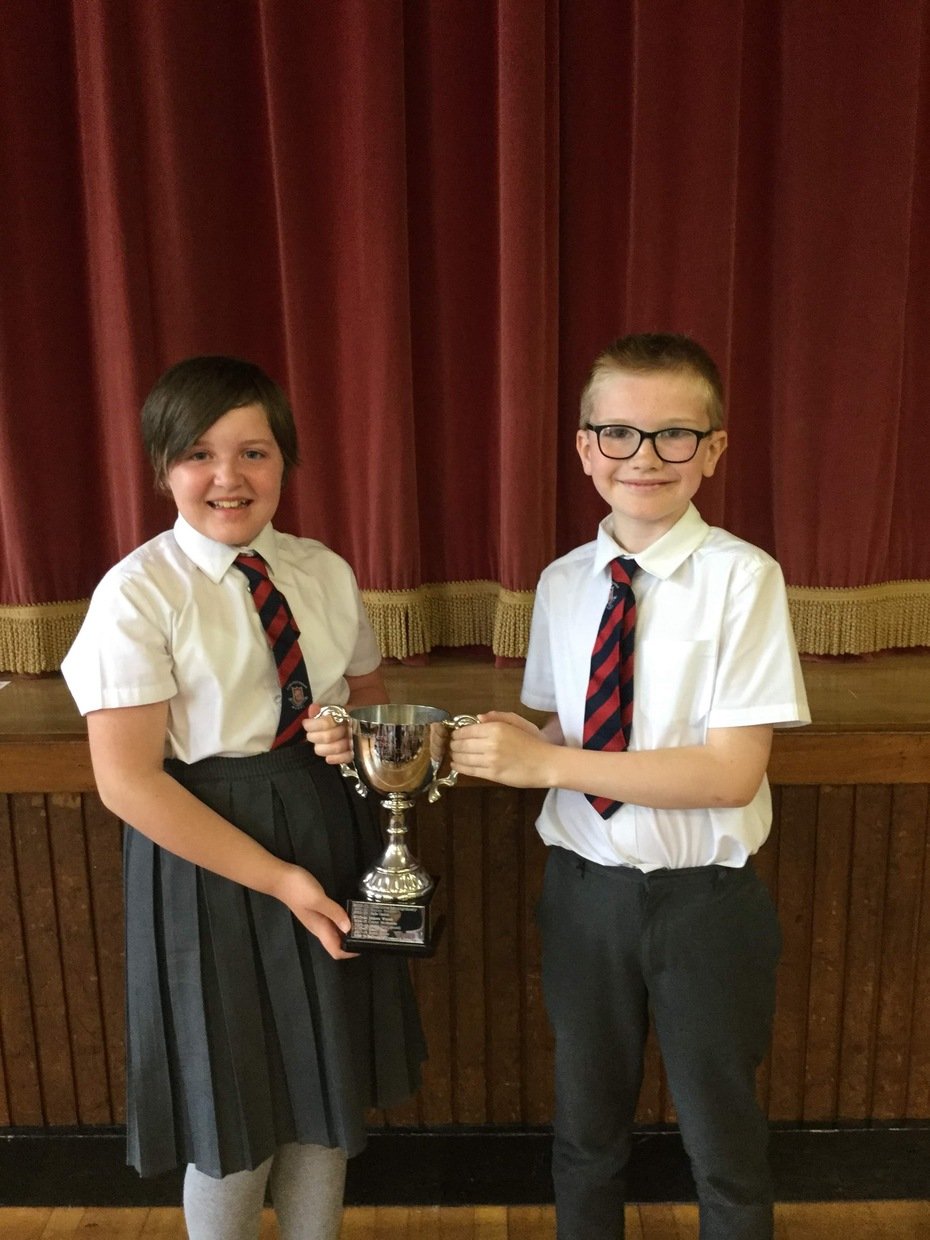 Ulster Schools' Swimming Gala
A huge well done to a number of pupils from P5, P6 and P7 who represented Carrick Model on Saturday 15th June at the Ulster Schools Swimming Gala held in Larne Leisure Centre.

Marco Allen (P5) came home with a Gold medal in the Under 11's Individual Medley and a Silver medal in breast stroke.

Harry Palmer (P6) received a Silver medal for breast stroke.
Sports Day 2019
Everyone had an enjoyable day today at Sports Day. It was great fun and the weather was on our side. P1-3 pupils enjoyed Sports Day from 9:30am onwards and P4-7 were in the field shortly after 11am. Pupils enjoyed the obstacle races, the sprint race, the skipping race, the sack race and at the end we had water 'balancing' races and toddler races too! A great day was had by all and pupils really enjoyed seeing their family members come along to support their efforts!
Fun Day Prize Winners
Have a look at the great prizes these children won for taking part in 'Fun Day' activities. What a lucky lucky bunch you are!
PTA Fun Day
Have a look at the great photos from our 'Fun Day' today. There were so many different activities - petting farm, pony rides, soak the teacher, disco bouncy castle, football darts, Fun Bus, vintage cars, Forest Fitness, PSNI, St.John's Ambulance, Lifeguards, arts and craft, BBQ and many other games and activities.
Thank you to all our parents and friends who supported the PTA Fun Day in any way today. The rain held off just long enough for everyone to enjoy the varied activities and tasty treats outdoors. Total raised to follow but your generosity today in supporting our school is very much appreciated.
Quiz Time!
Today, five P7s were at the 'Big School Quiz' ran by Carrickfergus Vineyard Church and they won! Congratulations!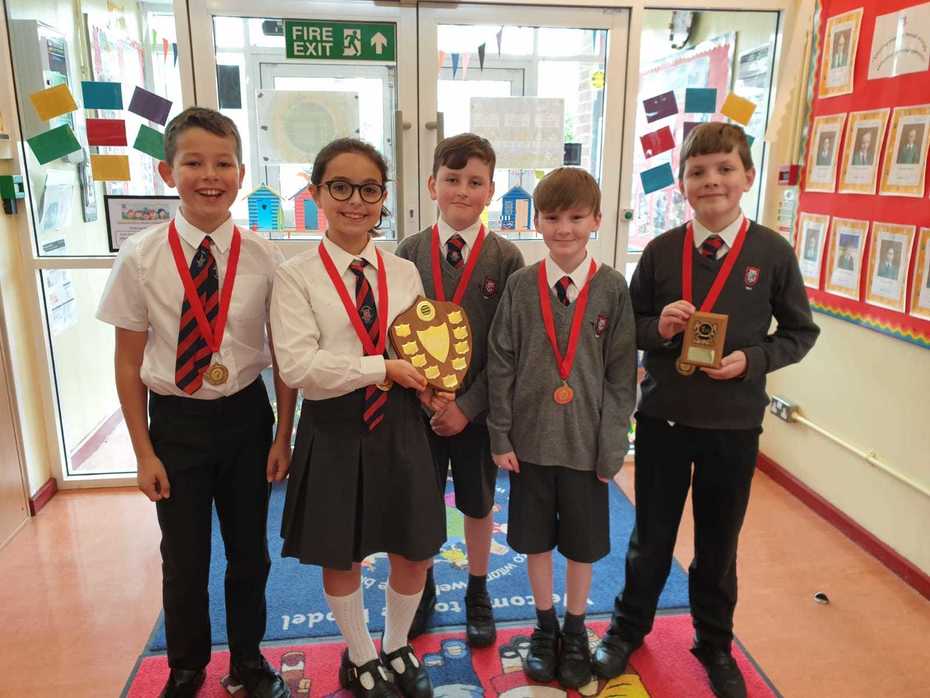 Safety Bus Visits the Model
Thanks to Translink Safety bus officers for bringing the Safety Bus to our school. Groups of children from P1-P6 were able to learn about bus safety. They listened brilliantly!
Mr Hullabaloo Visits the Model
Mr Hullabaloo visited the P1-4 children today to tell them some of our favourite fairy tales but each had a Winter-related theme. Pupils loved hearing the story of The Ginger Bread Man, The Elves and the Shoemaker as well as Goldilocks and the Three Bears (Goldilocks was very naughty in this version of the story). Pupils had a great time and some were even asked to take part in the performances. Thank you for visiting us Mr Hullabaloo!
Regional Safety Quiz
Primary seven pupils enjoyed participating in the Regional Safety Quiz today.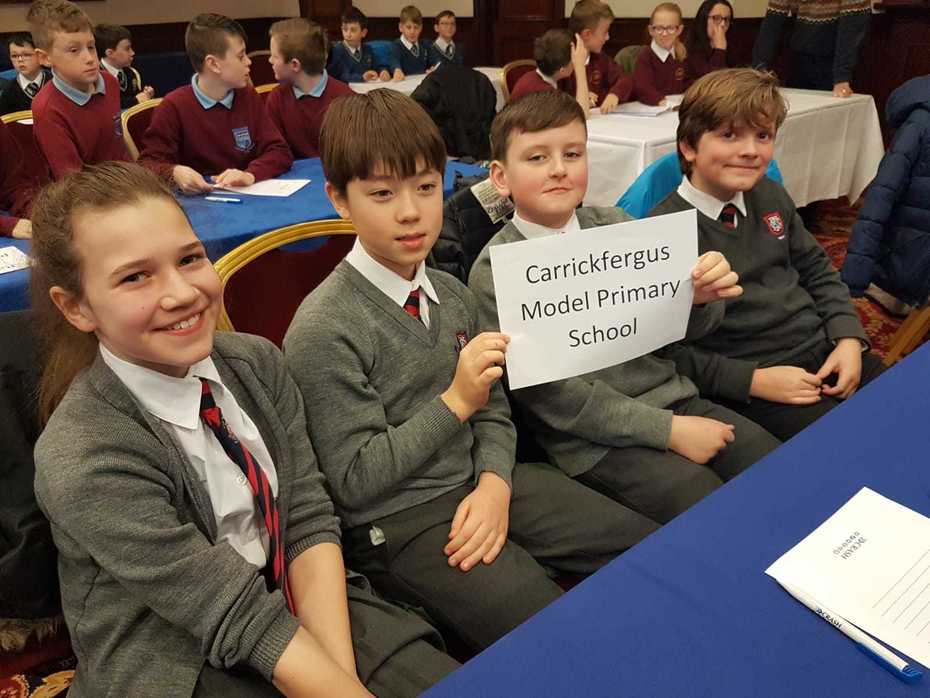 Schools Engagement Programme
Yesterday P7 pupils travelled to the town hall to take part in the Mid and East Antrim Council Schools Engagement Programme. We learnt about the values of mixing with people from different cultures, religions and economic backgrounds. All pupils were very engaged.
MERRY CHRISTMAS...JUMPERS!
Have a look at some of the fabulous Christmas outfits pupils wore to school for our non-uniform day on Thursday. It was Christmas party day and the children really dressed for the occasion. Everyone looked fabulous!
LIGHTS, CAMEL, ACTION!
We hope you were able to make it to our P1-4 performances this week. Here are some photos from Lights, Camel, Action. You can see all of the Strictly dancers and judges in action. We were lucky to have such a brilliant range of great dancers - from ballerinas, to hip-hop dancers, to funky camels and wise men, to disco dancers and, last but not least, the tango dancers. Great fun was had by EVERYONE! And in the words if our very own Darcy Bussell - it was A-MAZ-ING!
So everyone, keeeeeeep dancing!
The P1-4 Christmas Celebration Has Begun!
Have a look at some sneak-preview pictures from our three Christmas performances - The Sleepy Shepherds, A Midwife Crisis and Lights, Camel Action! Hopefully this will get you excited in anticipation of the on-the-day performances on Wednesday and Thursday. The children are very excited and cannot wait to show off their singing and acting skills. We look forward to seeing you all here at the Model. So, come and join the celebration!
KINDNESS CREW
The Kindness Crew were out and about with Mrs Miller in Carrickfergus on Friday delivering little gifts. What a lovely bunch of children they are! Keep up these great acts of kindness, kids.
SUSTRAN'S SILVER AWARD!
Beverly from Sustrans presented us with our Silver Award in assembly this morning. Well done everyone. We will be working towards our Gold Award over the next two years.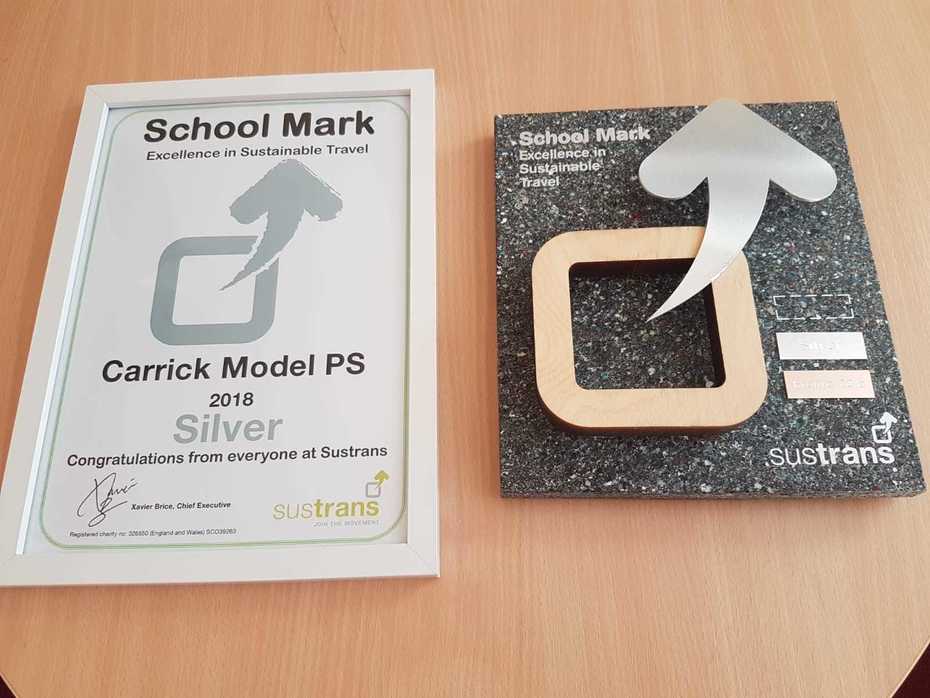 Outdoor Learning Area
Thanks once again to our helpers at the weekend. Now the area has been landscaped we can now fundraise for outdoor learning equipment. We can't wait for the children to use it!

During the Autumn term, Carrickfergus Model PS successfully achieved the HP Digital Schools of Distinction Award. To date, fewer than 20 schools in NI have this accolade. We are very proud of the teachers and pupils who participated in the assessor's visit & to all teachers and pupils as they continue to contribute to the digital learning in our school.
4 Belfast Road, Carrickfergus,
County Antrim BT38 8BU
028 933 51560
jmiller498@c2kni.net

Facebook: https://www.facebook.com/CarrickfergusModel/