ICT
We are very fortunate to be well resourced for ICT and significant investment has made in this area over the last few years. Our children have access to digital touchscreens, laptops, ipads and a computer suite. We make the most of learning apps, from September in Primary 1 and also of our video conferencing opportunities. As a Digital School of Distinction, we are very proud of how proficient our Primary 7 children are in their ICT skills before leaving primary school.
iteach MinecraftEDU competition
We have a 'master miner' in Primary 7 who recently came joint 3rd in the ICT Schools competition to design the Aviva stadium on Minecraft. Congratulations Matthew!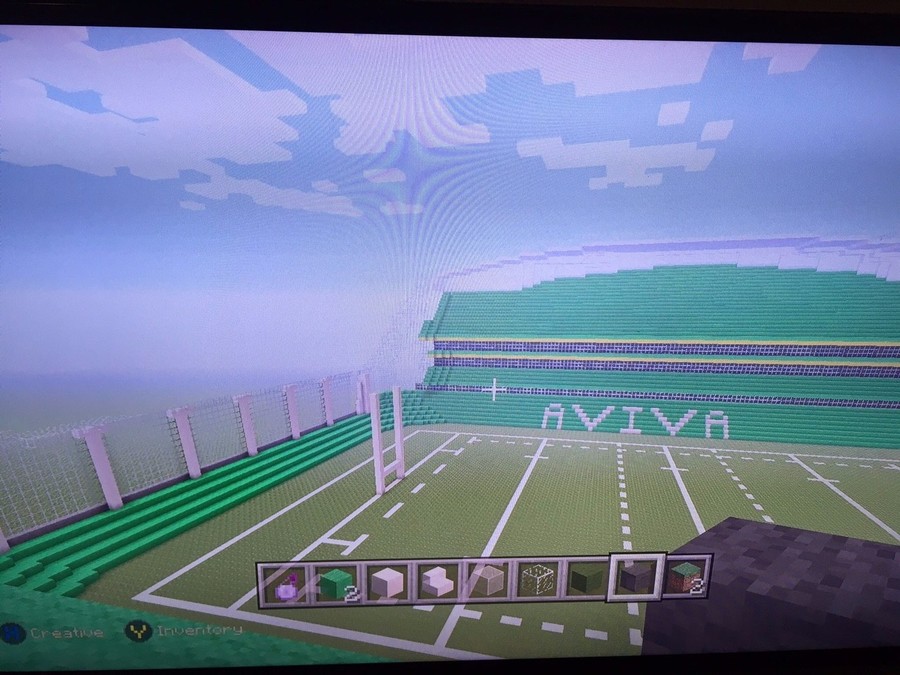 During the Autumn term, Carrickfergus Model PS successfully achieved the HP Digital Schools of Distinction Award. To date, fewer than 20 schools in NI have this accolade. We are very proud of the teachers and pupils who participated in the assessor's visit & to all teachers and pupils as they continue to contribute to the digital learning in our school.
ICT PUPIL VOICE
KS2 applications are currently closed. We will be looking for more enthusiastic Digital Leaders in September. Watch this space!