Primary 1 Admissions
IS YOUR CHILD STARTING P1 IN SEPTEMBER?
The Education Authority (EA) plan to introduce new online applications for admissions for pre-school and primary school places for September 2019 intake.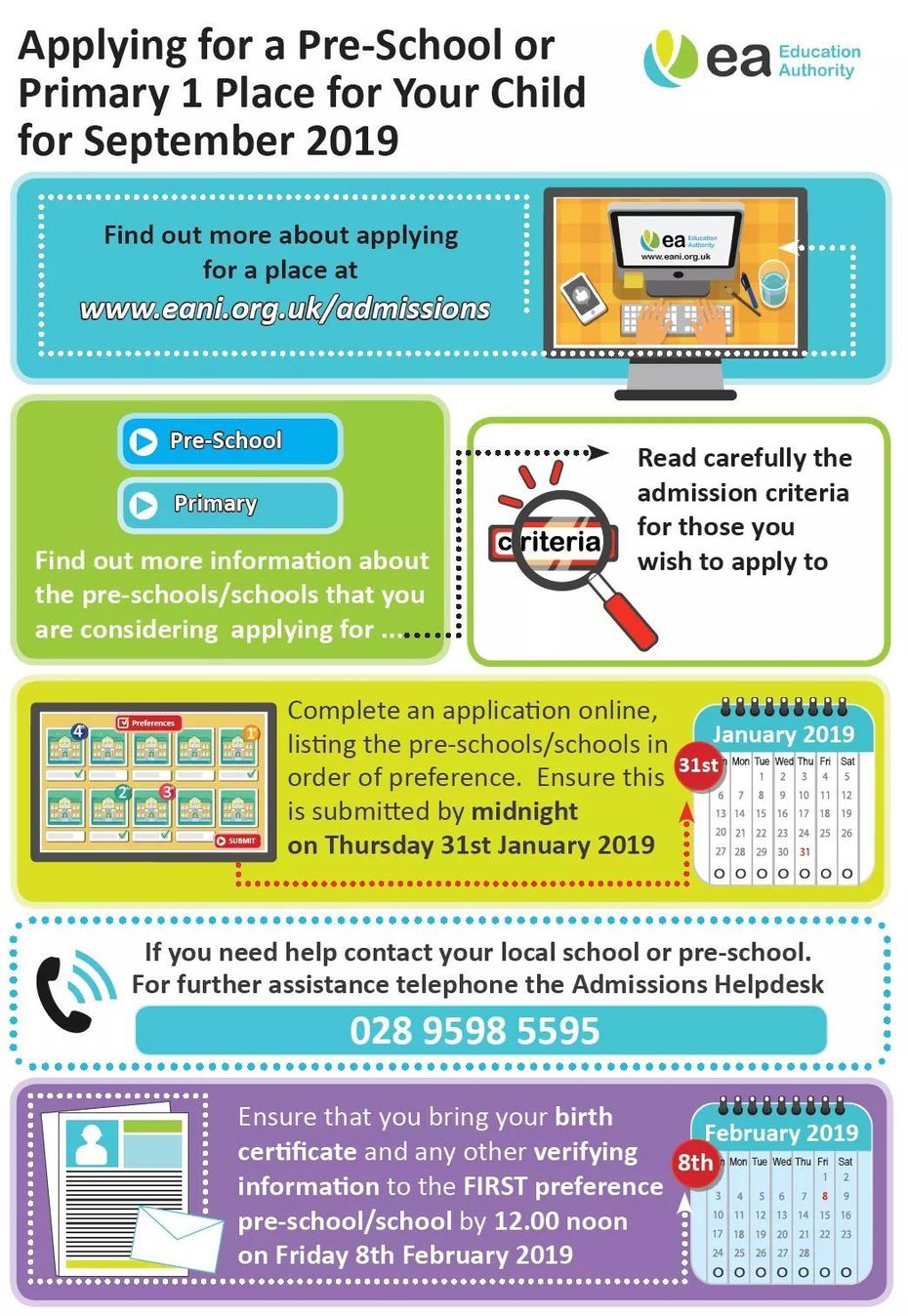 A new portal for parents to apply online for a place has been created and it will include the listing of preferences of schools. This replaces the current paper based application form.
For admission to the forthcoming year, parents will continue to provide your child's birth certificate and any other verifying documents stipulated in admission criteria directly to the first preference provider / school. The Go Live date for the new digital admissions is Wednesday 2nd January 2019 at 10.00am. The closing time and date for applications will be 12.00 midnight on Thursday 31st January.
At the Model our Open Night will be on Thursday 22nd November at 6.30pm. Pink pre-admission forms can be completed at any time and these are available at the office. Please complete one of these pink forms even if you have a sibling already attending the school.
Thank you
Mrs Miller