Meet the Principal
MRS MILLER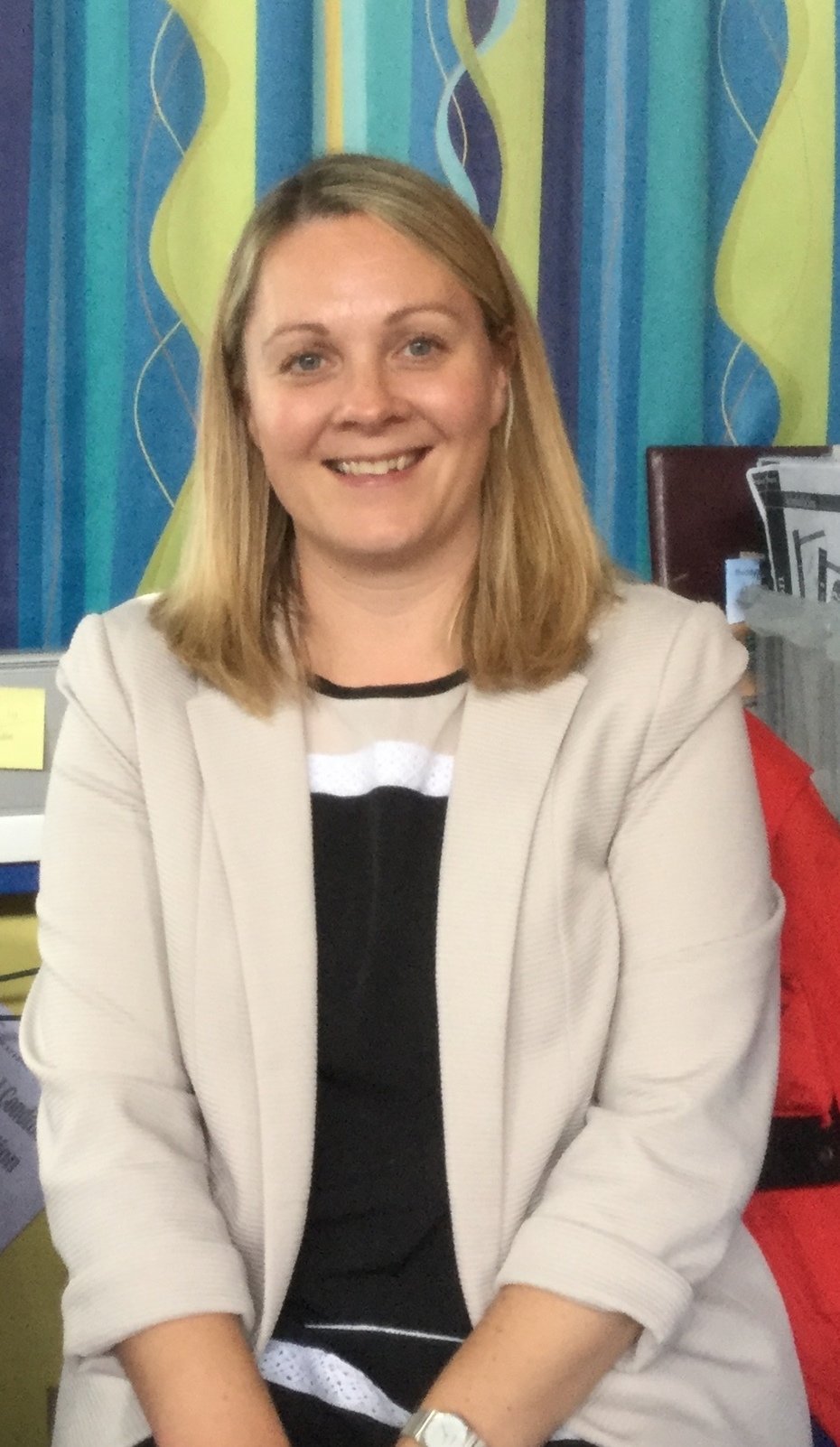 I am Mrs Miller, the Principal of Carrickfergus Model. After studying teaching at Stranmillis, I worked in a school in Bury St Edmunds in Suffolk, England for 6 years, before returning home to N.Ireland. My first school in England had 700 pupils in it but my second school only had 75 pupils and I taught in a classroom with a thatched roof! I have taught Primary 3, 4, 5,6 and 7.
I often miss being a class teacher as you are able to form such strong relationships with the children in your class. However, being a Principal means I can spend time with children in Primary 1 right up to Primary 7 and I consider this to be a real privilege. I love it when children are sent to my office for excellent work and effort and I really value being able to help a child through the various challenges that childhood and school can throw at them. Educating the whole child is important to me - the basics of learning are crucial but so too are the personal skills that we all need to navigate our way through life. Children need to be empowered to become independent learners and thinkers so they have the confidence to try new things and be able to bounce back when things don't quite go to plan.
In my spare time, I love reading, walking and hiking in the mountains, travelling, playing with my toddler, family days out and of course weekends and holidays!
Meet the Vice Principal
MRS KIRKLAND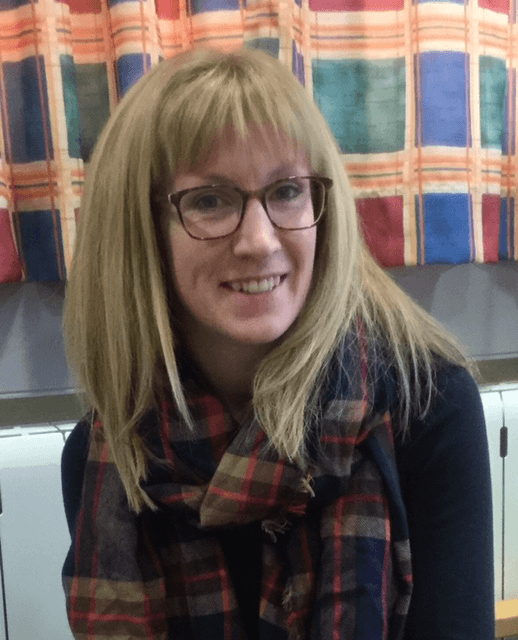 I am Mrs Kirkland, the Vice Principal. I'm currently teaching Primary 7 and have previously taught Primary 5 and Primary 6. I've always taught in Carrickfergus Model Primary School.
My favourite things about teaching are helping to create memory making moments for pupils inside and outside the classroom; providing opportunities for children to develop their confidence and character as well as their academic potential and sharing in the many unexpected funny or special moments that happen in the average school day in the classroom.
I enjoy music, getting outdoors with my three lovely children and ...chocolate :).
Meet the Teachers
PRIMARY 1
MRS MORTON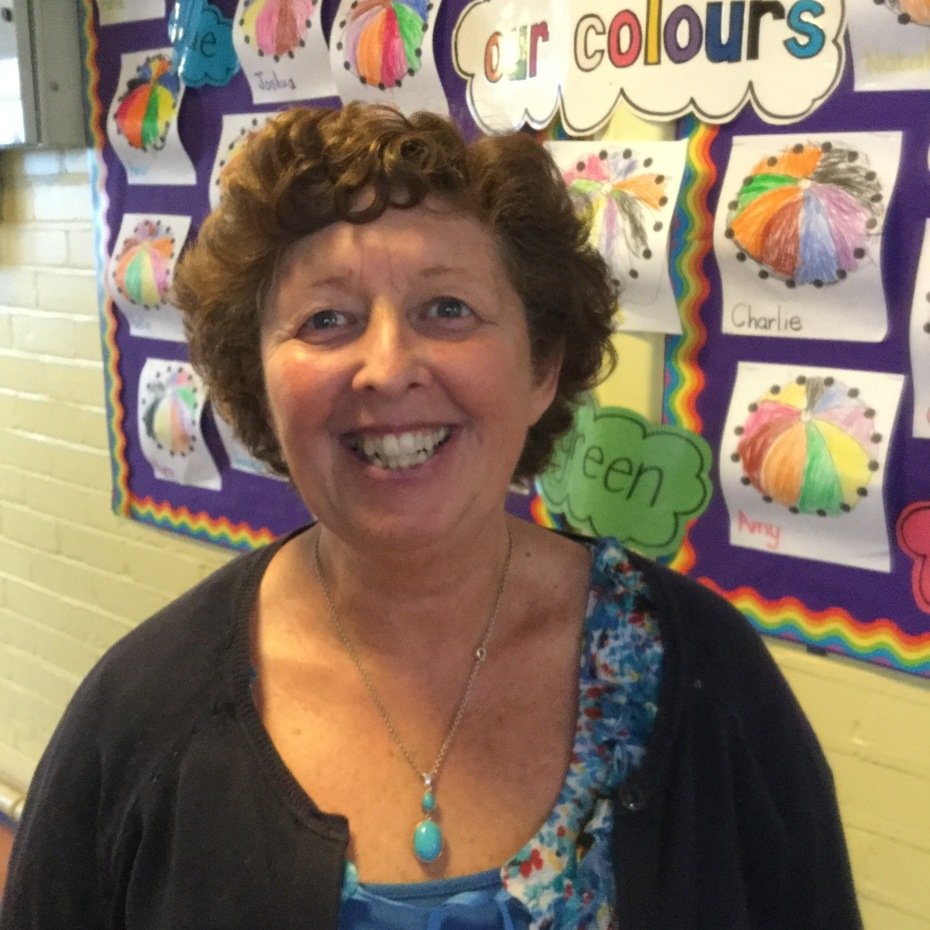 I am Mrs Morton. I have taught P1, P2 and P3.
My favourite thing about teaching is introducing children to school for the first time in September.
My personal interests are baking, reading, doing logic puzzles, playing word games on enjoying my iPad.
PRIMARY 1
MISS MANSON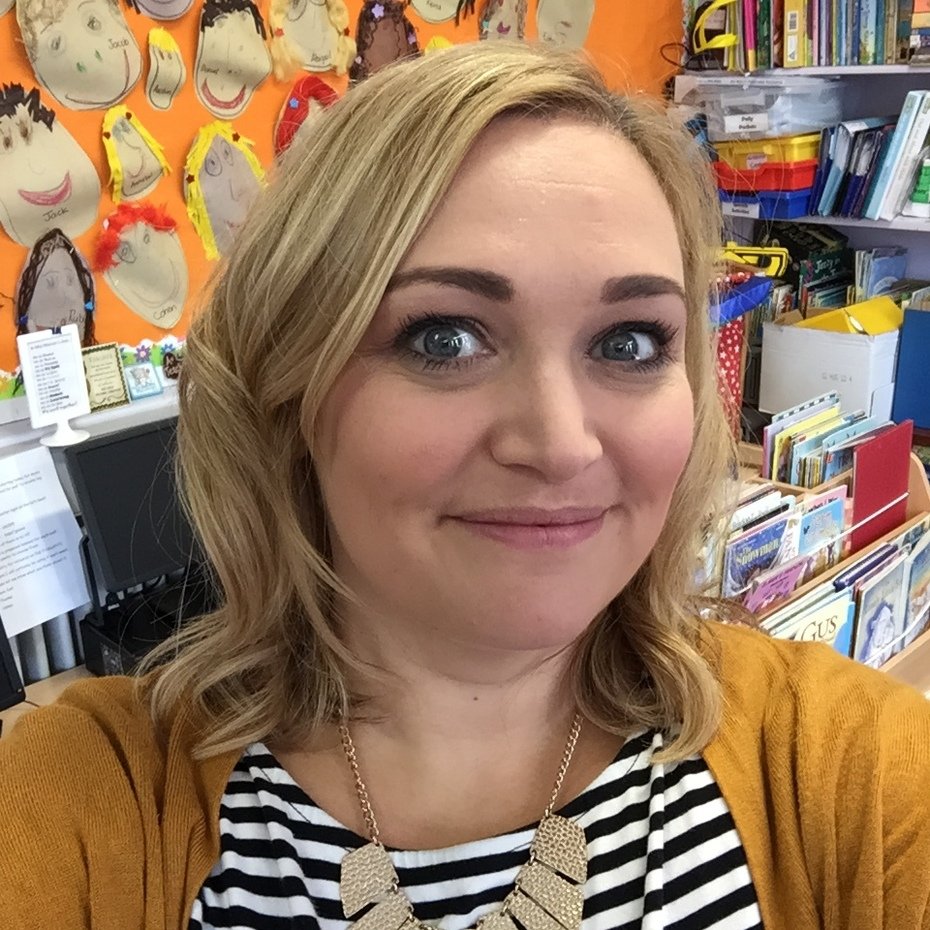 I am Miss Manson. I have taught Primary 5, Primary 3 and now Primary 1.
My favourite thing about teaching is seeing the children have 'lightbulb' moments in their learning – when they suddenly understand a new concept. I also enjoy seeing children apply what I've taught them to independently learn for themselves. In P1, my favourite thing is seeing how much progress the children make throughout the year, compared to what they could do at the beginning of September.
My personal interests are travelling, going on holidays, winter sports, water sports, singing, reading, hanging out with friends and family.
PRIMARY 2
MRS DICKINSON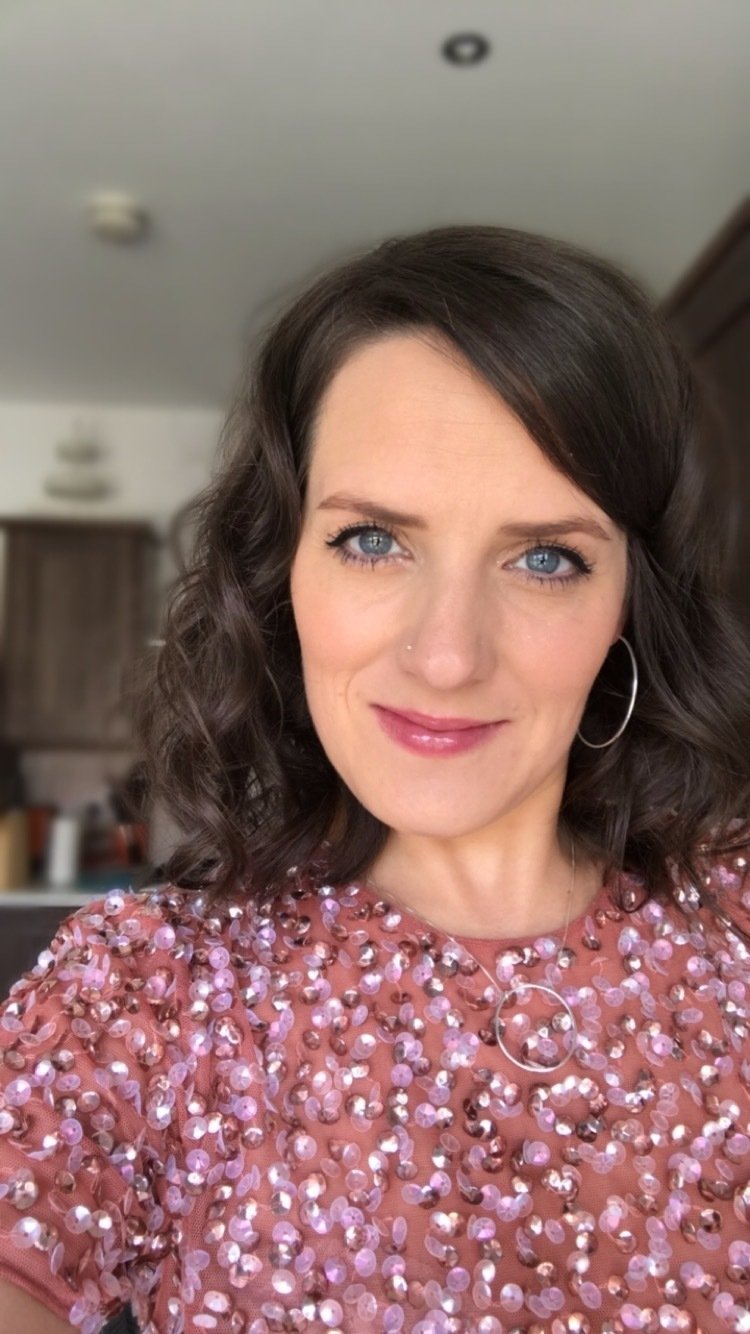 PRIMARY 2
MRS MITCHELL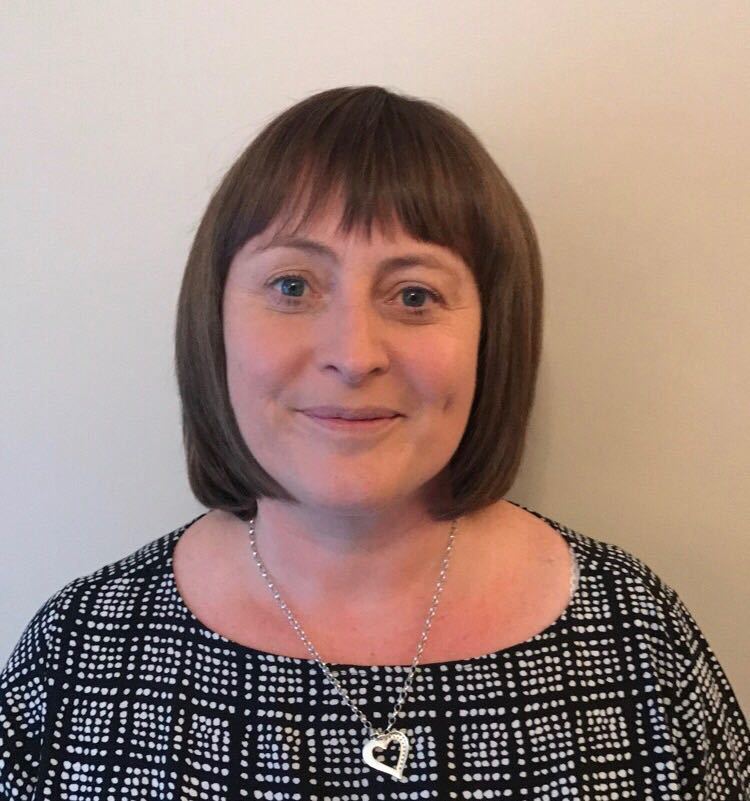 I am Mrs Mitchell. I have taught P2, P3 and P4.
My favourite thing about teaching is that every day is different. No day is ever the same. I love reading books to children and watch their faces taking in the story and the pictures. I love meeting past pupils who actually remember you and love hearing what they're doing in their lives. I love being able to praise children for their achievements and their efforts.
I love reading, walking and going to the cinema. Also I adore spending time with my precious family.
PRIMARY 2/ 6
MRS BOYD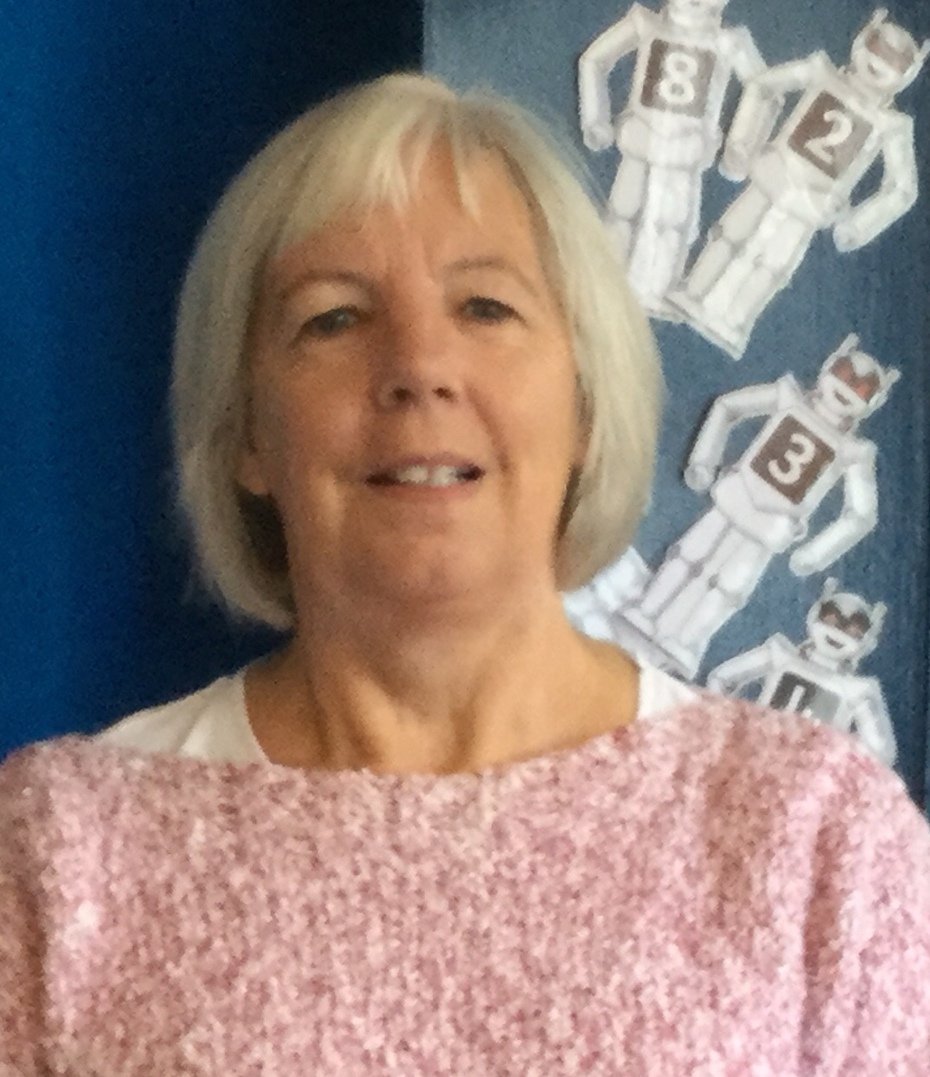 PRIMARY 3
MRS JOHNSTON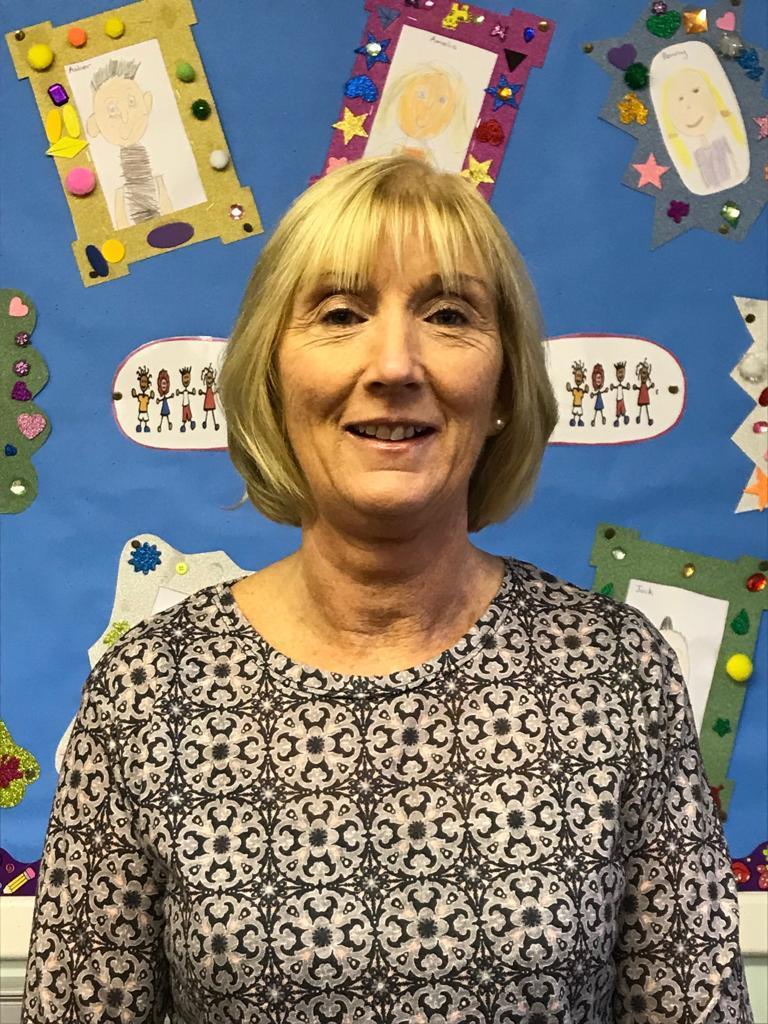 I am Mrs Johnston. I have taught Primary 3 and 4.
My favourite thing about teaching is that I enjoy spending time with pupils who are inquisitive, inspiring and funny. The children make me laugh every day! I love watching the children's excitement when they learn things for the first time and observing their sense of pride when they succeed. It is rewarding to watch the progress that pupils make personally and academically from the beginning to the end of P3.
My personal interests are spending quality time with my family and friends. Walking my dog Bailey. Reading good books and watching movies. I love to travel and see different parts of the world. I also enjoy being involve in the Girl's Brigade.
PRIMARY 3
MISS REA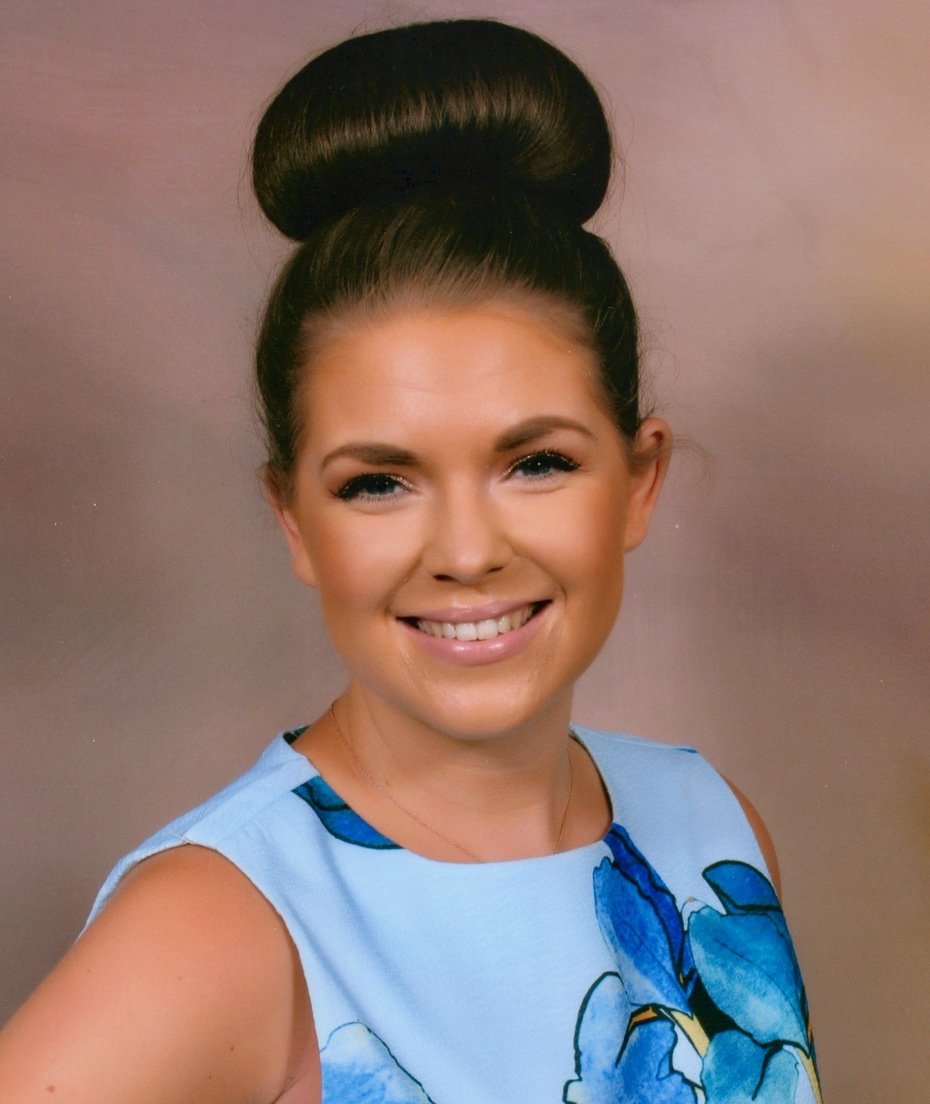 I am Miss Rea. I currently teach Primary 3 but I have also taught Primary 7.
My favourite thing about teaching is when pupils work hard and they get the 'light-bulb moment' and something that they have been struggling with starts making sense.
I love travelling, photography and going to the cinema. I am also currently in the middle of planning my wedding so any spare time lately has been going into that.
PRIMARY 3
MRS BANKHEAD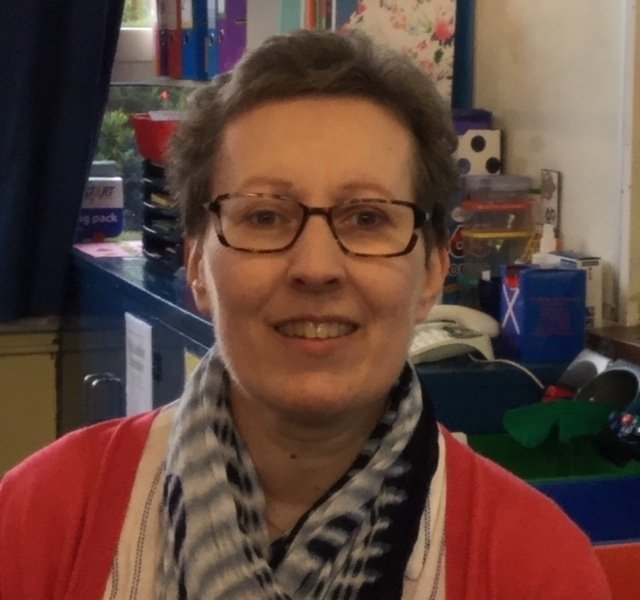 PRIMARY 4
MRS ROBINSON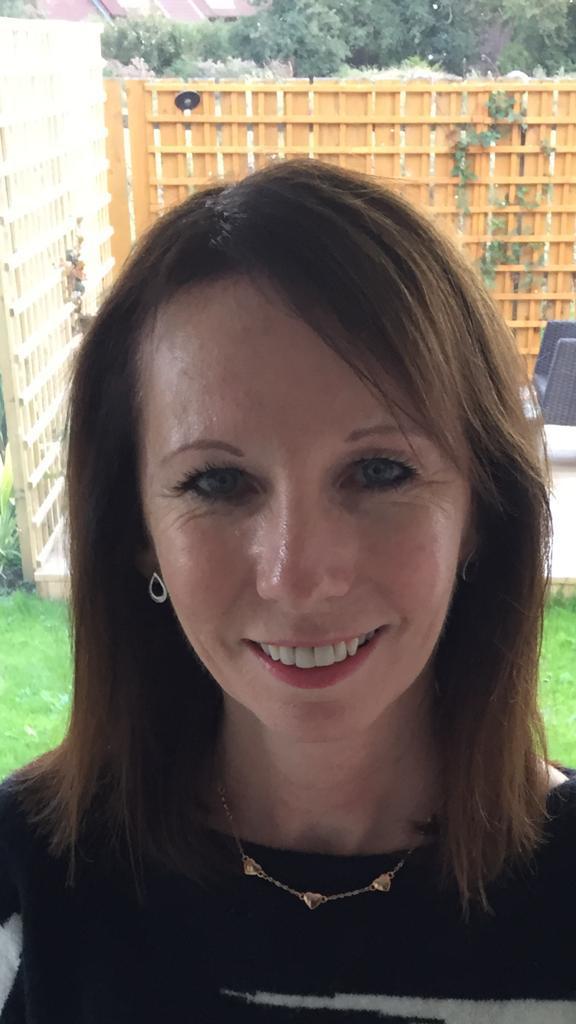 I am Mrs Robinson. I have taught nursery, Primary 2 and Primary 4.
My favourite thing about teaching is teaching and inspiring children to read and helping to open up a whole new world for them.
My personal interests are reading (of course!), cooking, yoga, travelling and spending time with family and friends.
PRIMARY 4
MRS GARDNER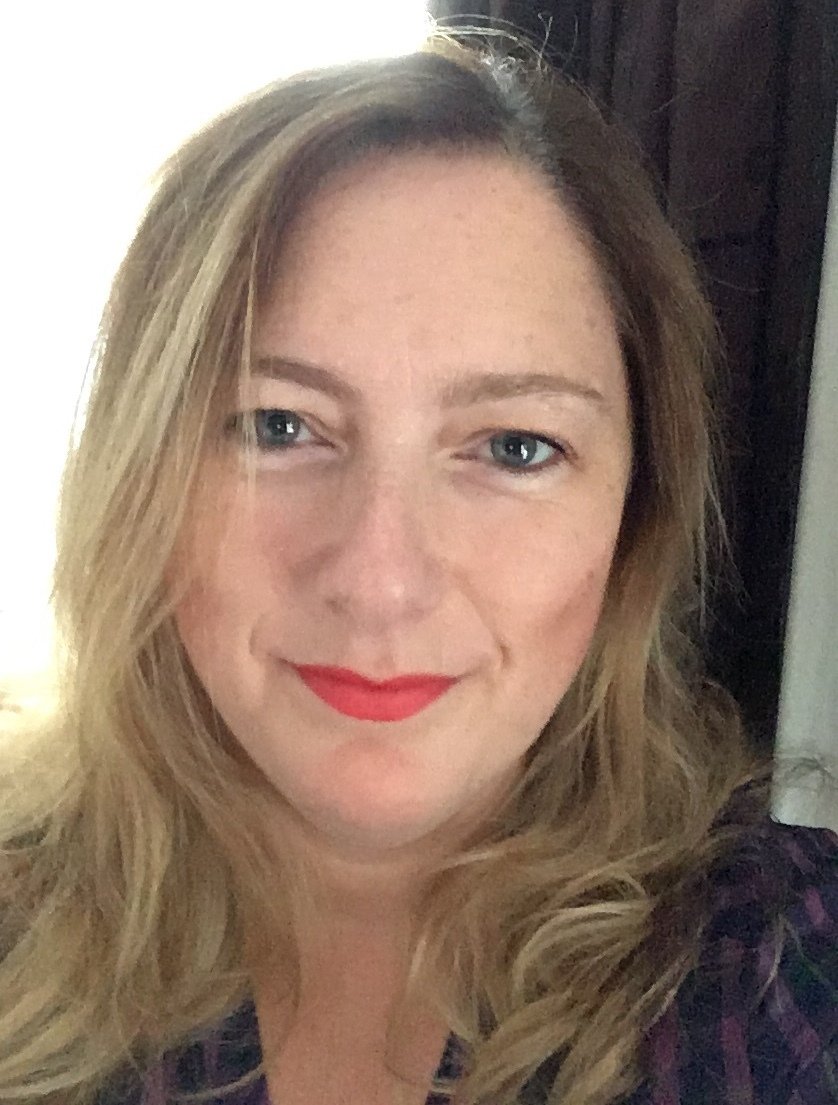 I am Mrs Gardner. I have taught P4, P5, P7 and P1-7 as an ICT Liaison Teacher. I have also taught Year 8 ICT.
I enjoy seeing the confidence grow in my pupils as they start to believe in themselves and their own potential. I thoroughly enjoy teaching pupils but I equally enjoy learning from them - I love it when they get into the driving seat and lead their peers. I am a huge fan of ICT, especially coding, and I am at my most enthused when teaching ICT. I teach my pupils to follow their passion and to realise that only by hard work, consistent hard work and dedication, can you pursue your dreams. Anything is possible! Learning is forever - it never ends!
I enjoy reading, (especially Louise Penny books), astronomy, movies, cooking, long walks in the forest or by the sea, travelling (especially to Italy and Japan), new experiences, my pets, my family and my close circle of family-friends from all parts of the world.
PRIMARY 5
MRS McCULLOUGH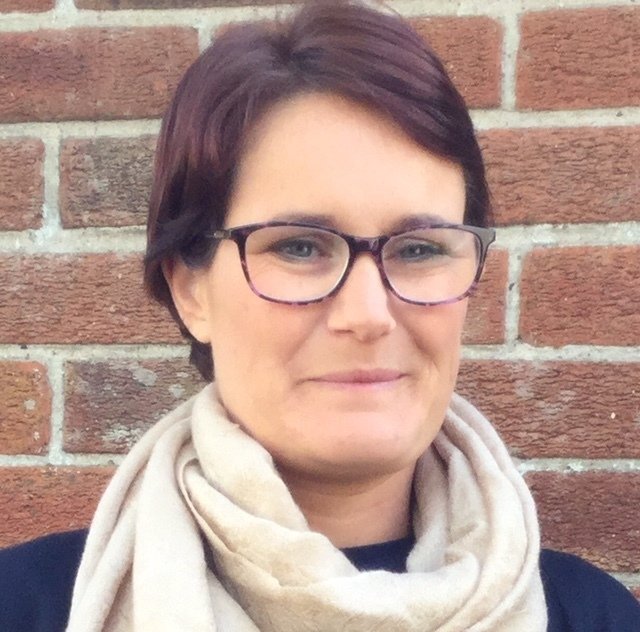 I am Mrs McCullough. I started teaching in a small school outside Ballymena called Clough Primary. I was there for three and a half years before moving closer to home and getting the Primary 4 job in Carrickfergus Model in January 2005. I worked with Mrs Johnston for 7 years. After a year career break, to look after my 2 children, I moved to Primary 5 for 3 years working with Mrs Boyd. I was then given the opportunity to work Primary 7. I stayed there for 3 years before returning back to Primary 5. I have thoroughly enjoyed moving around the school and working with different teachers, always learning from their experiences and wealth of knowledge.
My favourite thing about teaching: I love getting to know the whole child, finding out what they are interested in and do outside of school. My aim is to encourage all pupils to grow in confidence as they get prepared for the next step or challenge they come across.
I was a keen hockey player and played for Greenisland Ladies for many years. My husband and son enjoy playing rugby while my daughter and I now spend most of our time looking after and competing our 3 horses. Weekends are always busy in the McCullough household!
PRIMARY 5
MRS FALCONER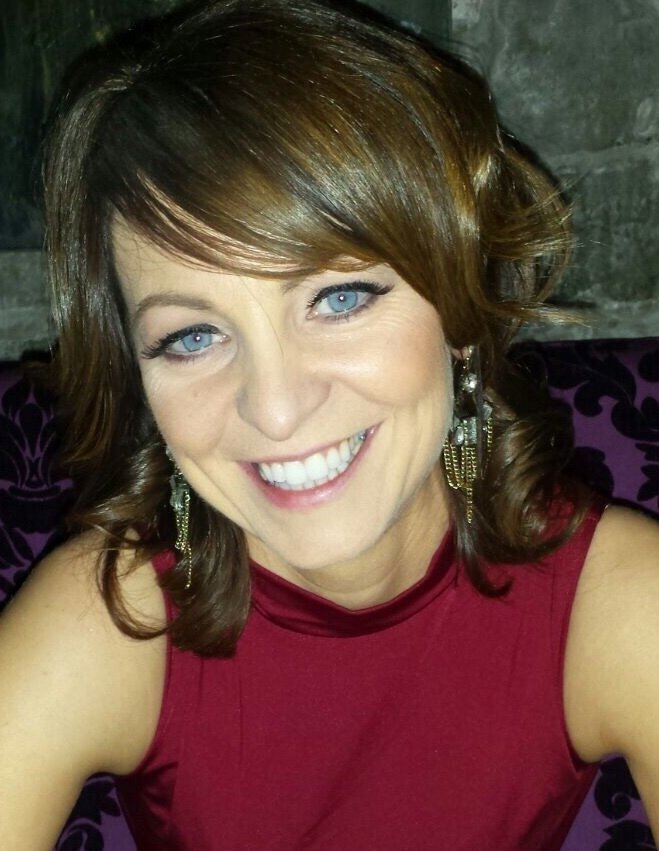 PRIMARY 5
MRS GILLILAND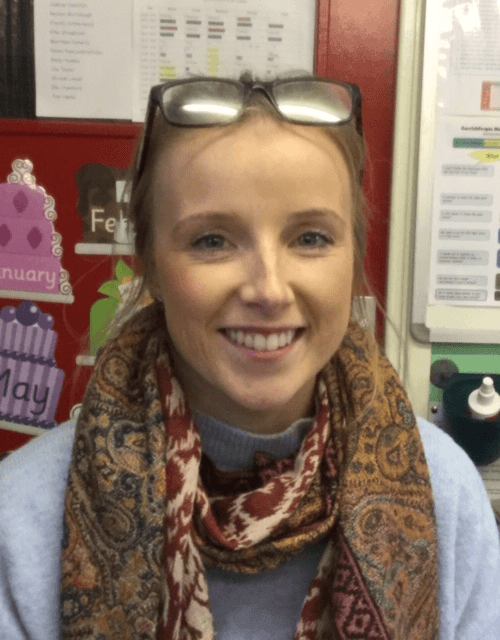 PRIMARY 6
MR CATTERSON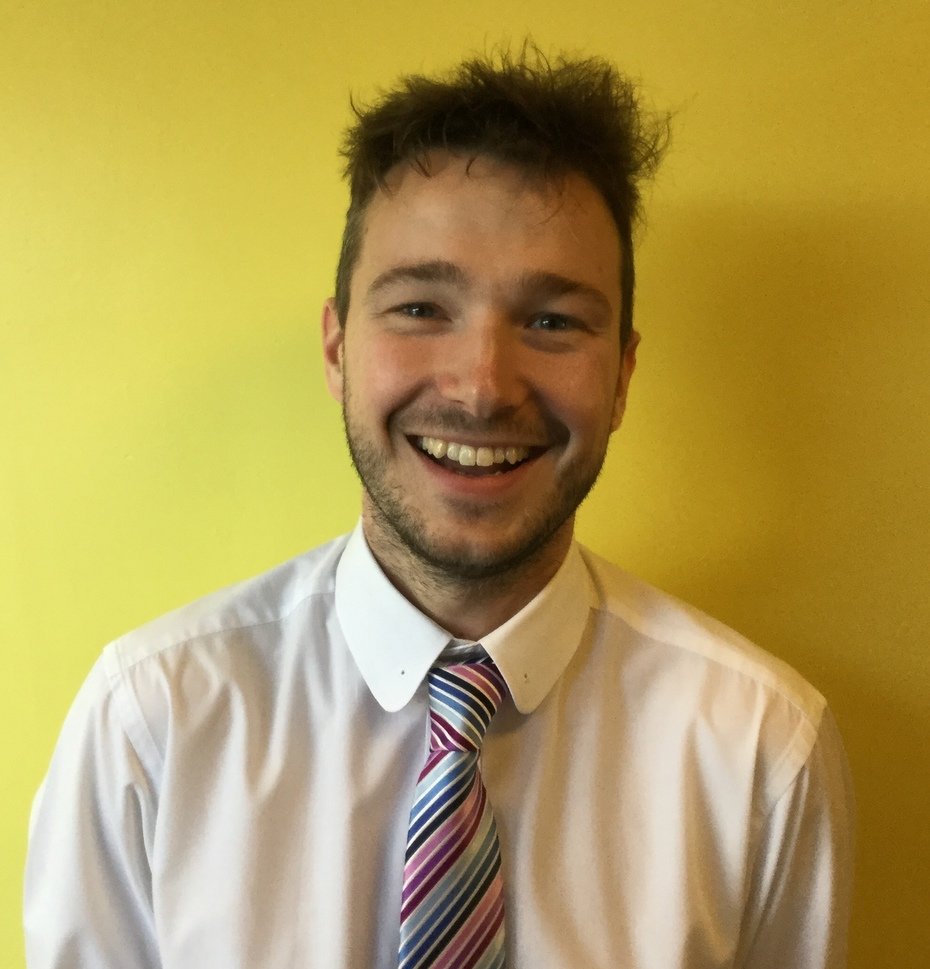 I am Mr Catterson. I taught in P5 for my first three years and have taught in P6 for almost a year and a half.
Alongside July, August and 3pm weekdays, my favourite thing about teaching is getting to witness sheer delight and self-belief on young faces when a personal target (of whatever size!) has been met! Getting to see confidence grow is amazing!
Outside of teaching I enjoy music, sport, fitness, drama, reading, spending time with family and friends and most recently, dancing (through the Strictly Come Dancing competition!).
PRIMARY 6
MRS HUTTON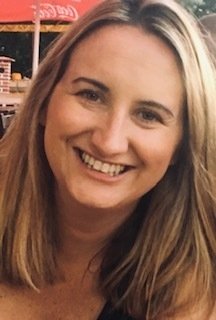 I'm Mrs Hutton and I am currently teaching in P6, but have previously taught in P7.
I think I'm really privileged to get to teach, it's a true honour to be a part of child's life and have an impact on the person they will become. I love getting to know my pupils, help them to see how special and individual they are and show them that with perseverance, effort and belief, they can achieve great things. It's great to watch children learn and help them to have an 'I can' attitude. Nothing is better than seeing a child make progress academically, emotionally and in their maturity and confidence. It's great seeing that smile creep onto their faces when they succeed!
I love that everyday my class teaches and shows me something new, from new dance crazes, to amazing new facts. Everyday in class is different, but I also get to learn so much from my pupils and make lots of new and fun memories with them.
Outside school I love to spend time with my family, read, go on holidays and watch Liverpool FC...and of course, relax with a cup of tea and a Twix!
PRIMARY 7
MR TRUSSELL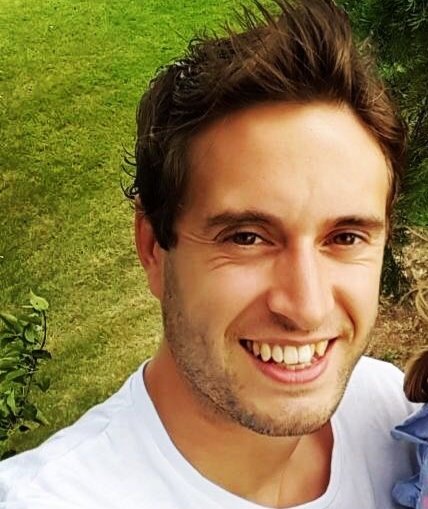 I am Mr Trussell. Most of my experience in teaching has been in P7, but I have also taught in P6 and have previously taught as a PE Specialist.
The thing I love most about teaching is being given the opportunity try to make a difference in so many young peoples' lives. I enjoy getting to know each of my students on an individual basis, exploring their personal interests and also driving them forward academically. I love to witness progress being made academically, but also in the wider life of a child, for example, their confidence. I enjoy encouraging my pupils to try new experiences, whether that is sport, different reading material, educational trips, new subjects or anything else they haven't tried.
Alongside teaching, I particularly enjoy sport (specifically playing football for Ballyclare Comrades, taking part in long-distance cycling sportives, coaching football and rugby and watching any number of sports). My wife is also a teacher which allows us to explore our joint interest in travelling to new countries with our family during the summer months.
Meet the Special Needs Assistant
MRS HARKNESS
I am Mrs Harkness. Since joining in September 2012, I have worked with groups and individual children from P5 to P7. I have supported Key Stage 2 Teachers by photocopying, putting up displays and general assistant duties. I also provided 1:1 support for a child in P5. I currently work with small groups of children from Key Stage 1 and Key Stage 2.
My favourite thing about being a classroom assistant is watching a child make smalls steps of progress to reach a target. I enjoy helping them to achieve their targets and sharing the happiness they feel when they succeed.
I enjoy spending time with my family, cooking, walking and caravanning.
Meet the Classroom Assistants
PRIMARY 1
MRS FITZSIMMONS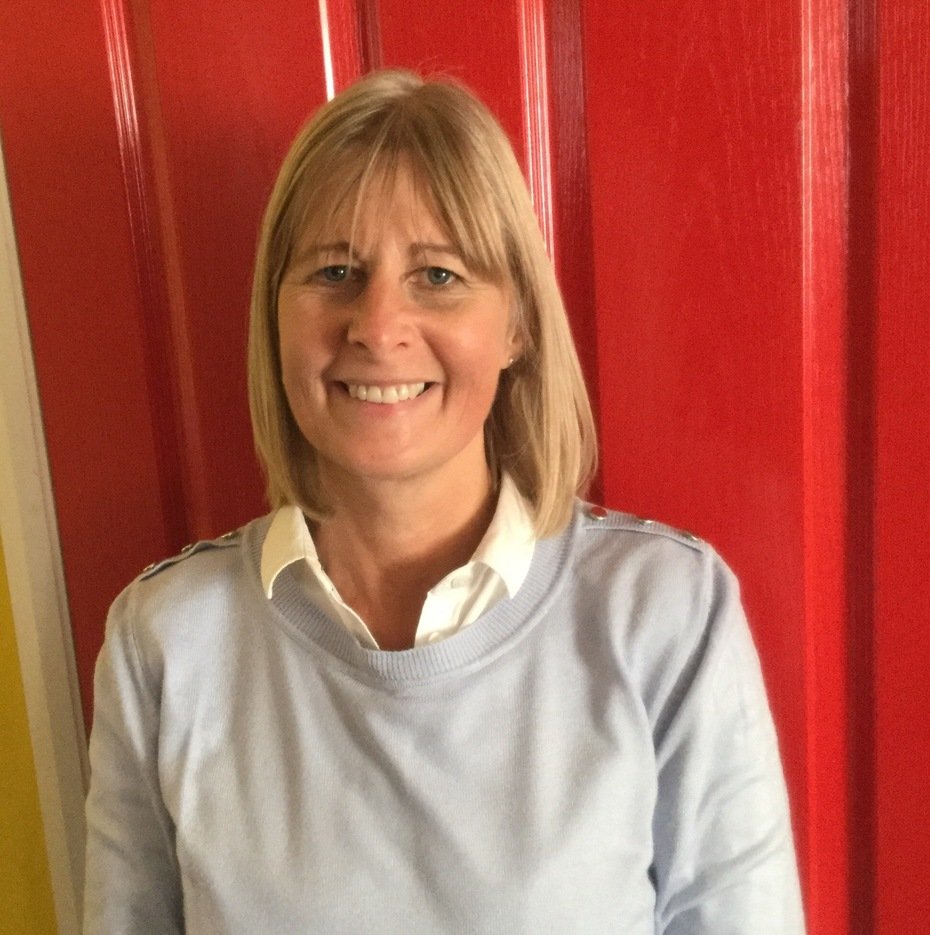 MRS LOVE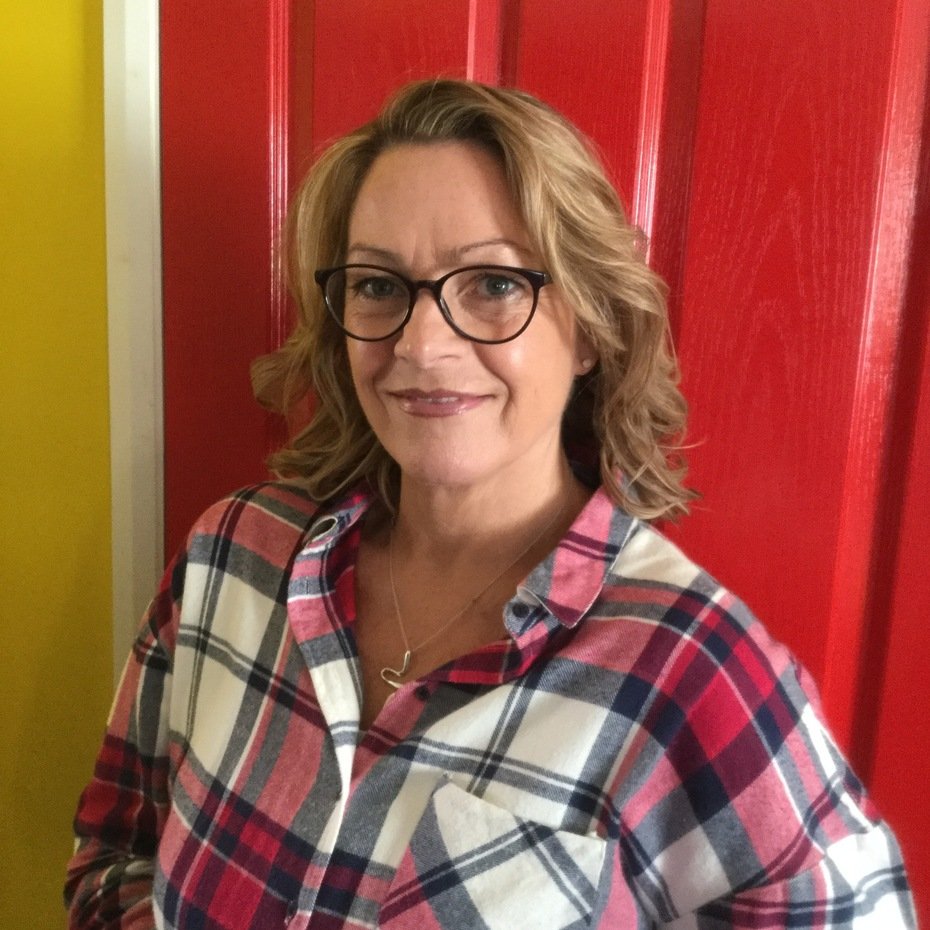 MRS McELHINNEY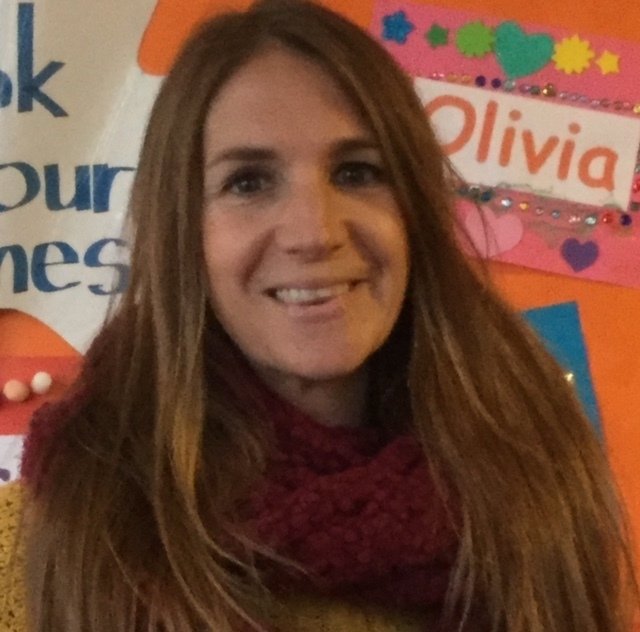 PRIMARY 2
MRS FOSTER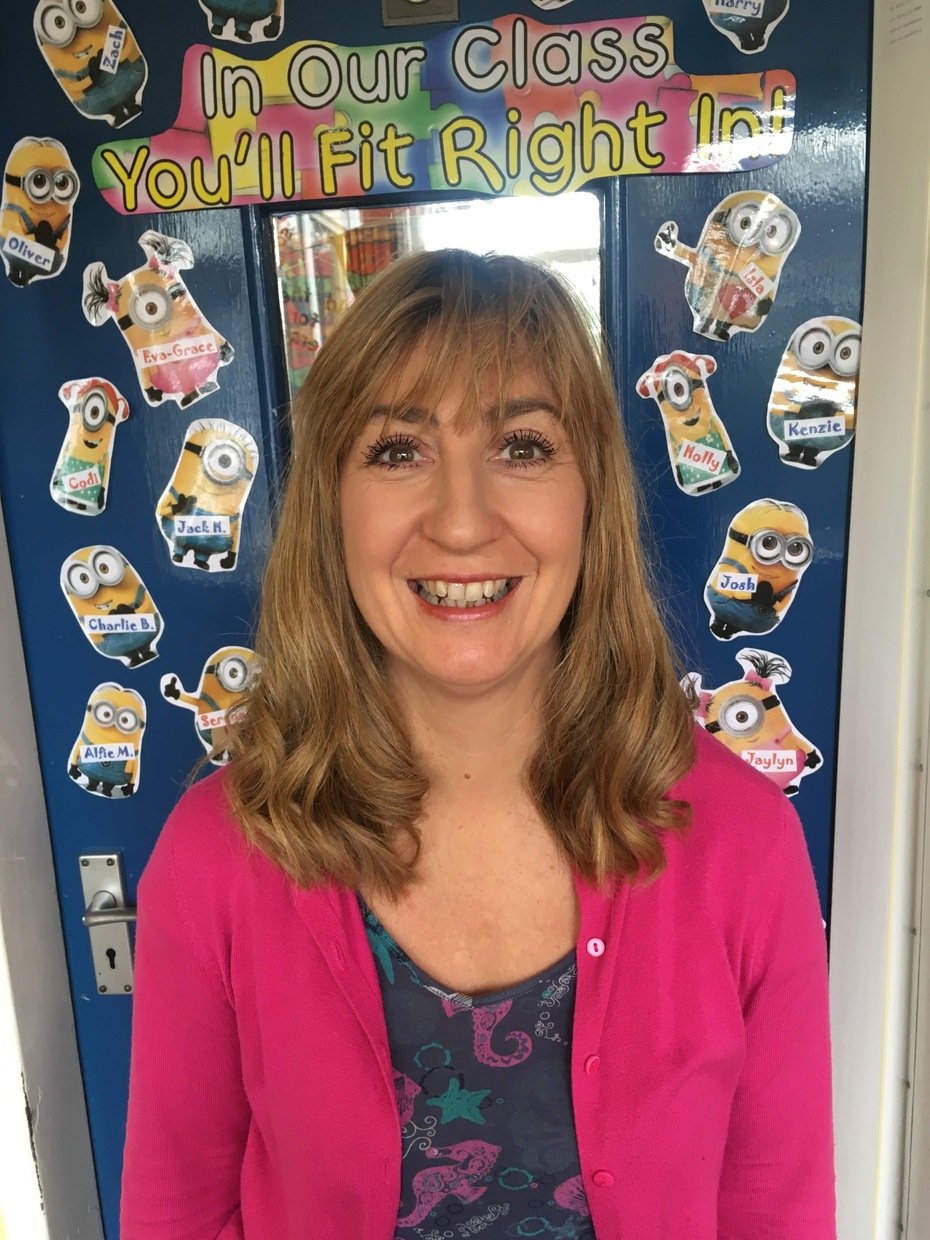 MRS RUSSELL
PRIMARY 3
MRS BOYD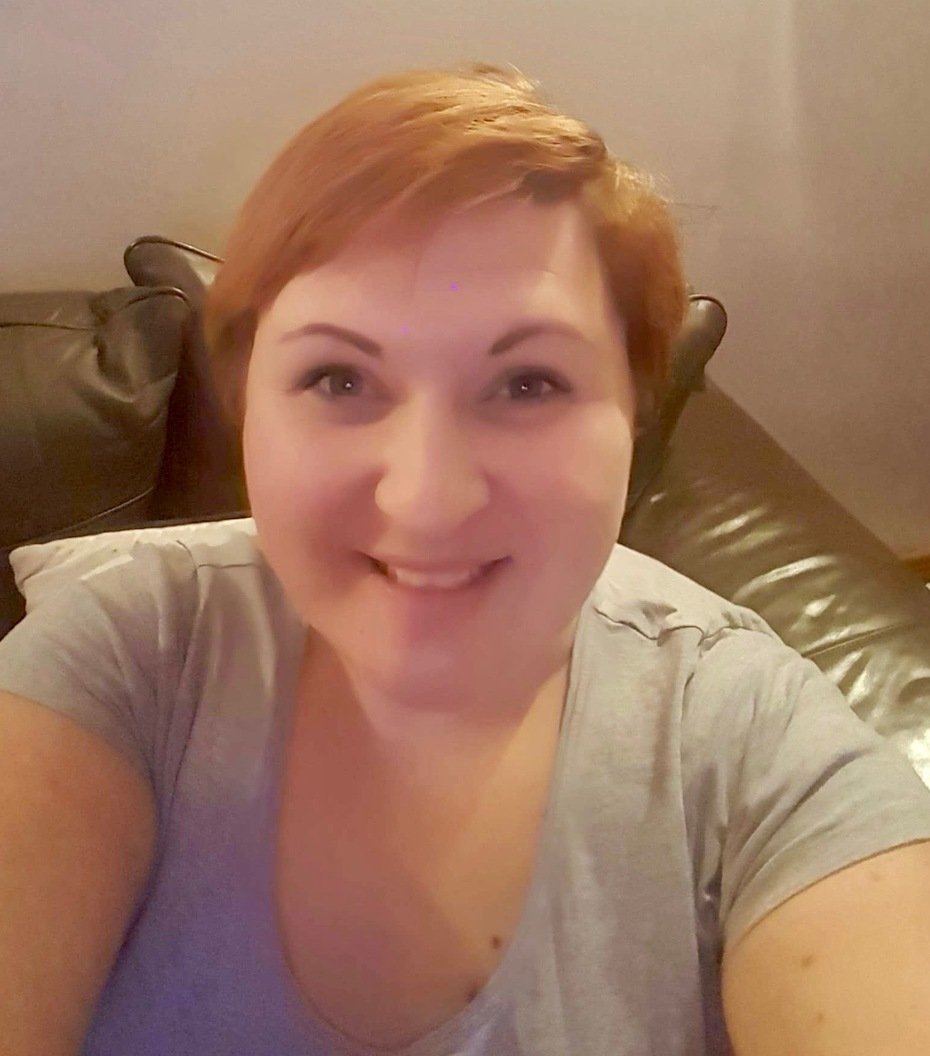 I am Mrs Boyd. I have worked with P1, P6, P2 and P3.
My favourite thing about being a classroom assistant is making a difference to each child and watching the pupils' progress.
My personal interests are reading, history and spending time with my family and friends.
MRS McAULEY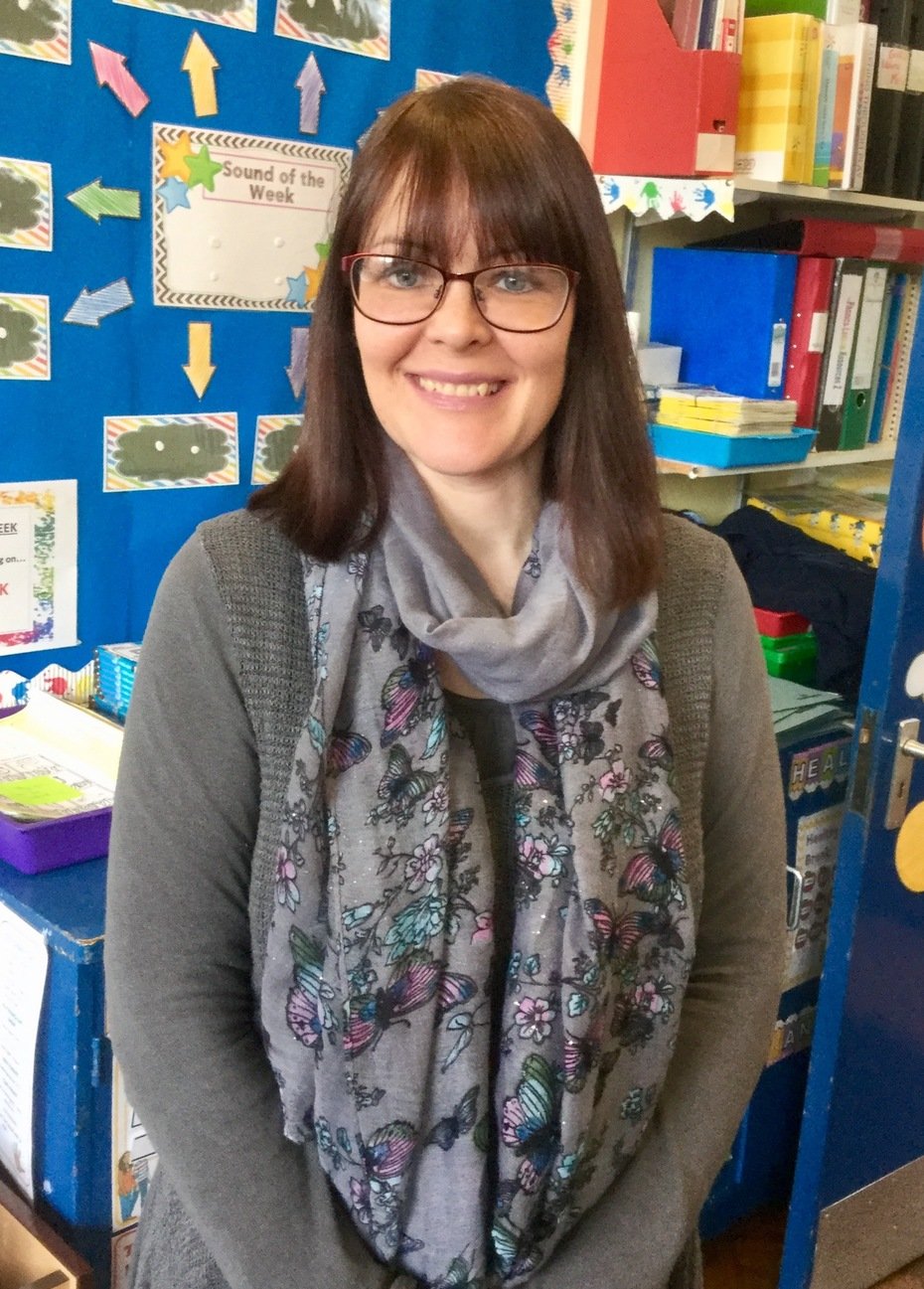 I am Mrs McAuley. I have worked with: P3 and P4.
My favourite thing about being a classroom assistant is being part of the day to day running of the P3 class. I also enjoy the opportunity to help pupils on a one to one basis, that need extra help.
My personal interests are travelling, swimming and playing the drums! :).
PRIMARY 4
MRS MOLLOY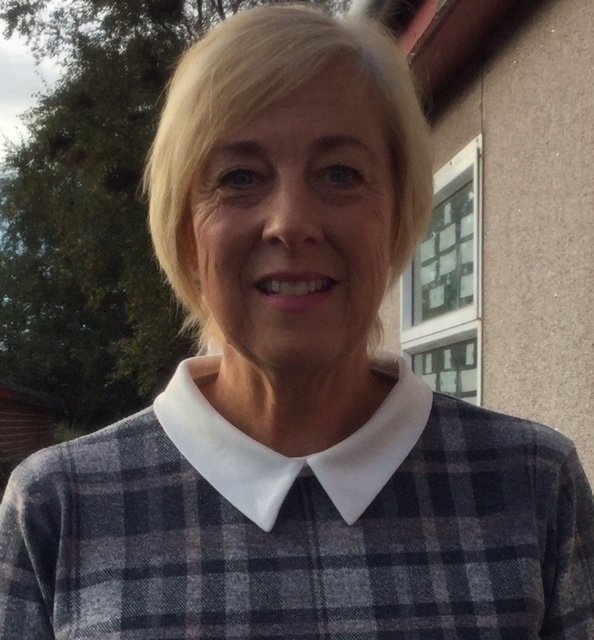 I am Mrs Molloy. I have worked in the classroom assistant role for 11 years, specialising in special needs learning support. I have been an assistant in primary 1-primary 5 and previously in years 8-11.
My favourite thing about being an assistant is being able to support the emotional development of children. I get great satisfaction from seeing young people succeed across a range of abilities, whether as individuals or groups of children. I also enjoy supporting and undertaking duties which support the teacher in the classroom. I especially enjoy my role in supporting those with other specific needs or special educational needs on a one-to-one basis.
My interests are running, hill walking, reading and voluntary work with the NI Hospice.
MRS BROWN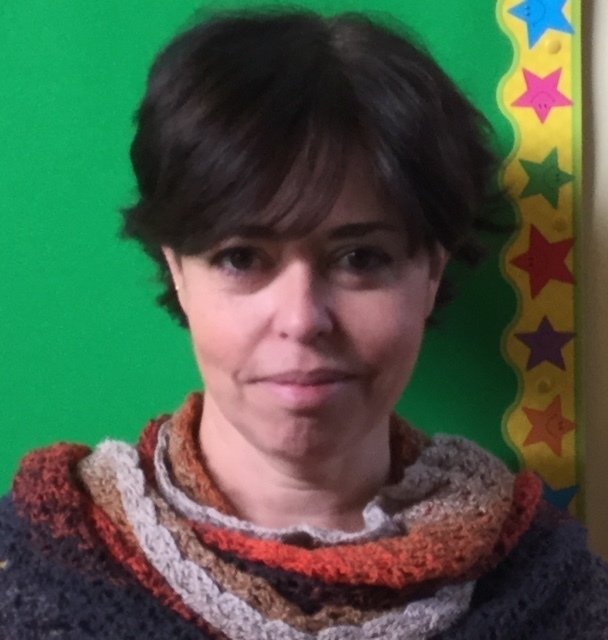 I am Mrs Brown. I have worked with P7, P6, P3, P4 and P5.
I absolutely love just being with the children, getting to know them better, watching theme thrive and most of all having fun with them.
I enjoy travelling, yoga, dogs, cooking and anything related to the sea.
PRIMARY 5-7
MRS SIMPSON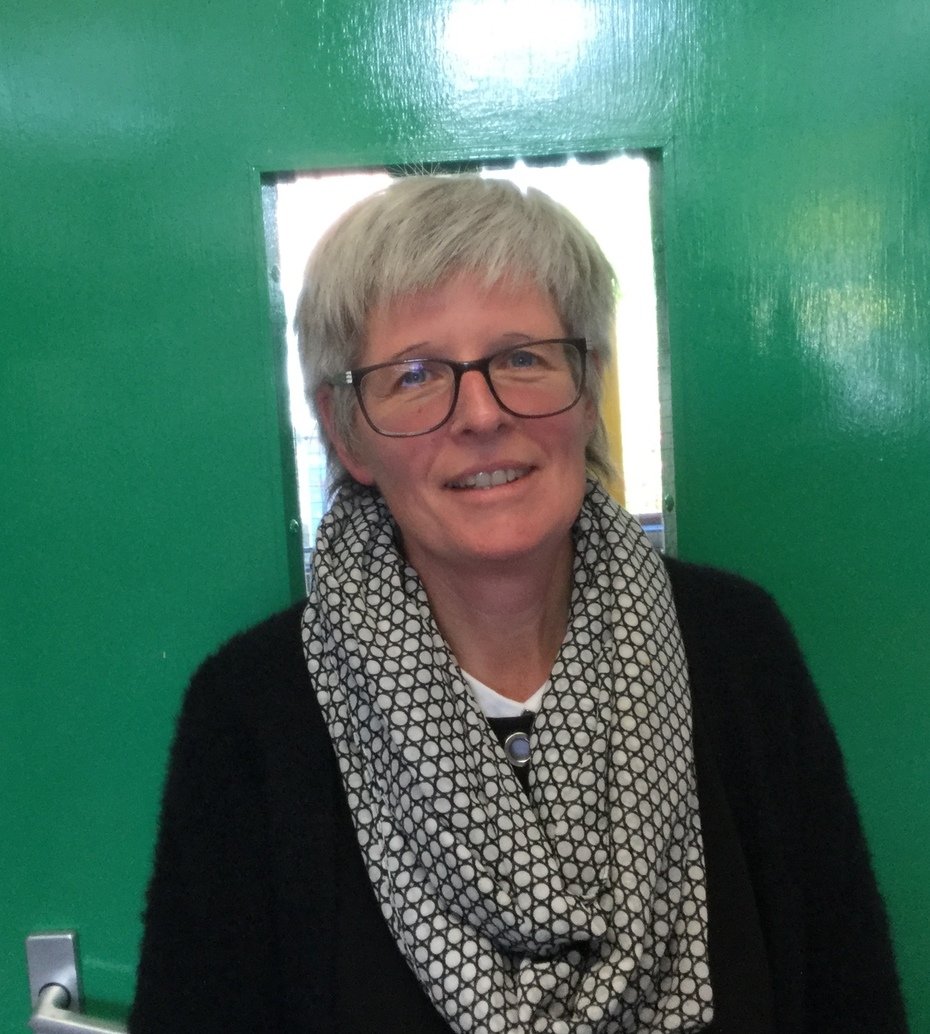 I am Mrs Simpson. I have worked in Key Stage 2 as a Numeracy and Literacy support teacher. I help out with photocopying.
I enjoy helping to give confidence to pupils who struggle with some areas of learning. I like the variety of work. I enjoy getting to know the pupils and I learn from them.
I like to complete jigsaw puzzles, I enjoy baking and being a member of a local church.
MRS McCRISKEN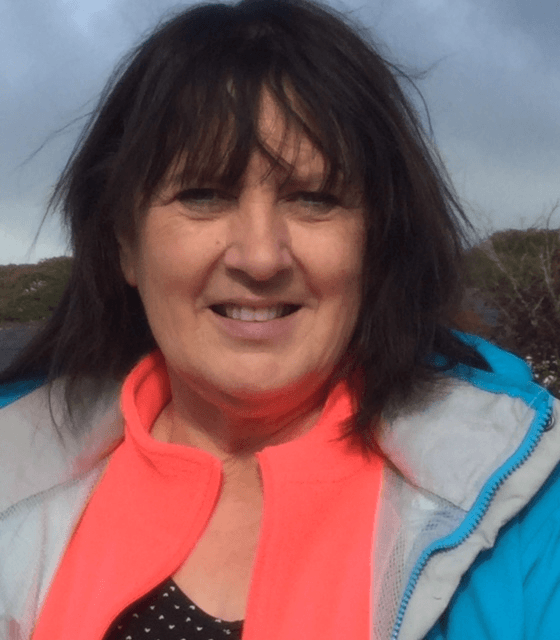 I am Mrs McCrisken. I have worked as a one-to-one SEN assistant in a P6 and P7 classroom as well as in secondary education.
I enjoy the fact that every day is a new adventure and have always thoroughly enjoyed working with children of all ages. I enjoy coming to my job everyday!
A personal interest of mine is sewing. I make dog coats and sell these at St. George's Market in Belfast. I enjoy all types of arts and crafts and I love to learn new things.
Meet the Office Staff
SECRETARY
MRS SMYTHE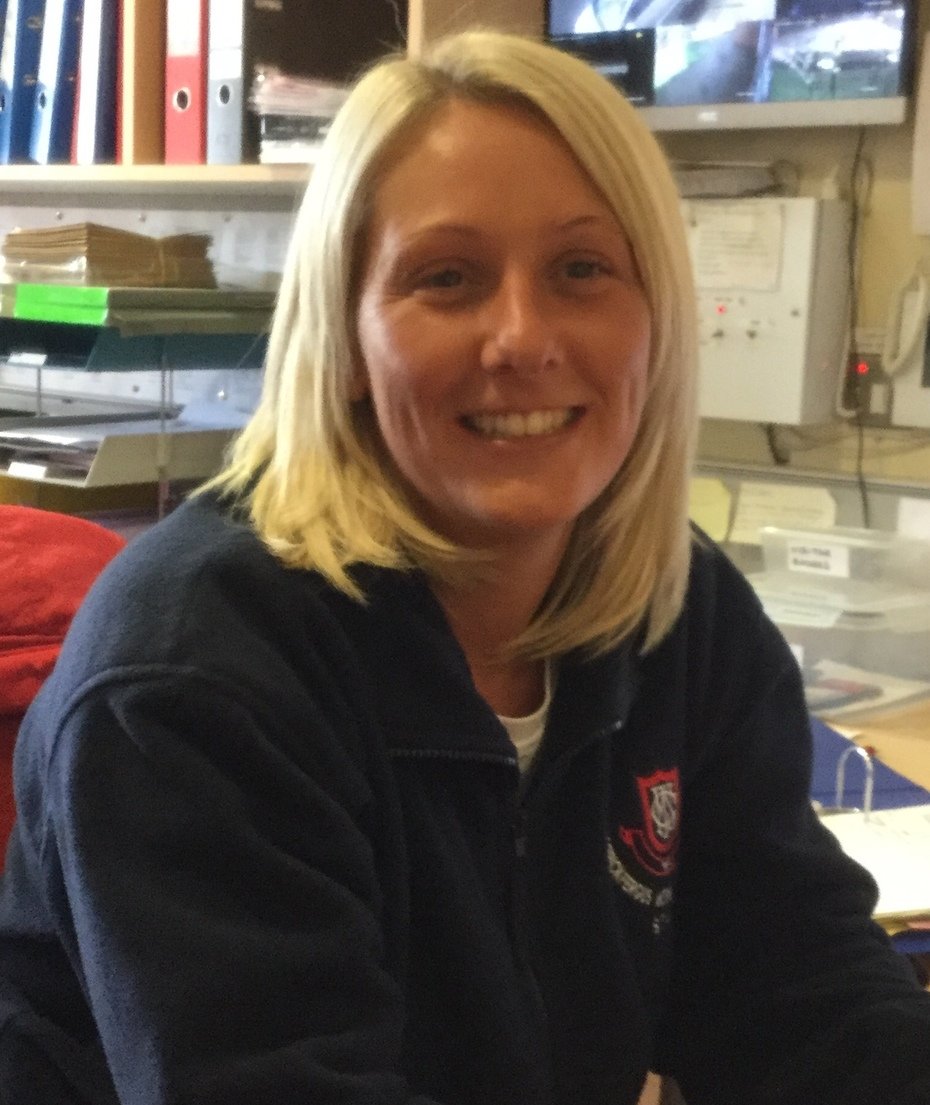 Meet the Caretaker
MR KIRK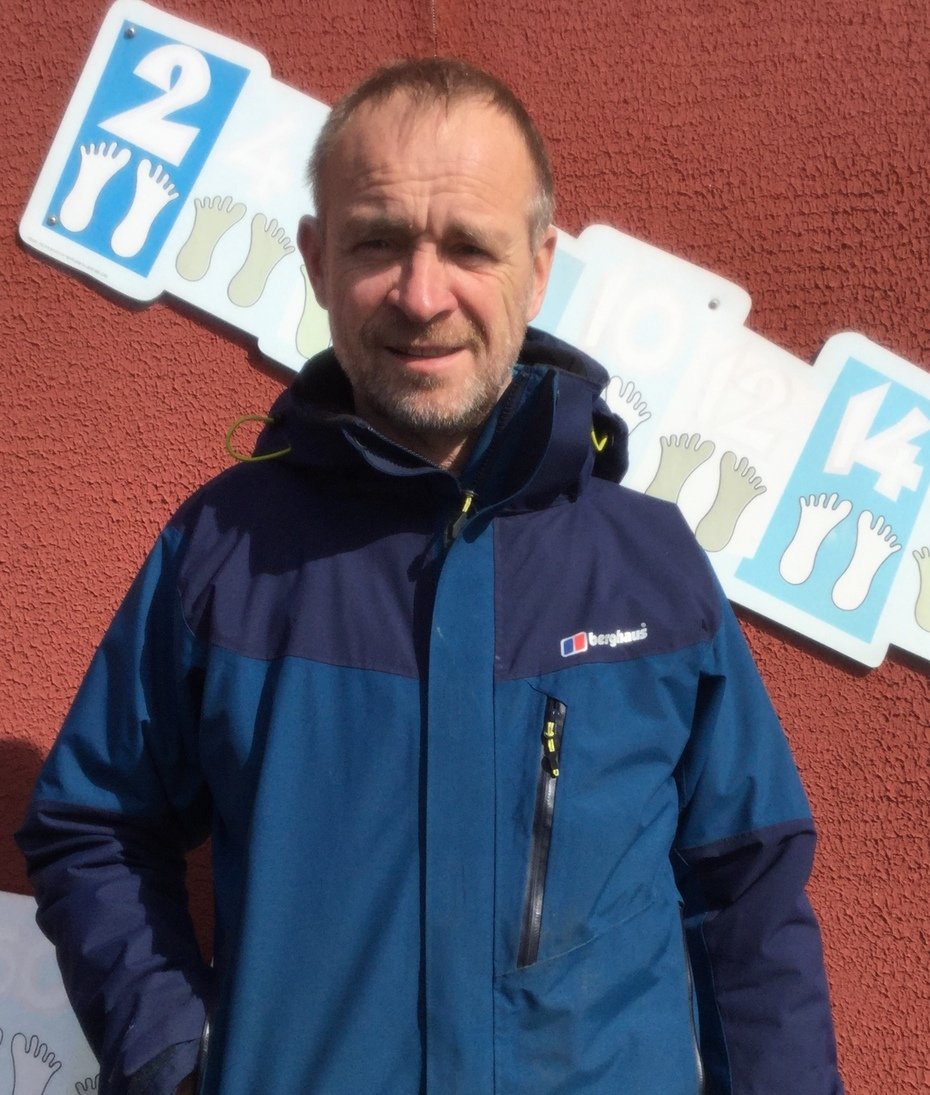 Meet the Lollipop Man
MR McALISTER